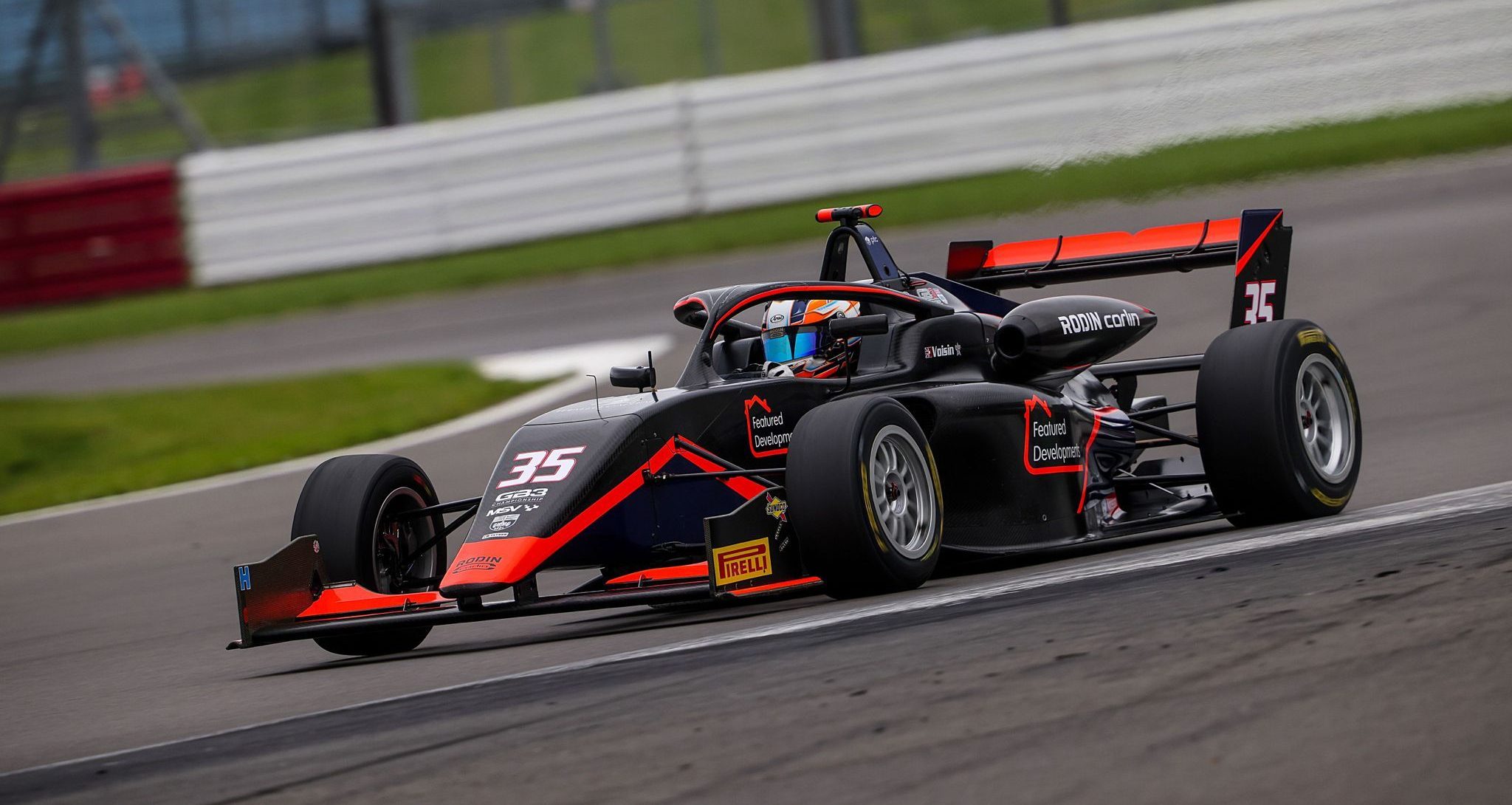 EDGE driver Callum Voisin was in high spirits leaving Silverstone after reclaiming the GB3 Championship lead from Hitech Pulse-Eight's Alex Dunne.
The Rodin Carlin driver has 278 points at the summit, courtesy of third and fifth places across the two contests. Hitech Pulse-Eight's Alex Dunne is just one point in arrears with JHR's Joseph Loake a further 12 points back in third for JHR Developments.
"Yeah, been a pretty good weekend overall," said Voisin. "It was nice to come back in qualifying with a P4 after the struggles we had in testing – I think we were about a second off and we brought it back to about four tenths off in qualifying so I'm very happy."
Voisin improved at the start of the first race on Saturday afternoon, jumping Tymek Kucharczyk off the line and closing Dunne's margin down to just one point. Then on Sunday morning, he finished in fifth, one place ahead of his rival putting him ahead in the standings, having also led at Snetterton.
"I was very happy with the first race. The second race, I think there was a little bit more in it. So I'm a little bit disappointed with that, I think we could have picked up a few more points but it's still a solid haul."
The third race of the weekend was started behind the Safety Car in wet conditions before being red-flagged and eventually called off meaning that Voisin holds his new margin through the six-week break to Brands Hatch in September.
"It was a shame not to get the third race going but probably the right call with the conditions out there. It's all eyes on Brands now, we've got testing in two or three-weeks' time so we'll be looking to go well there.
"It's great, but leading the championship hasn't really changed my perspective, at the end of the day it's still extremely close. I only closed up seven points so it's not a huge amount, but it's for sure it's nice to head into another break as championship leader after a few attempts now. It's a nice feeling for sure."