EDGE Sporting Management – Partners
Phil Glew – Chief Driver Coach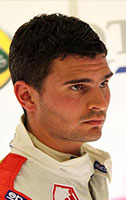 Phil started Karting at the age of 8 and never looked back. After over 20 years of experience in the world of motorsport Phil has made a career in the industry, not only driving for most of those years but coaching and advising younger drivers too.
Phil's Highlights were battling against Lewis Hamilton in Formula Renault back in 2003, finishing runner up in the 2004 Formula BMW Championship and becoming the Clio Cup Champion in 2009. Other big moments in Phil's healthy racing career were winning races in British GT's and finishing 6th in his BTCC debut.
Phil has coached many drivers in many different categories to many Championships. His knowledge in the sport is second to none and with his likeable personality he has formed many strong relationships at all levels of the sport from Karting to F1.
Phil also works as a coach and representative for Britain's Motorsport Governing body – the MSA. He also works for ITV as a Commentator for the BTCC support package.
Eddie Reynolds – Sponsorship and Logistics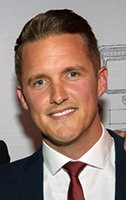 With over 20 years experience in the world of motorsport, Eddie started his path in Motorsport by racing Karts. Competing in the British Karting Championships, Eddie received driver coaching from Mercedes DTM star Jamie Green. Eddie's transition into cars never really gathered momentum due to budget restraints, and soon had a 5 year spell running Williams and Renault F1's corporate Pitstop events globally. Eddie soon found his feet in a managerial role, looking after his now business partner, Phil Glew's racing career.
Eddie changed the path of single seater ace Phil Glew, and pointed him in the direction of saloon cars. Securing sponsorship of the multinational blue chip brand WD40 in 2008, Eddie was able to negotiate the best deals within the Renault Clio Cup paddock, and in his second year of managing Phil, they secured the British title. They then went onto compete in the BTCC, and British GT championships.
Having raised over £250,000 in corporate sponsorship during a recession, Eddie knows how to work within big blue chip brands, and SME's using his 6 years experience of working with sponsorship management.
Eddie can also be found running large automotive events as a product expert for the like of Rolls Royce, Mercedes, Lexus, Nissan, Jaguar, Mazda, and Ford.
Chris Panayiotou – Investment advisor and driver coach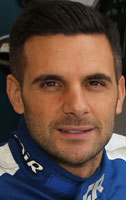 With 14 years of stockbroking behind him this has allowed him to establish great corporate relationships opening doors to investments and sponsorship deals with our drivers. A well connected business man in the city brings that something extra to our management team as the world of corporate sponsorship within motorsport is all about who you know, not what you know.
Chris also has over 15 years experience in competing in many of the top class championships in the UK, including the Renault Clio Cup Championship, British GT's and Volkswagen Cup. Chris has built great knowledge of front and rear wheel drive cars.