EDGE Sporting Management – Drivers – Present & Past
Charlie Fagg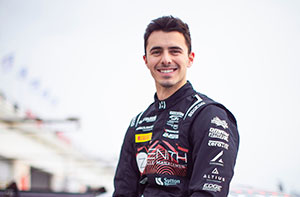 World Endurance Championship driver
"EDGE have helped me grow as a racing driver. Having very little experience in karts, the guys have showed me how to be a racing driver. I've gone from back marker to a front runner in just 6 months!"
Tom Gamble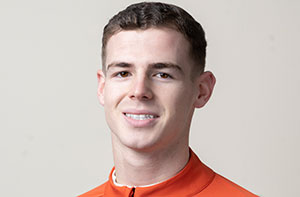 Mclaren Factory driver
"We have worked with EDGE from when I was in Ginetta Jnrs and they helped me transition from Karts to cars so well. Now we have taken the move into GT racing they really are the 'go to guys' and I look forward to seeing how my career develops with their guidance."
Bailey Voisin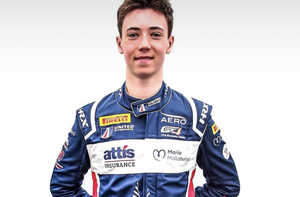 LMP3 Driver
"EDGE have helped me make a massive jump from Ginetta Jr racing, straight to European GT4. We would have never been able to make the step without their guidance, mentoring and career management. They have given me the tools to succeed and I look forward to developing into a professional racing driver.
Dean Macdonald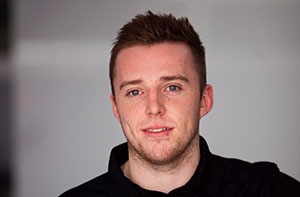 GTWC McLaren GT3
"I cant wait to see which direction my career is going take now I have recently signed with EDGE. Its clear to me that the guys understand the industry and cant wait to see if I can reach my end goal of being a professional driver."
Callum Voisin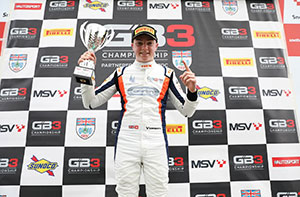 GB3 – Carlin
"The guys at EDGE have been so supportive throughout my Ginetta Jnr season and have made the big transition to GB3 really easy for me"
Lewis Proctor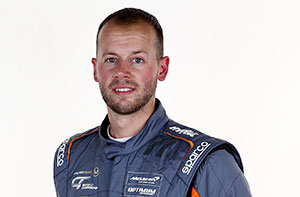 GT World Challenge Europe and British GT
"I have been watching EDGE and the progress they have made with some of my competitors I've raced with in the past – they do a first class job and I cant wait to see what the future holds with their guidance."
Sam De Haan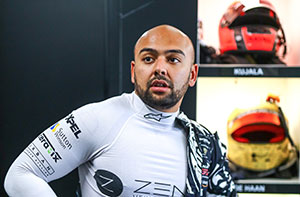 GTWC & GT Open McLaren GT3
"Im over the moon to be joining EDGE. I've witnessed first hand last season how they operate and was instantly impressed. I cant wait to get stuck into the year ahead and win some pots!"
George Gamble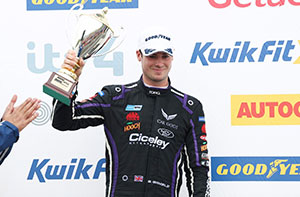 BTCC Driver
"EDGE have helped my brother Tom get to the level he is at today, and now they are supporting my journey in BTCC. They have helped put together an amazing deal for me and I cant wait to start my first season in the BTCC."
Josh Rowledge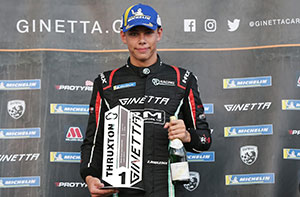 Ginetta Junior
"Joining EDGE has been a fantastic experience so far – the guidance and support is brilliant and Im looking forward to what the future holds."
Josh Miller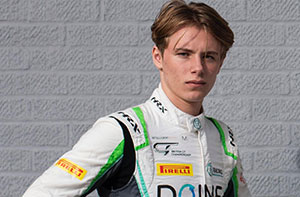 British GT – GT4 – R Racing
"EDGE have supported me through my Jnr year and have guided and mentored me into GT racing. Im really looking forward to the future with them and fore filling my goal of being a professional racing driver."

Aston Millar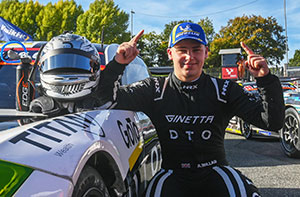 McLaren Academy driver
"EDGE helped me secure my championship win last year in Jnrs and have since then put together a package for me to continue my journey toward being a professional driver."

Luca Hopkinson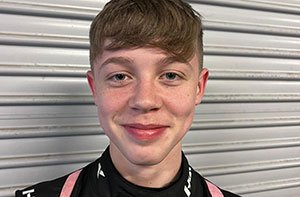 Ginetta Junior
"Signing with EDGE is a real step forward in my early days as a racing driver. I cant wait to learn from them so they can mould me into a pro."

Harry Hayek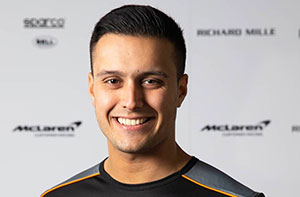 McLaren Driver Development Program
"EDGE helped me a few years back when I was over in the UK racing in F4 and F3. After I had my accident which broke my back they never stopped helping me, and without them putting me forward for the McLaren Driver Development shootout I wouldn't be in the position I am today."
Katie Milner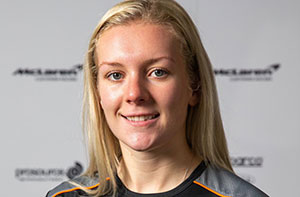 McLaren Driver Development Program
"EDGE have helped me start a career as a professional driver. The contacts, mentoring, coaching and advise have helped me fulfil what every racing driver wants to achieve, to be paid to do what they love."
Joel Pearson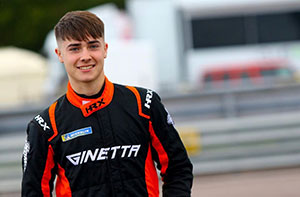 Ginetta Jr.
"My ultimate goal is to be a professional racing driver and with EDGE's help that what we are going to try to achieve. The coaching both in and out the car is fantastic and they go above and beyond to make drivers turn pro."
Josh Smith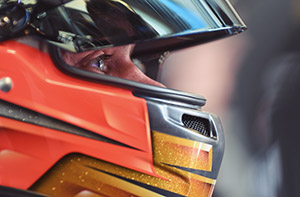 Mclaren Automotive Driver Development
"EDGE have really helped and change my racing career for the better. We had hit a bot of a dead end in single seaters, and EDGE steered my into the position im in now. I cant thank them enough for talking my racing career to a new level."
Josh Price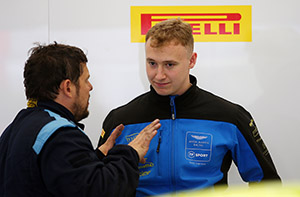 Aston Martin Racing Academy Driver
"The guys at EDGE have helped me on and off ever since I made the switch from karts to cars. Phil's tuition is the the best in business and he has helped me develop as a driver. To be able to jump in any car and adapt your driving is crucial in motorsport and they have developed my style to be able to do this.""
Ash Hand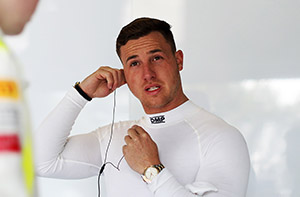 Aston Martin Racing Academy Driver
"We have worked with EDGE for many years and im so pleased they have got me into the position im in now. With Le Mans as my target, and with EDGE behind me, I have no doubt we can turn this into a realistic achievement"
Jamie Caroline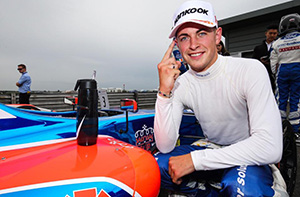 F4 British Champion
"The EDGE guys are simply amazing. They teach you so much in every aspect of car racing, and give you so much support, they really do have the Edge on everyone else."
Enaam Ahmed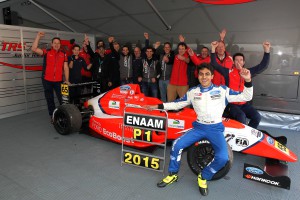 Japanese Formula 3 Championship
"EDGE have made me win races and become a champion once again! After a really tough start to my car racing career when I struggled, they taught me how to succeed when times got tough…they are the best in the business."
Andy Hougton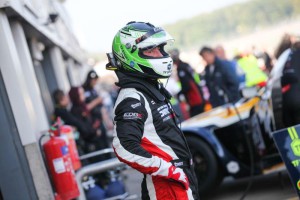 GT Cup
"EDGE are fantastic. They look after everything for me, not just driver coaching but all aspects of my racing. They have pointed me in the right direction and worked with the teams to make my life as easy, and successful as possible within the season. I would highly recommend them to any gentlemen racers out there"
Jack Mitchell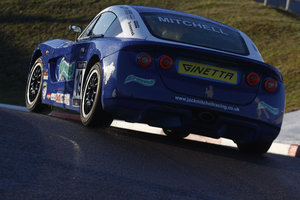 British GT4 Champion
"Phil helped me to become the driver I am today. His way of coaching is like no other driver coach, he really does get the best out a driver."
Mike Bushell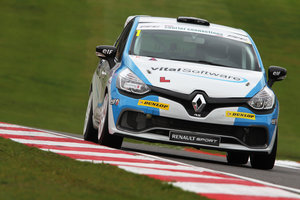 BTCC
"EDGE helped me get the most out of my racing, and it paid off as I became Clio Cup champion. Phil's coaching showed me how to get the most out of my car and when to push, and when not to. Invaluable information that I will take with me for the rest of my racing career."
Duncan Tappy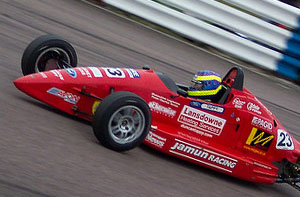 Formula Ford
Currently McLaren GT driver
"Phil really helped me in my early days of car racing. He brought me up to speed quickly and was very clear and concise."
Nathan Freke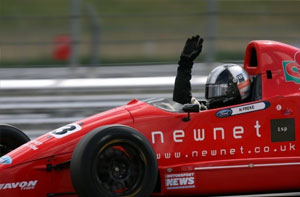 Ginetta G55 Champion
Currently running GT team and racing in various series
Callum MacLeod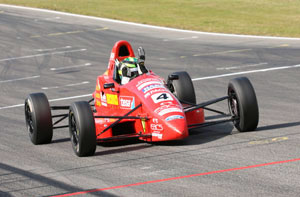 British GT
"Phil helped me really develop into the driver that I am today. The transition from karts to cars is not easy unless you have some clear, concise guidance, and Phil certainly gave me that, teaching me some pretty handy tips, that I even teach my drivers to this day!"
Wayne Boyd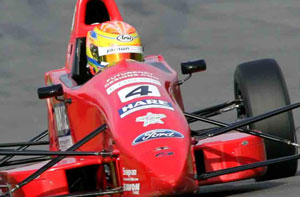 Aussie V8
"Some of the best coaching I've ever had"
James Cole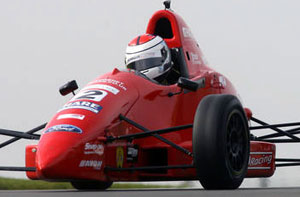 BTCC
Scott Pye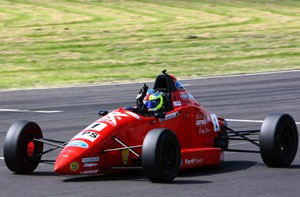 Aussie V8
"THE best coaching I have ever had in a race car, which is probably why the year I won Formula Fords was one of the best years in my motorsport career so far. I would certainly not be where I am now (Aussie V8's) if it wasn't for the guys at EDGE."
Tim Blanchard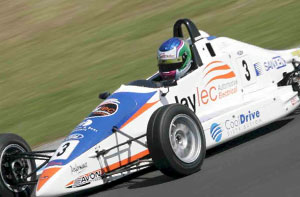 Aussie V8
"They really showed me how to get the most out the car"
Scott Malvern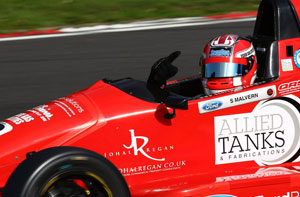 British GT
"The guys really helped me to win the Formula Ford championship. Very professional, and would highly recommend!"
Jack Goff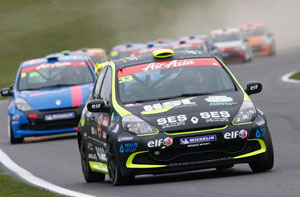 BTCC
"The guys at EDGE really helped me, not just from a driving point of view, but showed me how to deal with sponsors, and managing their expectations too."
Josh Files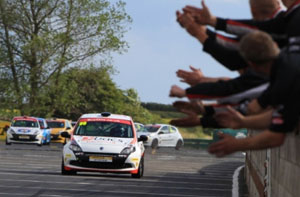 Renault Clio – UK & European
"Phil really helped me become UK champion. Without his awesome coaching, and knowledge, I would never have got to where I am today. Very professional, and would recommend him to anyone wanting to make it as a professional driver."
Josh Hill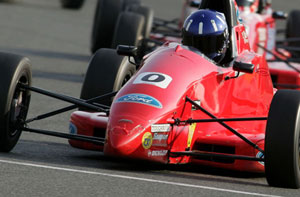 Formula Ford
(1st test & 1st win) – "Myself and my dad (Damon Hill) were so impressed with Phil as a driver coach. He went into another level of detail, but at the same time, kept it clear and easy to understand. He was also very good at keeping me grounded throughout my career."
Pietro Fittipaldi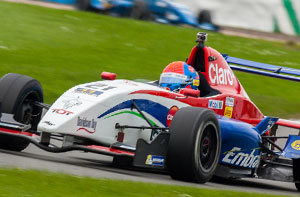 Formula Renault
"Phil helped me so much when I first drove a racing car. He has helped me develop into the driver I am today."
Emil Bernstorff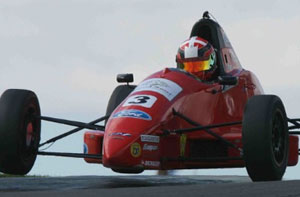 Formula Ford
Currently in GP3