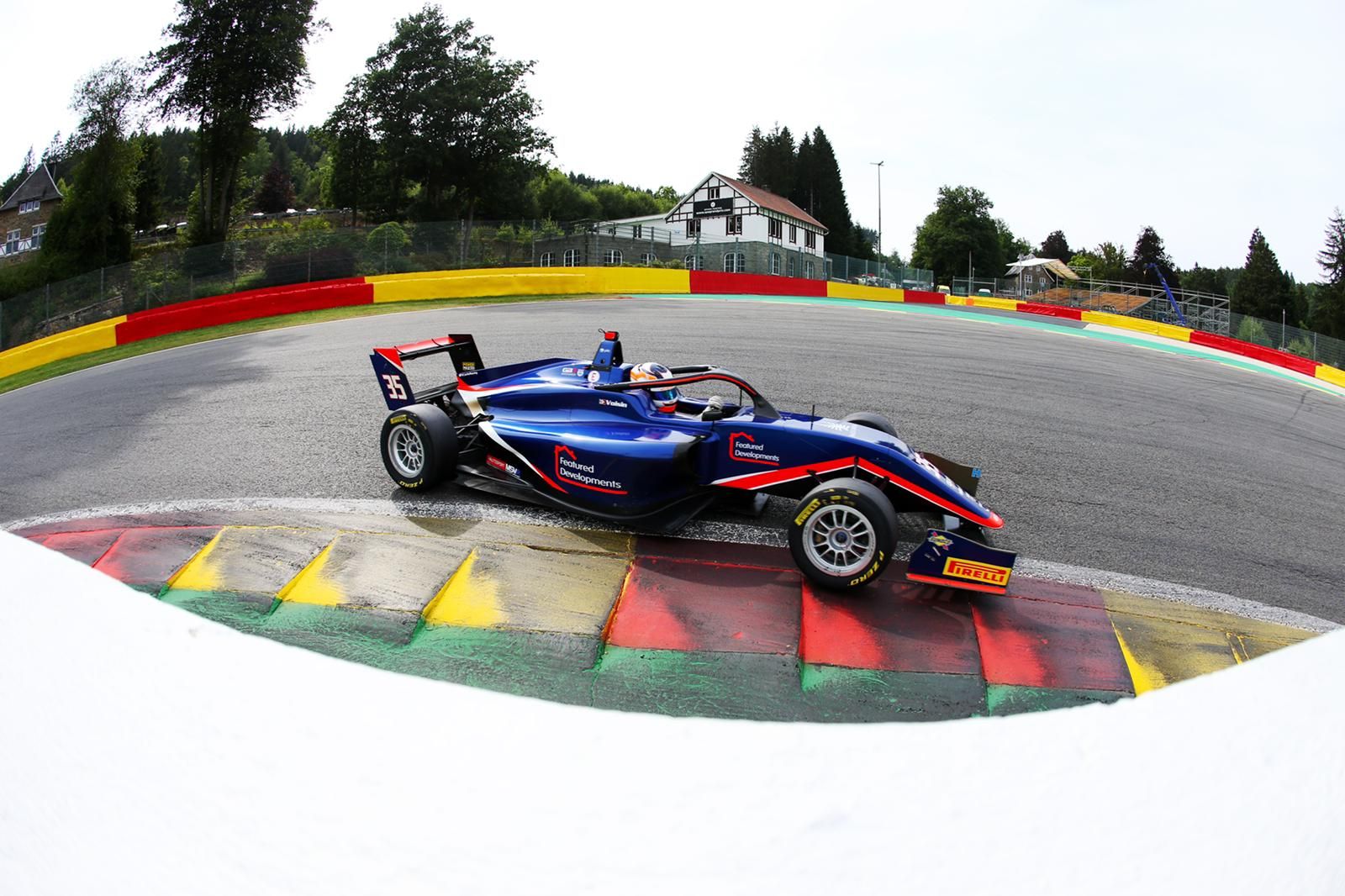 EDGE driver Callum Voisin endured a challenging weekend at Spa Francorchamps last weekend after technical issues resulted in an 'out of usual position' qualifying.
Having a condensed weekend timetable to contend with alongside some technical issues, Voisin would start the weekend on the back foot after qualifying his Carlin machine a lowly 18th position for both races 1 and 2 of the weekend.
Race 1 would see the technical issues resolved and Voisin was a man on a mission. Gaining 10 places over the 8 lap race, Voisin raced his heart out to make good after a poor qualifying which was out of his control – an excellent result for the 16 year old.
Race 2 would see the youngster on a charge once again, this time making 8 places over the 9 lap race and salvaging more vital championship points!
Race 3 would see a positive come of an unusual qualifying as the reverse grid saw Voisin line up in P5. A magnificent start would soon see the youngster up into 3rd place. A red flag would put a premature halt to Voisin's progress. At the re start Voisin was soon into the lead and took the flag at the end of the 9 lap race, however, post race judicial's meant that the grid was not lined up correctly at the re start of the second part of the race. This in turn called for a crazy decision from the organisers to cancel the second part of the race meaning Voisin was stripped of his victory as the results went back to the end of the first part of the race before the red flag came out. This would see Voisin take 2nd overall.