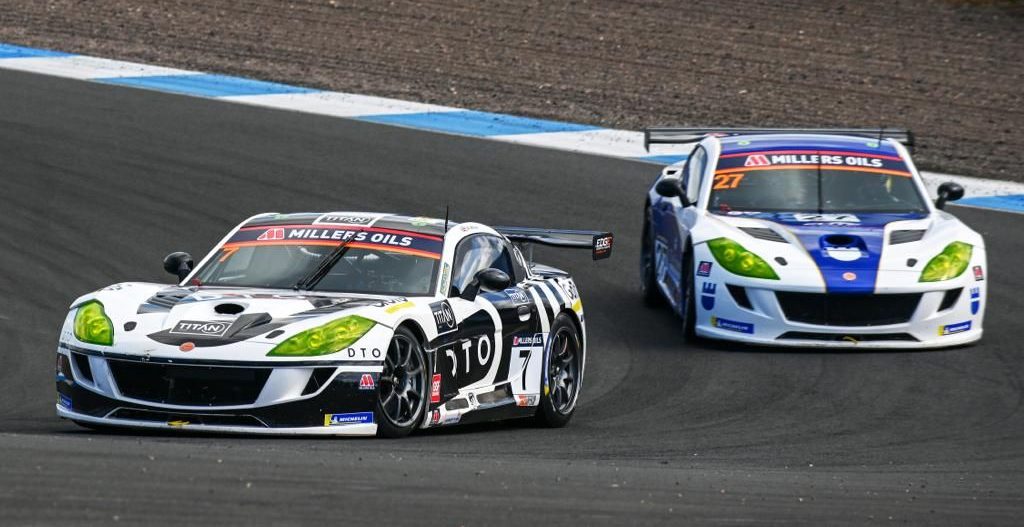 Aston Millar had further podiums at Knockhill maintaining his successful run of top 3 finishes so far this season.
Qualifying saw Millar put his DTO Motorsport prepared machine in P3. Race 1 saw Millar get a rocket start and he was up into 2nd before turn 1. The race settled down and Millar sat behind championship leader Kellet, to take the flag in P2.
Race 2 would see Millar get away well as he tucked in behind Kellet off the line. Millar would keep Kellet honest throughout the 21 lap race, and crossed the line in P2 just 0.3 of a second behind the leader.
The final race of the weekend proved to be one of the most dramatic in the championship's long history. The reverse grid race saw Millar lining up in P3 with Kellet P4. Two unfortunate incidents on the original race start led to a red flag and a restart, from which Emson pounced on a slow start from Dawes to lead.
Emson's race ended soon after though, leading to Millar and Kellett duelling for the lead. An incident between the two led to a retirement for Millar, with Kellett going on to lead to the finish. Post-race however, Kellet was disqualified from the result due to aforementioned incident.