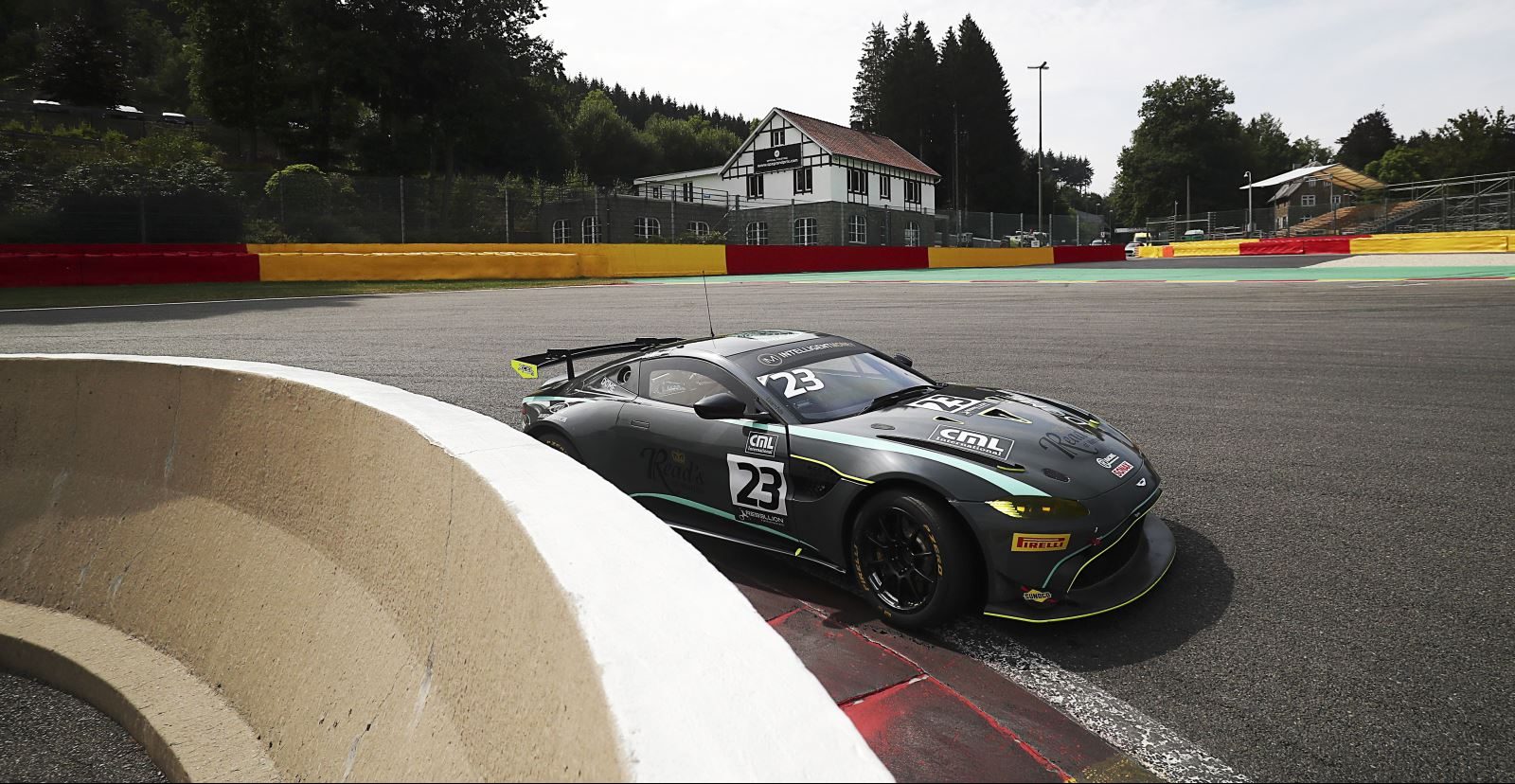 EDGE driver Josh Miller and team mate Jamie  Day proved their history-making win at Snetterton was no fluke by triumphing again just two races later, which – along with results elsewhere – has catapulted the 16-year-olds into GT4 title contention.
Marco Signoretti starred in qualifying but dropped from pole to sixth on the opening lap. One of those to get past Academy's Mustang was Jordan Collard who lined up sixth, ended lap one in second and then relieved Steller Motorsport's Richard Williams of the lead next time around.
The Toyota remained out front for the remainder of a Safety Car-interrupted stint but couldn't shake a train of drivers headed by Miller, the recovering Signoretti and Orton who all passed Williams during the first hour.
Williams then pitted at the first opportunity while the rest of the top four stopped one lap later. Academy's Success Penalty meant Matt Cowley rejoined down in eighth, which elevated Hopkins into a provisional podium place behind the newly-installed Day and race leader Edgar.
But all three were soon caught by a rapidly advancing Sennan Fielding who'd set the fastest time in qualifying. The Audi made its way past Team Parker's Porsche and then the R Racing Aston Martin before a 10-second stop-go penalty was issued to Steller for a pitstop safety infringement.
Edgar's relief would be short-lived though, despite his valiant efforts to fend off Day, who finally found a way past the Supra with 28 minutes of the two hours remaining. Hopkins was next along but he also found the Toyota a tough nut to crack, which helped Bobby Trundley close down the pair of them.
Less than 10 minutes remained when the second, third and fourth place cars were circulating as one. But when Hopkins finally found a way past, Edgar's resistance was broken and Trundley pounced to claim the final step on the rostrum alongside his co-driver Morgan.
Attention now turned to Fielding, who'd made significant progress since rejoining in eighth. He and Turner quickly homed in on the Toyota, which enjoyed a slender advantage at the start of what became a frenetic final lap between the trio. But while the Audi was able to squeeze past into fourth – a potentially defining moment in this year's title battle – Edgar pipped Turner by just 0.077s.
Academy's Success Penalty left Cowley and Signoretti seventh, one place ahead of Herberth's guesting Porsche.
The GT4 classification is unaffected by Spa's provisional result, which will only impact the GT3 class. As such, just two points now unofficially cover the top-three crews. Topham and Turner remain first on 116.5, while victory has moved Miller and Day up to second – one point ahead of Williams and Fielding.
Just two races remain in this year's Intelligent Money British GT Championship campaign, which continues at Brands Hatch on September 10/11.