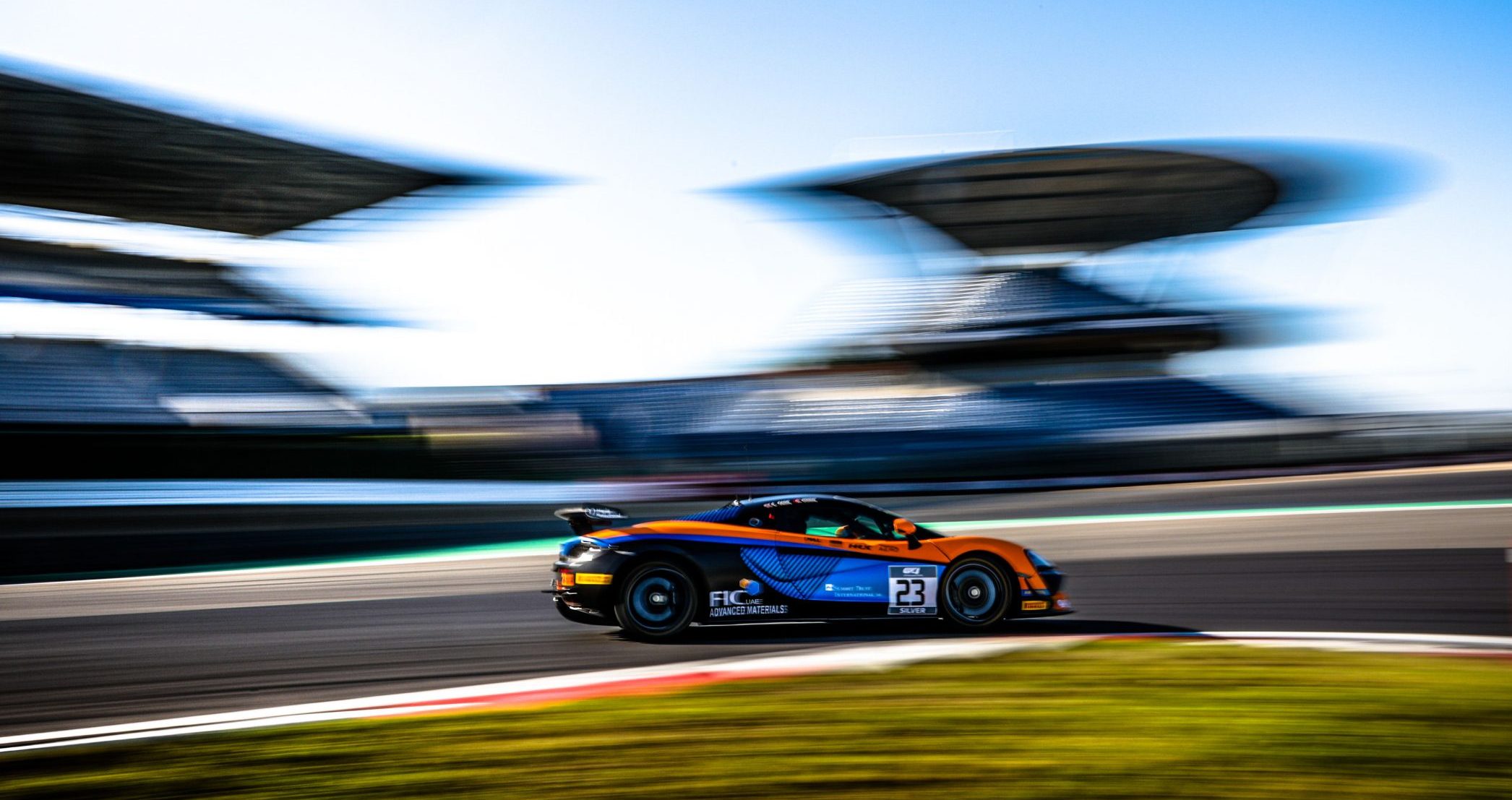 United Autosports have secured the GT4 European Series Silver Team's Championship win at Nurburgring today after scoring a 1-2 finish in the second race of the weekend.
Bailey Voisin and Charlie Fagg came home second after a great battle between the teammates throughout the entire race.
In race one, Bailey and Charlie finished second, with Gus and Dean coming home third after another dominating race to open the weekend. Earlier that day both Bailey Voisin and Dean Macdonald scored a fantastic double pole position for the team.
The team showed great pace throughout the whole race weekend resulting in them scoring maximum points available, giving them the Silver Team's Championship win a round early. Bailey and Charlie also have a 44 point lead in the Silver Driver's Championship heading into the final round at Barcelona next month.
Bailey Voisin started race one from pole position after a great qualifying lap earlier in the day on Saturday. Bailey made a great start and held the lead for the opening stint driving the wheels off there McLaren 570s. Bailey pitted the #23 and handed over to Charlie in the lead. Badly timed traffic on Charlie's outlap dropped the pair to second, with Dean Macdonald now aboard the #32 in third. The two McLaren's battled for the remainder of the race, ultimately crossing the line second and third to take home the team's first double podium of the weekend.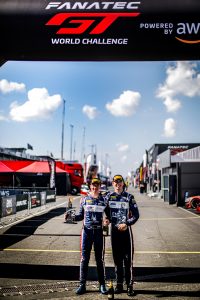 Dean Macdonald lined up on pole position for race two for the second time this season, with Charlie Fagg lining up third. The pair had a great start, with Charlie moving up to second by the first corner. Dean and Charlie ran 1-2 for the first half of the race, handing over to Gus and Bailey to bring both cars home. Gus and Dean scoring their first win of the season, with Bailey and Charlie finishing second.
Bailey Voisin
"What a brilliant weekend here at Nürburgring. We had great pace from the get go, both in qualifying and the race so for Charlie and I to get a double podium finish and myself getting another pole position in my qualifying is great. It's been a fantastic weekend and everyone here at United has been amazing, so a big thank you to them."
Charlie Fagg
"It was a really solid weekend here in Nurburgring with two second place finishes, although we got full points for the first race so that feels like we've had a win. We need to keep pushing and I look forward to Barcelona where hopefully we have some more good results."
The team now move onto the final round of the GT4 European Series in Barcelona, Spain on 7-10 October, with the Silver Driver's Championship win firmly the aim.