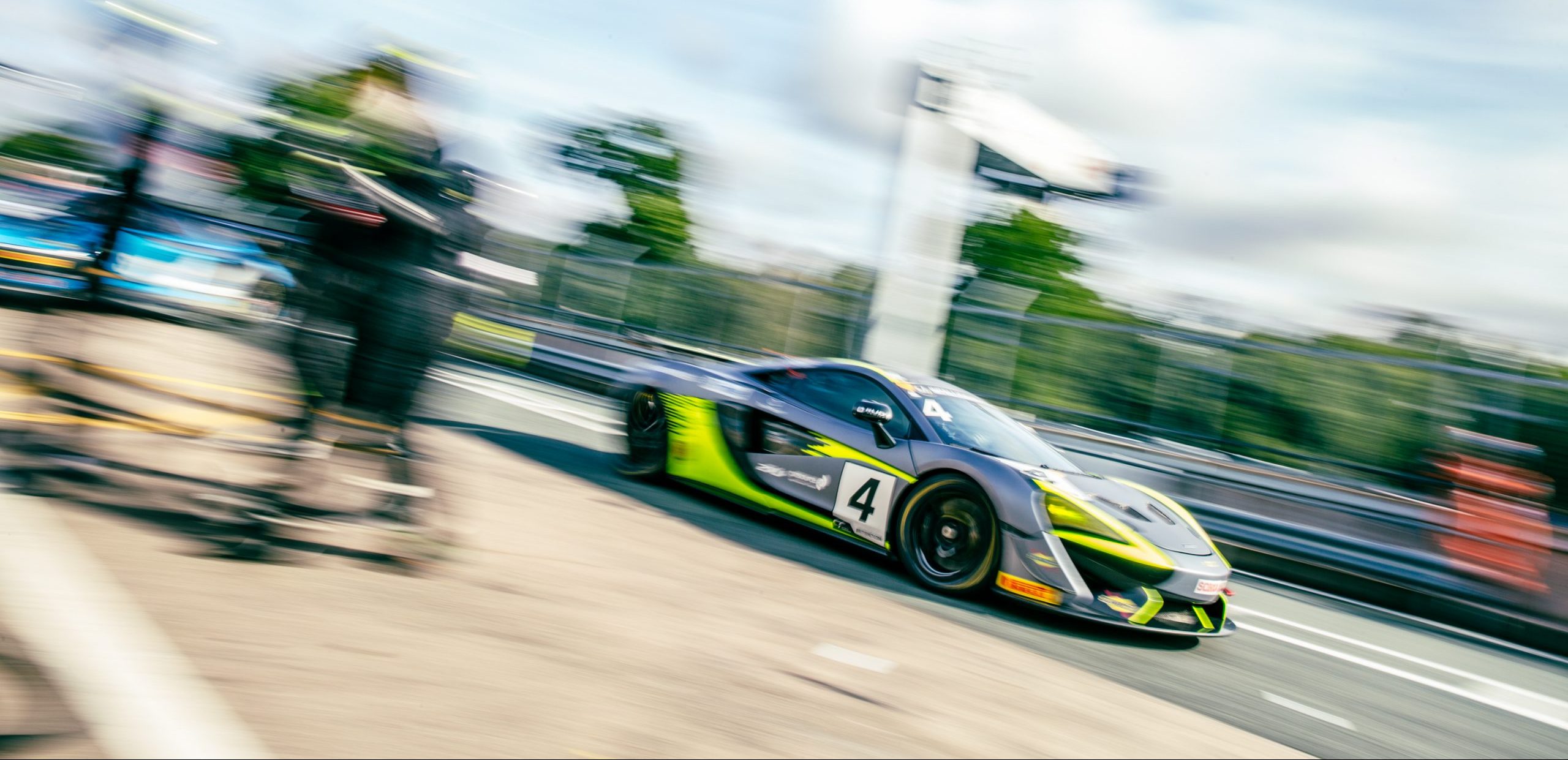 DDP Team mates, Katie Milner from Yorkshire & Harry Hayek from Melbourne, Australia headed into the penultimate round of the British GT championship looking to build on the progress of the previous round at Snetterton. 
Testing on Friday was in mixed conditions with Katie, Harry and RJN Motorsport working hard on the set up to get a good balance for qualifying on new tyres and for the long race stints. FP3 was wet so both drivers had a mix of conditions and she gathered lots of valuable track time.

Quali went well, but the recent BOP change made the McLarens on the whole struggle a little. The team however were confident that  with the 15kg weight reduction between qualifying and race day they could race forward.

Race one would see Harry Hayek start the race. Hayek made a small mistake and went wide on lap 1 but clawed his way back up to where we started the race in P5, and was extremely fast! The halfway mark came and Hayek pitted and handed over to Katie. Milner's stint was pretty lonely and she just kept consistent and pushed as much as she could. Katie then had a suspected puncture 10 minutes from the end which lost the #4 a couple of places unfortunately but still a good points haul with a couple of Katie & Harry's rivals crashing out and having a DNF.

Race 2 would Katie start. The conditions were awful with heavy rain falling and next to zero visibility on track. For the first time this season Katie was out battling with the pros, and completely holding her own. Milner was having a fantastic battle with pro driver Jamie Stanley, he too behind the wheel of a McLaren 570s, when she eventually put a great move on him and then proceeded to keep him behind, and pull away. Hayek then jumped in but was hit by a BMW early on, which in turn dropped Hayek back 4 places. Hayek put a solid stint in to re gain 2 positions by the end of the race to finish in P5.