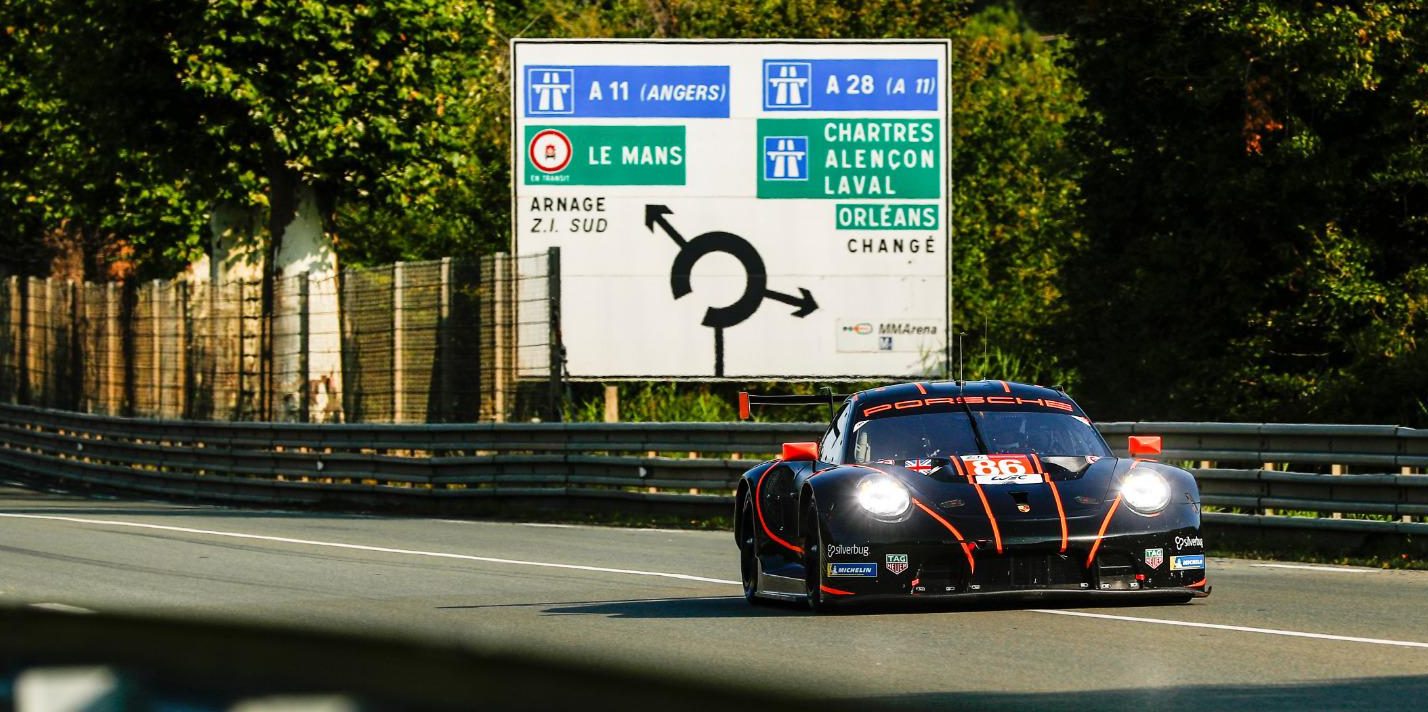 Tom Gamble completed his first ever Le Mans 24 hour race alongside Ben Barker and Mike Wainwright on July 21/22. The UK based Porsche RSR World Endurance team, GR Racing, were elated to survive a challenging 24 hours of Le Mans after suffering heavy damage after just 3 hours of the toughest race on the planet.
Qualifying saw Gold rated driver Ben Barker taking the wheel. Ben delivered a stunning lap to put the car P2 and into hyperpole! With the hyperpole session meaning that the #88 car couldn't start any lower than 6th for the biggest race in the world, the team gave Tom the opportunity to have a crack at the second half of the hyperpole session. This opportunity however was short lived as a red flag at the start of the hyperpole session would mean that that Tom's new tyre allocation would have to go to Ben as his lap was interrupted by the red flag. Ben still managed to put the #88 on the front row in P2 for hyperpole.
The race began at 16:00 local time, and to everyones surprise, the heavens opened just 10 mins before the lights went out. This would throw a new dynamic on the race as all the running on track prior to the start had been in dry, warm conditions. Ben took the start and settled into a good rhythm and avoided a lot of opening lap contact ahead. A solid 2 hour stint would see the AM driver, Mike Wainwright then take the hot seat. After 40 minutes, and on a now dry track, the heavens opened once again. These tricky conditions saw Mike take a slight detour off track and incurred damage to the floor of the Porsche 911 RSR. A 6 lap stint in the pits to rectify the damage would see the #88 car drop out of contention and down into last place in P23. Tom then climbed aboard and got his head down to focus on consistency and keeping out of trouble. He and Ben then shared the graveyard shift throughout the night taking 2 hour stints at a time.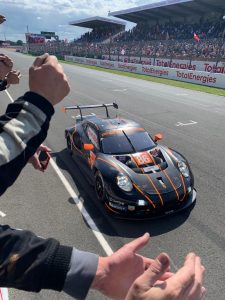 As the sun came up the #88 had survived and was sitting in 14th position in class. Gamble's stint times were extremely impressive and his pace was 2nd fastest Porsche overall in the class, a fantastic achievement for his age and inexperience driving the 911 RSR. Ben jumped in to bring the #88 home and across the line after 322 laps in P14 out of 23 in the GTE AM class.