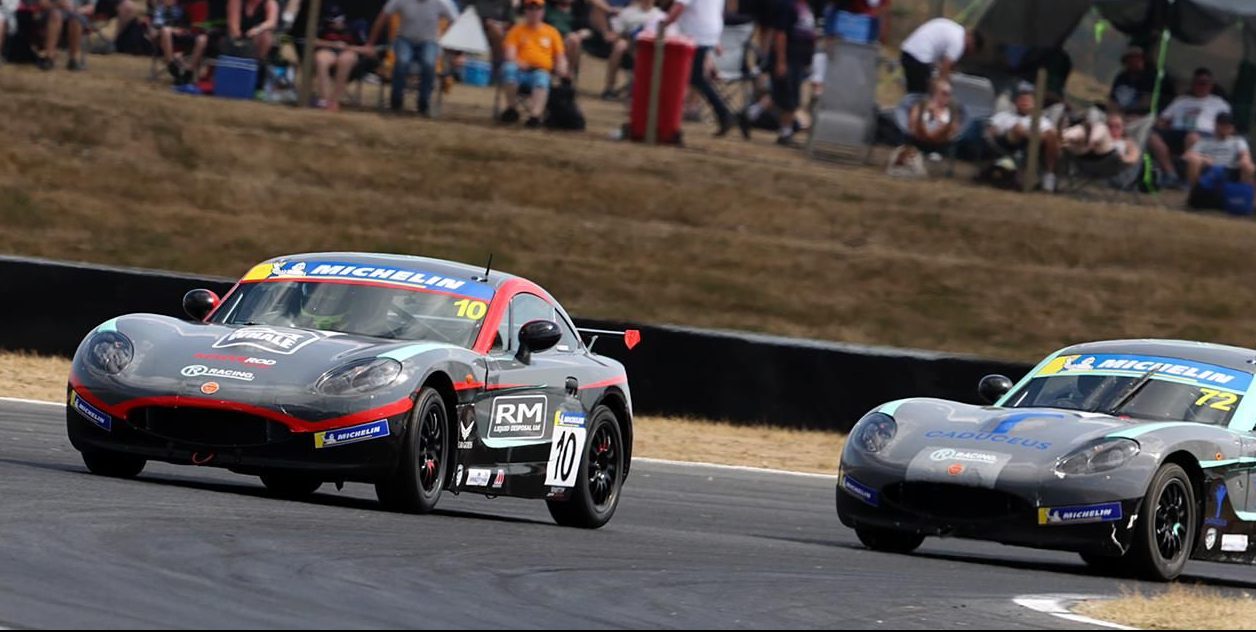 Rounds 14, 15 and 16 of the Ginetta Jnr Championship took place last weekend at a VERY hot Snetterton Race circuit. Championship leader Josh Rowledge was looking to continue his success from Knockhill where he took 2 wins early in the month.
Qualifying was a little disappointing for Rowledge as he only managed a time that would see him line up P9 and P11.
In typical Ginetta Jnr fashion both race 1 and race 2 were frantic and frenetic with so many overtakes and incidents occurring out on track. Race 1 saw Rowledge storm through the field to take 6th at the flag whilst race 2 saw Rowledge come into the final few corners on the final lap in P3, but then lost out through the final sequence to bring his R Racing prepared Ginetta Jnr home in P5. The final race of the weekend would see Josh line up in P5. A great start saw Josh soon up into 2nd and chasing the leader down. By lap 4 Josh was in P1 and held a commanding lead throughout soaking up the pressure from the rest of the lead pack to bring home a victory in the final race of the weekend.