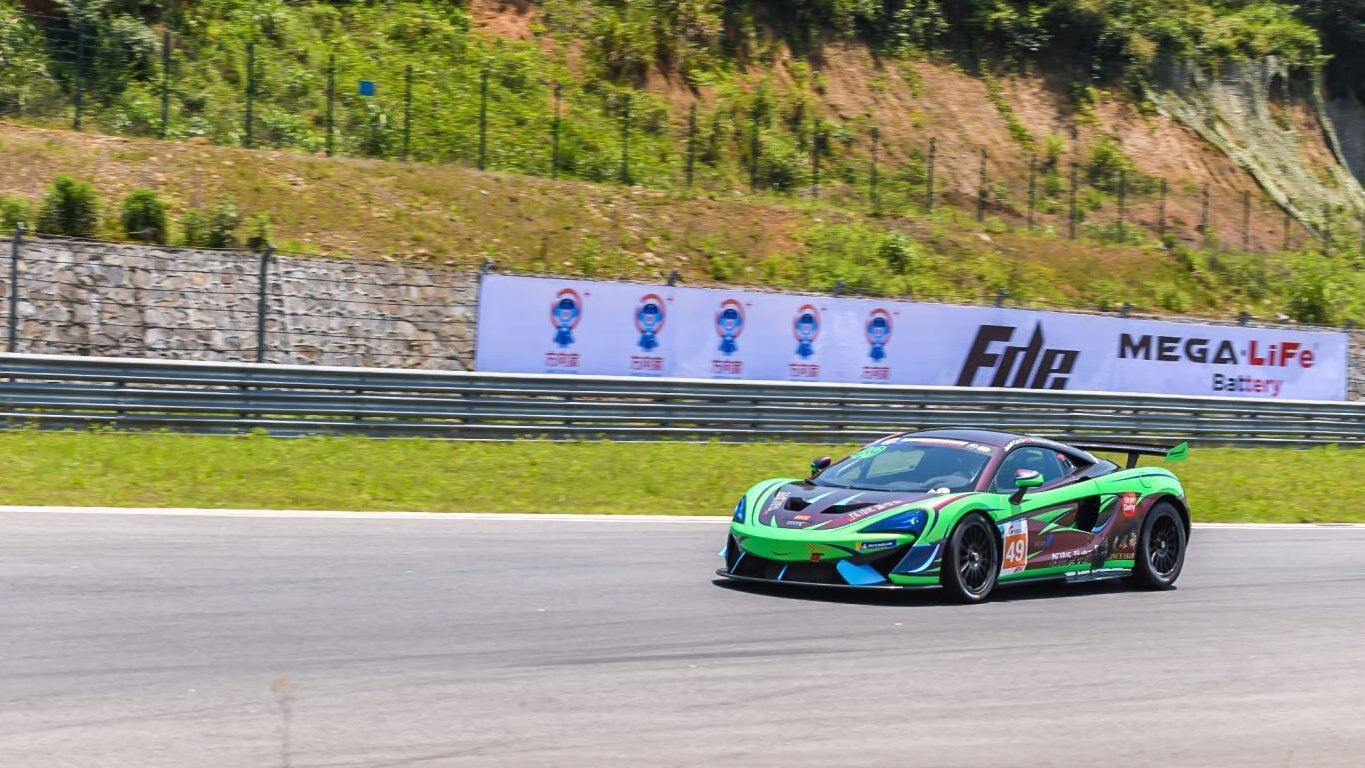 Charlie Fagg returned to the China GT championship with his 2018 outfit The Winning Team for rounds 3 & 4 last weekend. 2019 see's a new team mate for Fagg in the shape of James Cai, a former Blancpain Asia competitor.
Having missed the opening round of China GT in Sepang weeks before, Winning Team were slightly on the back foot from the off at Ningbo.
James Cai took the helm for qualifying 1 and the Am drove a fantastic session to put the 570s GT4 p10 in his session. A great effort from all involved.
Fagg took part in qualifying 2 and the Junior Factory driver drove a sterling session to put the #49 car P7. A great effort considering the car had just come straight from the factory and Charlie was pretty much shaking the car down during qualifying.
Race 1 would start with Cai at the wheel and made a great start to hold position for the majority of his stint. As the pitstop window opened however it was clear that Cai was having issues as his lap times began to slide off the pace. As Cai pitted it was apparent that the throttle pedal had fallen off…With no time to fix the issue Fagg jumped in the wounded Mclaren and somehow managed to drive the car with no throttle pedal! To everyones amazement he even managed the 4th fastest lap of the race and brought the #49 car across the line in an incredible p6!! A heroic drive from the 19 year old.
Race 2 would see Fagg at the wheel and it was clear he was going to be on a mission. A lighting start saw the Junior Mclaren driver catapult from p10 to p3 on the opening lap!! A true showing of Fagg's ability to race. As Fagg came in for the mandatory pitstop the team noticed some tyre damage so they chose to replace the tyre causing a loss of time during the pitstop. This knock on effect meant Cai came out of the pitstop dropping down the order to P9 and this is where he would bring the #49 Mclaren home at the chequered flag.
Fagg commented, "its been great coming back to China GT, I really love racing out here with Winning Team. We had a few issues that I think we are now on top of and we showed great pace in both races….driving an entire stint without a throttle pedal will certainly be a story to tell the grandkids! Big thanks to Winning Team and Mclaren for having me, and a real well done to my team mate James who drove a great weekend."