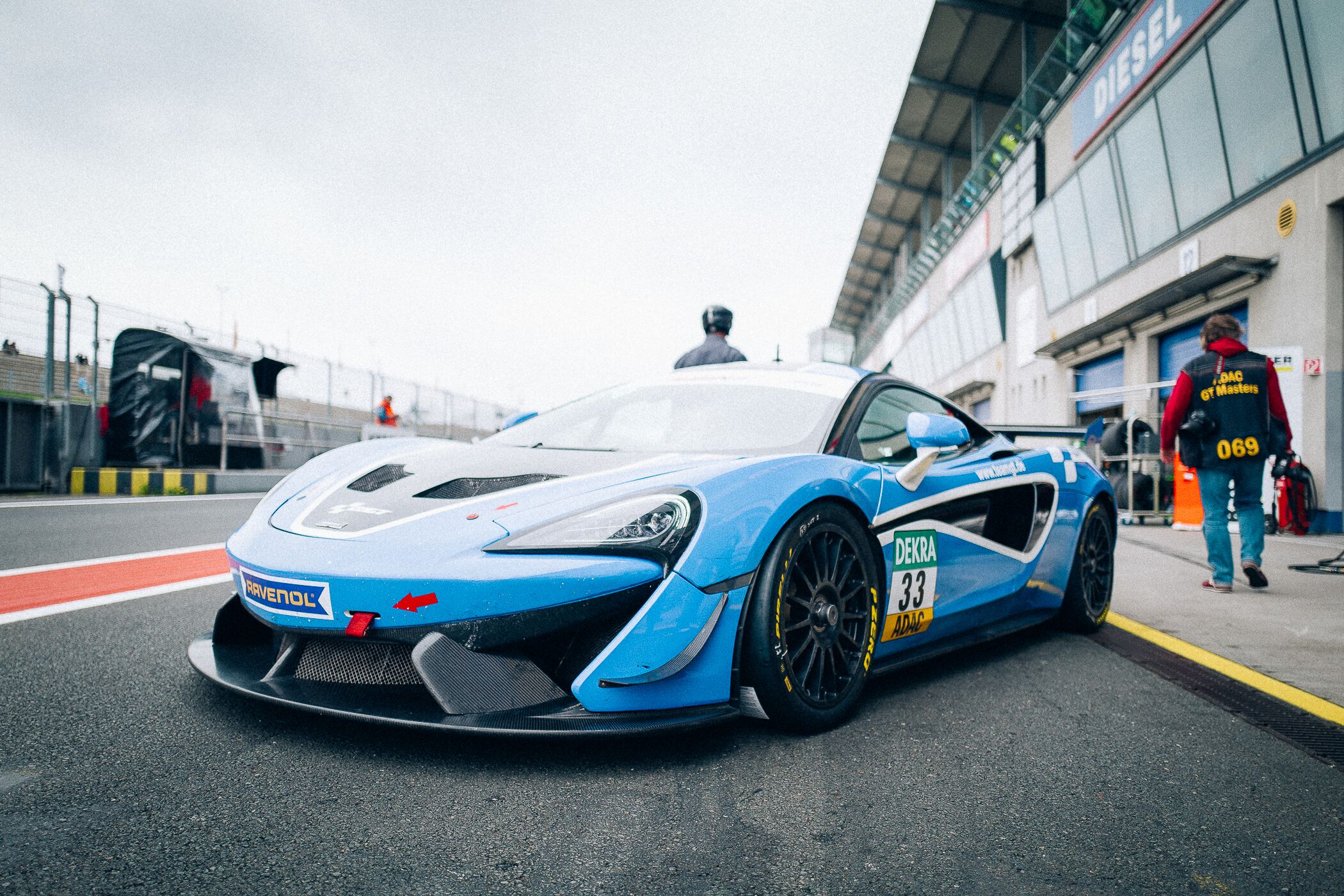 The opening round of the ADAC GT4 championship took place on the weekend of April 26th – 28th 2019 at Oschersleben in rural Germany. Team GT, who earlier in the month took a podium and pole position in Monza for European GT4 were looking to carry the momentum with Mclaren Junior driver Charlie Fagg and Michael Benyahia into the season opener.
Qualifying 1 would see Charlie take the wheel of the Mclaren 570s GT4 in a 20 minute session against the clock in damp conditions. Unfortunately an issue out of Charlie's control meant the car would stop out on track after lap 1 meaning he would have to start from the back of the grid for the first race.
Qualifying 2 saw Fagg's teammate Michael Benyahia take the wheel and he managed p13 after a penalty for speeding under a red flag during qualifying.
Race 1 would see Fagg begin the race. A tough prospect lay ahead as the tight and twisty German circuit not only made overtaking tricky, but also the characteristics of the track did not suit the Mclaren. Fagg was on a mission as the lights went out and made some outstanding moves on the rest of the field. Throughout his 25 minute stint in the car, he managed to carve his way from P20 to P6!! A truly magnificent effort. A safety car period just before Fagg was to pit for the driver change saw a catastrophe as the KTM behind Fagg was caught napping and plowed straight into the back of Fagg's Mclaren under safety car conditions and caused sufficient damage to end the race for Fagg and Benyahia.
Race 2 would see Benyahia take the wheel to start. A great solid start to the race saw the 19 year old make some great moves on the pack in-front. 25 minuets into his stint Benyahia pitted with complete loss of brakes. It later transpired that a brake hose had been severed causing the #33 Mclaren to end the race prematurely.
Fagg commented, "Overall it wasn't the weekend we had hoped for result wise…Personally I feel I drove some of the best laps I've ever driven. Race 1 was so much fun coming through the pack, and also with a car that wasn't particularly suited to this circuit made it even more fun. The team and Michael have done a great job all weekend, and we have just had a LOT of bad luck which we had no control over…but that's racing sometimes!"