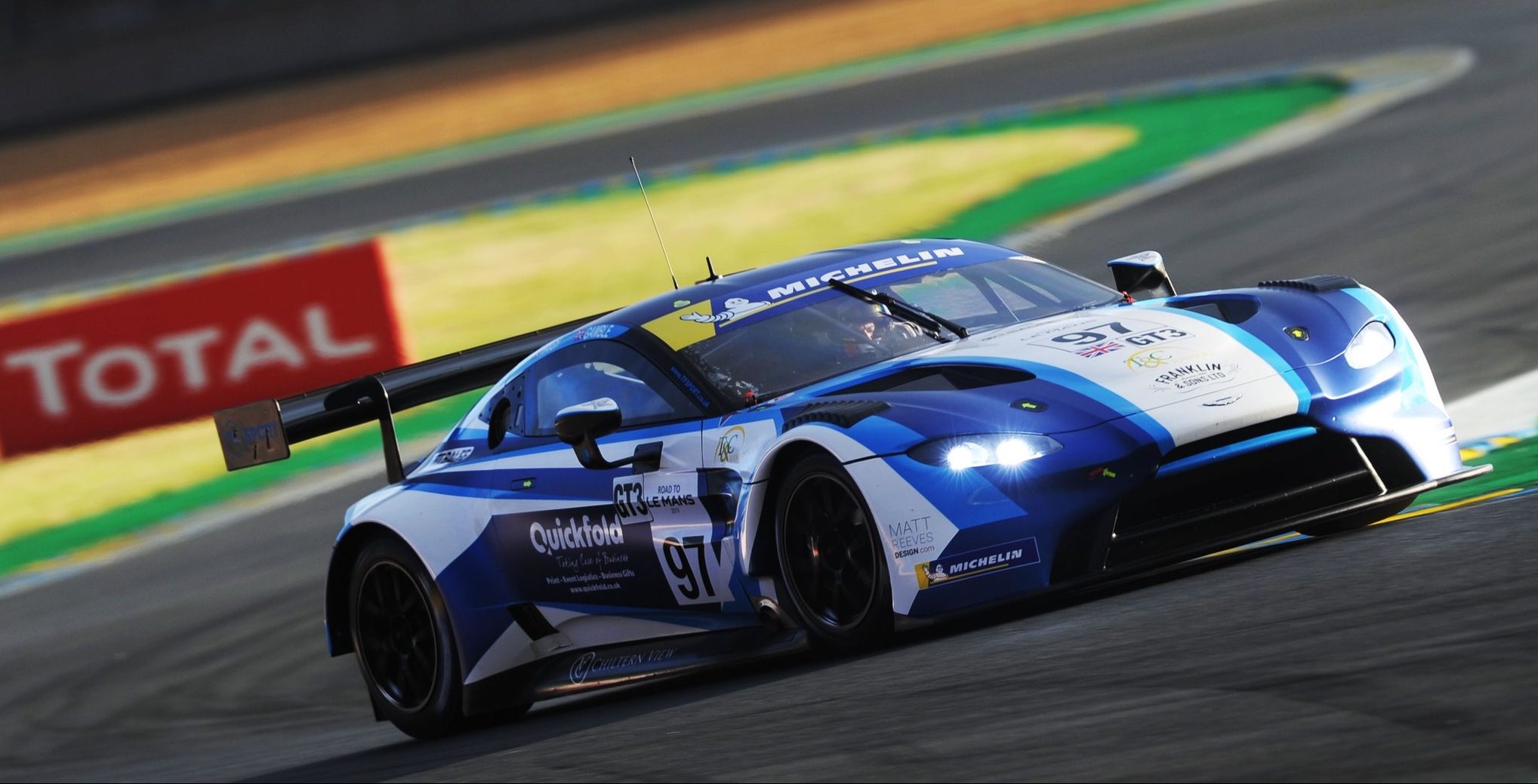 TF Sport rounded out an outing in the Road to Le Mans with two top six places ahead of the famous 24-hours.
TF Sport lined up at Le Mans with the GT3 Aston Martin ahead of the 24-hours, for two support races in the Michelin Le Mans Cup. Reigning British GT Champion Flick Haigh, and teammate Tom Gamble, joined the team in the "Road to Le Mans" for what's becoming a traditional curtain raiser to the legendary French Classic.
An amazing qualifying session for Gamble saw him put a time in that would see the 17 year old line up 2nd in class – a truly magnificent effort considering the lack of time in the car and also Gamble's first time around Le Mans.
In a field of over 50 cars, GT and LMP cars are mixed together on the same grid, and different dynamics and characteristics between the cars make for an interesting race, especially for the GT3 runners. The opening race that took place on Thursday with Tom taking the start, proved to be a troubled affair.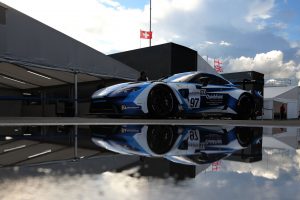 An off early in the race caused damage to the front of the Vantage and brought out a lengthy safety car to clear debris from the track. The neutralised race worked in the favour of the team, minimising the lost time, and after a handover to Flick the car came home in a strong sixth place.
Ahead of the main event on Saturday, race two in the Road to Le Mans took place in front of a monster 200k fans and this time Flick took the starting honours. An early collision on the opening lap damaged the front splitter and it ultimately defined the race for the team. Both Flick and Tom were compromised by the damage with the car not handling well on the high speed Le Sarthe track.
But, after 55 minutes, the team crossed the line in sixth place once again to finalise what was a good, strong outing in the Le Mans Cup despite the sustained damage.