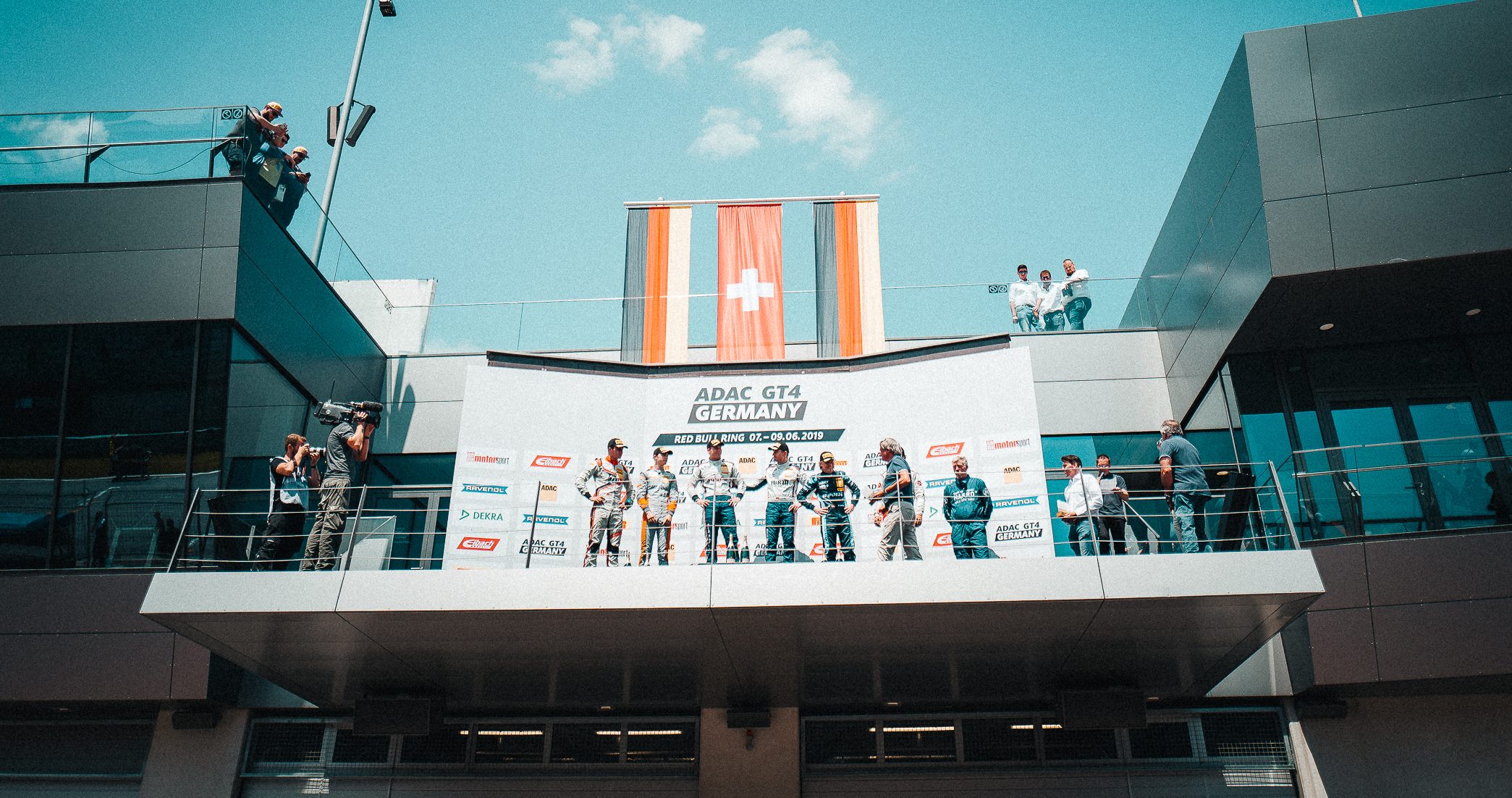 Charlie Fagg scored a strong P2 at round 2 of the ADAC GT4 championship at the Redbull ring in Austria at the weekend.
After a tough free practise and qualifying, Fagg could only manage to put his Team GT Mclaren 570s GT4 car on P13 due to technical issues…It was going to a tough race but Fagg knew that if he could keep out of trouble at the start and be consistent then a top 5 result was on the cards.
As the lights went out Fagg saw trouble into turn 1 and kept his nose clean. At the race settled in, so did Fagg, and his pace was fast. After 20 mins Fagg had made his way up to P2!! An amazing start to the race. Fagg's pace was amazing and before long Fagg took the lead!! A truly remarkable drive from the Mclaren Junior driver. As the pit windows opened Fagg brought the Team GT car in and handed over to his team mate Michael Benyahia. Benyahia slipped down the order to P5 but soon got into a rhythm and clawed his was back up to P3. On the last lap Benyahia made an awesome move into turn 1 and took P2, and took the flag. One more lap and the 570s GT4 would have been certain to have taken the lead…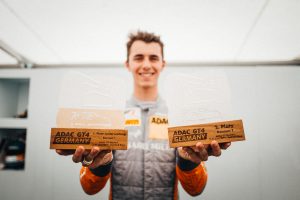 Race 2 would see Benyahia qualify the car in P10. A great start saw Benyahia get up the order to P5 when the pit window opened. Fagg stepped in and knew that the race win was a possibility. Fagg carved his way through the remaining traffic and caught the lead car with 10 mins to run on the clock. Unfortunately a drive through penalty was issued due to pit stop infringement meaning that Fagg was out of contention for the victory. The car crossed the line in P11.