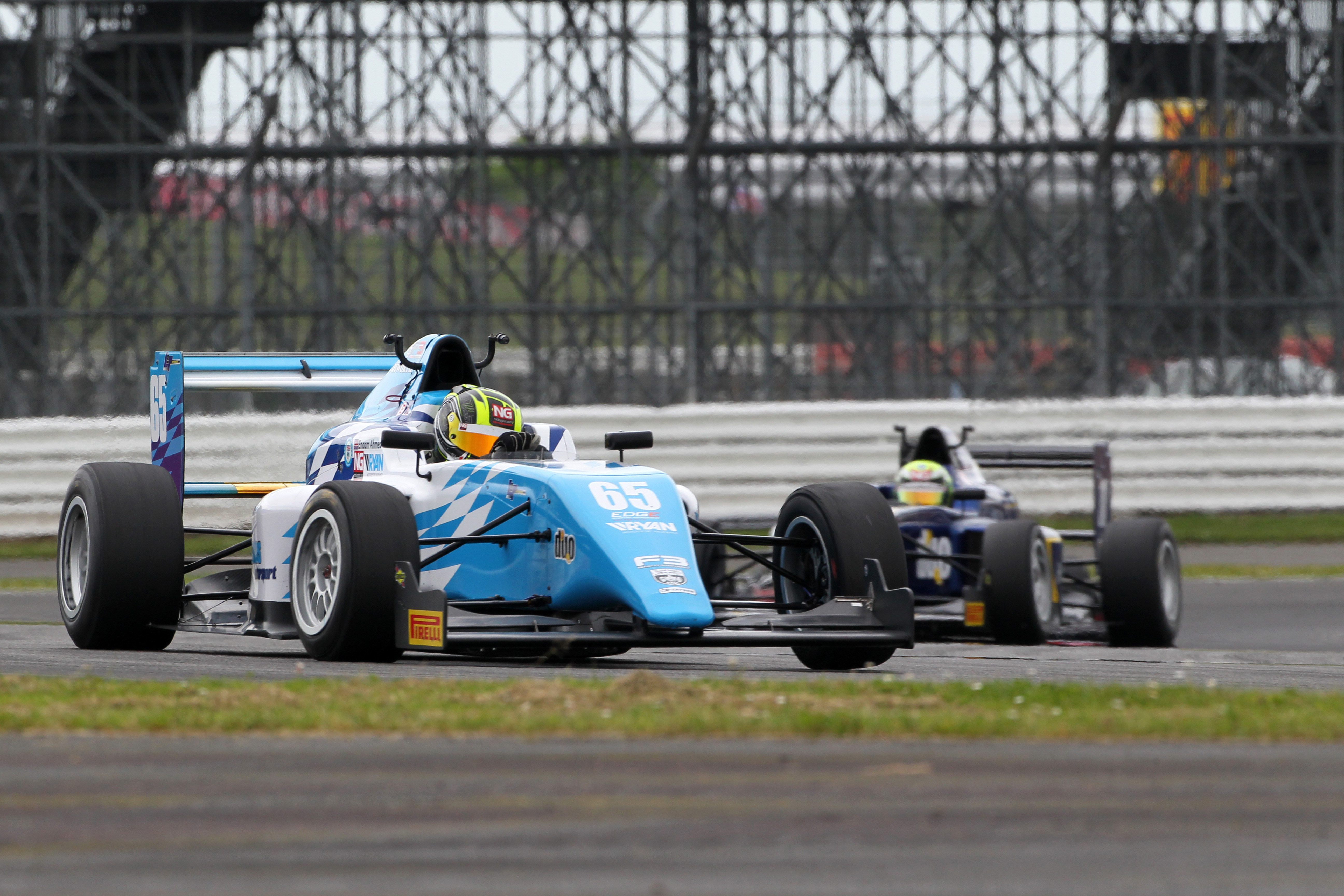 Round 5 of the BRDC British Formula 3 championship rolled into a rather gloomy Silverstone circuit where Enaam Ahmed was looking to collate a solid points haul to keep his championship hopes alive.
As the 20 strong grid of Tatuus F3 cars set upon the Silverstone GP circuit for qualifying Ahmed would be looking for a strong top 5 position. As the session progressed Ahmed made a slight mistake on his push lap at the end of the session which resulted with a time that would see him in only P7.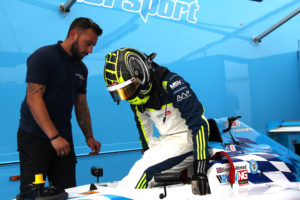 As Race 1 began, Ahmed made a good start and held position for the opening lap. Unfortunately Enzo Borteleto had stalled on the grid and was collected by a back marker, thus binging out the safety car, and then a red flag. The wreckage was cleared up and the pack were re grided into their original starting formation but with the race being shortened to only 6 laps. The restart saw Ahmed make another clean getaway and the 18 car grid began to settle in for the shortened race distance. 4th place man Harrison Scott began to slow on lap 3 which promoted Ahmed up to P6, followed by 2nd place man Lando Norris making a mistake and crashing out of the race which gifted Ahmed yet another position and he was now in P5! With only 2 laps remaining Ahmed began to lap as quickly as the leaders but unfortunately it was too little too late due to the shortened race distance and Ahmed crossed the line in P5.
Race 2 would see the heavens open and the race start with everyone on wets tyres. Ahmed would line up in P4 due to the reverse grid system. As the lights went out Ahmed got slightly too much wheel spin off the line and dropped back down the order to P6. As the pack began to settle in cars were sliding around under the treacherous conditions and Ahmed went on to lose a further 2 more places and dropped down to P8. On lap 5 Ahmed would see the American of Quinlan Lall and championship leader Ricky Collard collide and gift him two places, promoting him up to P6. The remaining laps saw the pack remain unchanged and Ahmed crossed the line in P6. After the chequered flag it later became apparent that 5th place man Sisa Ngebulana would be disqualified promoting Ahmed up to P5.
Race 3 was unfortunately abandoned due to extreme weather conditions.
Ahmed said, "Im really angry at myself for qualifying as I was fastest or P2 all day yesterday in practise. A silly mistake cost me half a second. From then I was on the back foot. The positives are that we had two solid point hauls so I've moved up a place in the championship to P5."