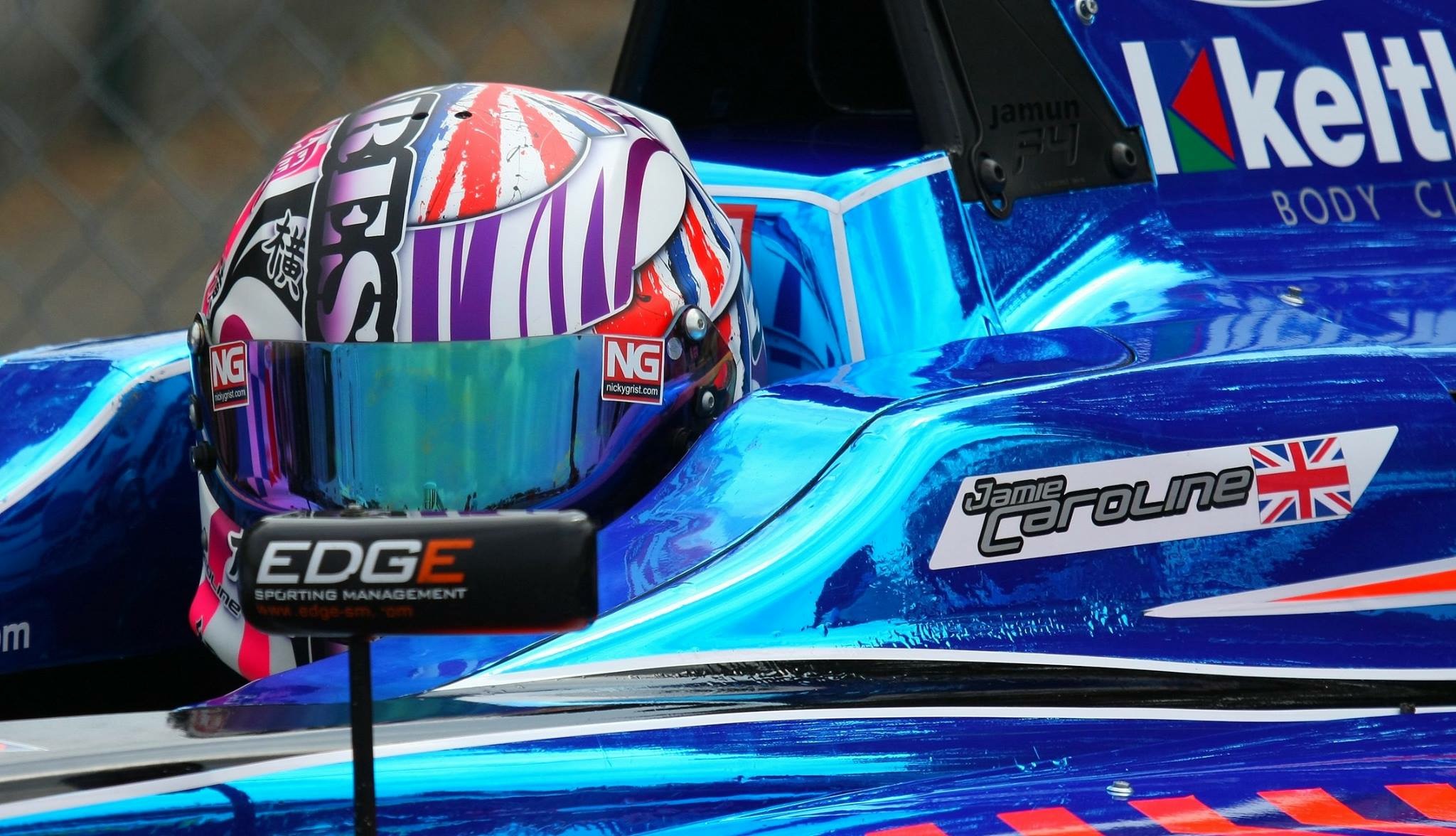 17 year old Jamie Caroline had his highest points haul to date at Oulton Park last weekend, scoring 2 Third places and a DNF.
Qualifying would see Caroline take his best result of the season so far lining up in P4 for races 1 and 3.
As race 1 got underway, Caroline would make an impressive getaway passing Alex Quinn for P3 before the end of lap 1. As the race unfolded Caroline battled hard for P2 with championship leader Petru Fluorescu but despite his best efforts was unable to find a way past. Amongst the battle for P2 Caroline posted the fastest lap of the race and crossed the line in third position.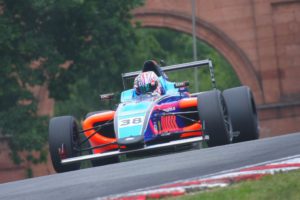 Race 2 would see Caroline line up in his fishing position from race 1. As the lights went out it was clear to see that the usual fast starting Caroline had an issue. Unfortunately his race would end after just 1 lap with a mechanical issue, resulting in a DNF.
With his Ford powered F4 car fixed, Caroline lined up in P4 for the final race of the weekend. The race got underway and Caroline made a fantastic start, jumping up into P3 almost immediately. The race then settled down and the pack began to lap constantly around the Cheshire circuit. Caroline would bring his Pirtek backed machine home in P3, and once again grabbing some more silverware for the second time that weekend.
Caroline commented, "Its been great to be the only car to take the fight to the Carlin boys this weekend as they are just so dominant at the moment, and of course two podiums is good, but I really wanna get that maiden win in single seaters. Im looking forward to Croft so hopefully we can get that win under our belts."
Edge Management commented, "Jamie really has driven well this weekend. His qualifying pace was fantastic, and he had the pace to win race 1. I think we will see Jamie only get stronger from this point of the season, so that win will be just around the corner."
Photo credit Matt Acton