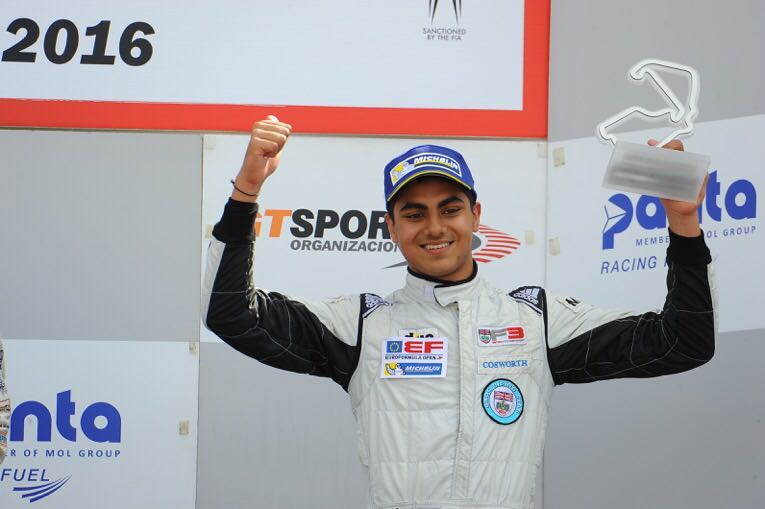 Enaam Ahmed came into the Euro F3 open round at Silverstone full of confidence as this was his home race. Unfortunately for Ahmed, having already competed at Silverstone earlier in the season in British F3 meant that he would incur a grid place penalty for the opening race of the weekend.
Qualifying session 1 took place and Ahmed was soon the initial pace setter going purple in sector 1. As the clock counted down Ahmed set a time that would see him 6th fastest, but with his grid penalty would start race 1 in P10.
As the light went out Ahmed made a good getaway, and by the end of lap 1 was already up into P7. As the laps counted down, the F3 open rookie would settle in and picked one more place up along the way to the chequered flag where he would finish in P6 overall and P3 in the rookie championship.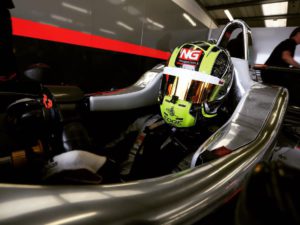 As qualifying session 2 took place Ahmed would be out to better his time from the previous days session. As the session timed out, Ahmed would see him line up in P6, only 2 tenths of a second off pole position.
Race 2 got underway and Ahmed made a reasonable start and held his p6 for the opening 3 laps. Ahead, the pack were all fighting for the lead which resulted in Herta and Pulcini colliding, gifting Ahmed P4. As the laps continued to fall Ahmed had a comfortable gap between himself and P5, but just could push to gain the lead pack, and brought his RP motorsport machine in P4 overall and 2nd in the rookie championship.
Ahmed commented, Im pleased with the weekend, but it could have been better. I had the pace to be on the overall podium but I made a silly mistake in qualifying. Im loving these F3 cars and I'm progressing everytime in get in it."