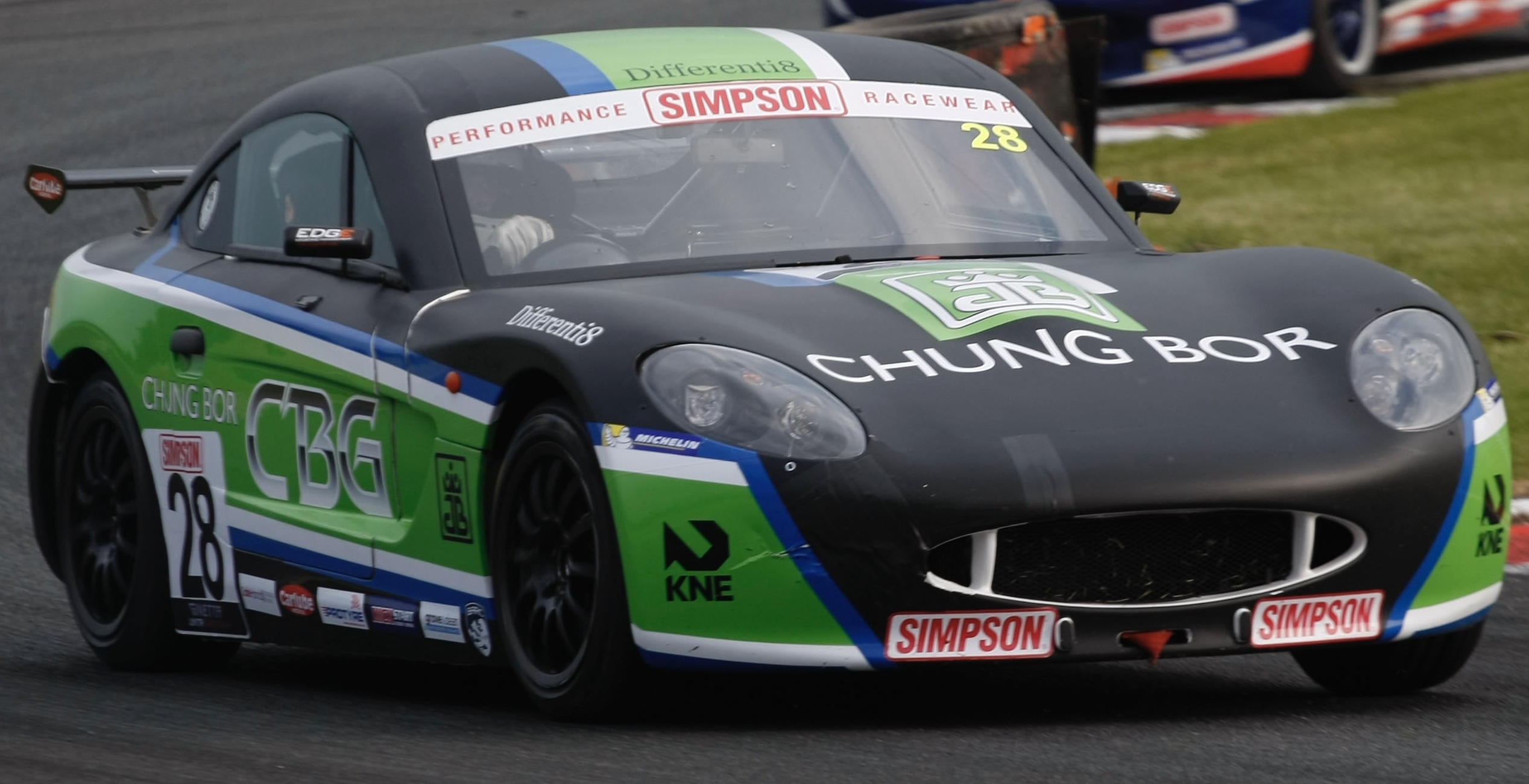 Charlie Fagg came into the Croft race weekend full of confidence after his maiden podium at Oulton Park two weeks previously.
Qualifying would see Charlie put a time down that would only be 3 tenths of a second off of pole position, and would start Race 1in P6.
In a good position to take away some solid points from Race 1, Charlie would have his sights set on a solid top 5 finish. As the lights went out Charlie would get a little too much wheel spin, and dropped down the order to P8 by turn 1. Never one to give up, Charlie pushed on, and by the end of lap 1 was up into P4!! Some fantastic evasive driving saw Charlie miss the carnage which ensued ahead of him which resulted in his HHC team mate Will Tregurtha coming off the worse for where. As the race settled down Charlie would continue to push to catch the lead pack. Unfortunately Charlie's clutch was beginning to give way and Charlie had to drive the last 4 laps without a clutch and remained in P4 as he crossed the line, a great effort by the 16 year old.
Race 2 would see Charlie line up in his finishing position from Race 1, in P4. The lights went out and Charlie made a good start, but his HHC team mate Lewis Brown had the perfect getaway and managed to take P4 from Charlie. As the race got into its usual rhythm, Charlie was doing a fantastic job of keeping his very fast team mate, Will Tregurther, behind him, and held position of P5 until the very last lap. As the pack crossed the line for the final time, 5th place man Tregurther would get the run on Charlie coming into turn 1, which then had a knock effect to allow Tom Gamble passed into turn 2. Un phased by this Charlie kept his head up and then tried to return the pass into Tower corner, but a little too much of an optimistic move saw Charlie and team mate Gamble make contact, thus putting Charlie back down the order to P10.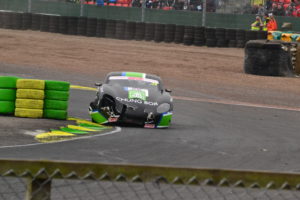 Race 3 would see Charlie take his grid slot of P10. The lights dropped and Charlie made a good getaway. As he jostled for position coming into the first corner, the usual Ginetta Junior carnage took place, and unfortunately for Charlie he had nowhere to go and was taken out along with 4 other cars. Charlie managed to re start his battered HHC prepared machine and it was clear to see that Charlie was struggling to see out of his car as the bonnet was inferring with his vision. Never one to give up, Charlie then tried for 2 laps to remove the damaged part, but having no luck, he made his way back into the pits so his team could make some cosmetic repairs. Still under safety car conditions from the opening lap carnage, Charlie re joined the back of the pack. As the laps ticked down Charlie drove a gallant race to finish in P14 even with a missing bonnet!! Great effort by the 16 year old.
Charlie commented, "It could have been better this weekend but I'm staying positive as we had good pace all weekend. Race 1 was the highlight for me for sure. Race 2 I made a silly frustrated mistake, from which I will learn from, and race 3 I had nowhere to go. Im going to go into the summer break confident that we can get back on that podium at Snett!"