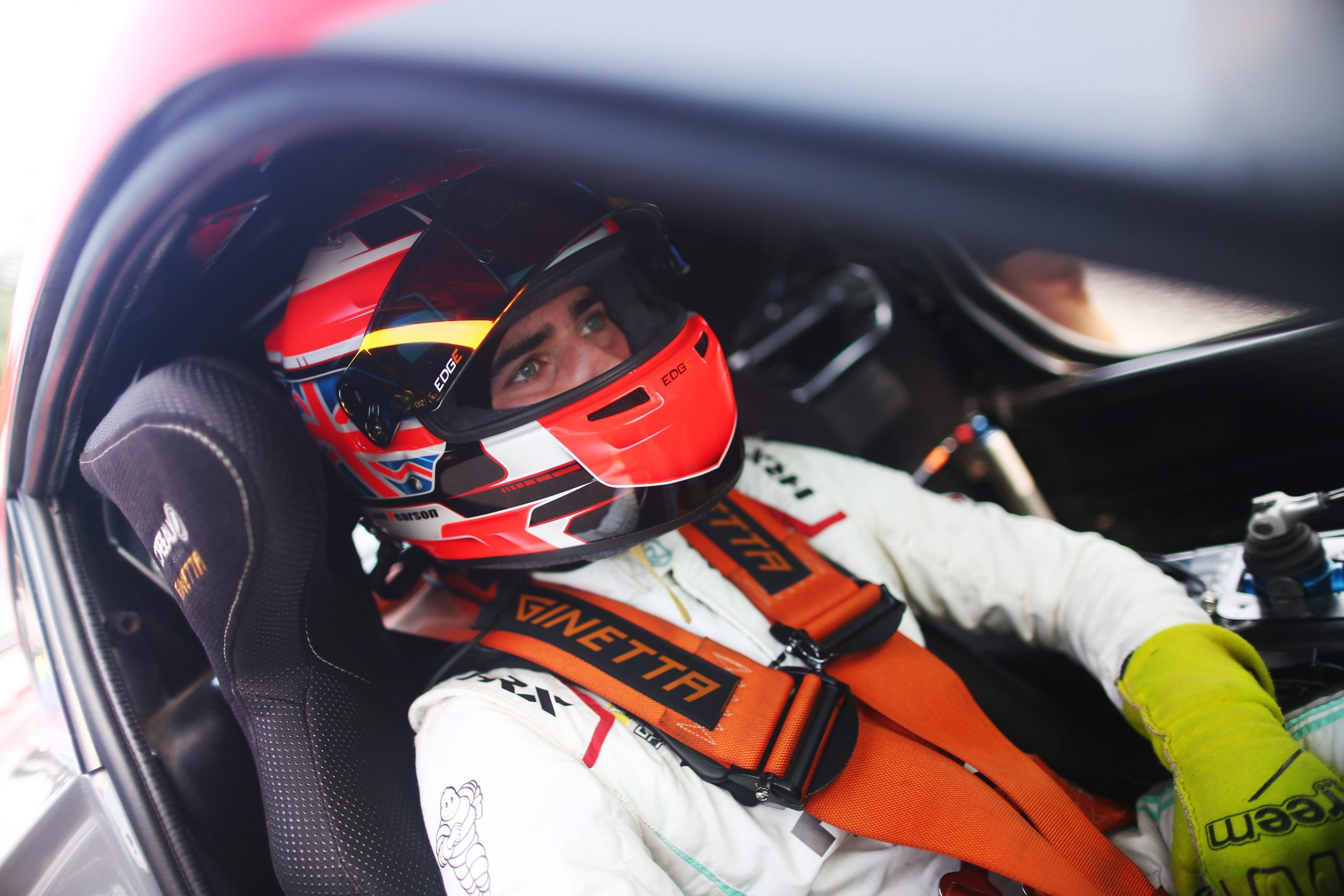 16 year old Joel Pearson from Leeds had a tough weekend at round 2 of the Ginetta Jnr championship at Brands Hatch. With high hopes off the back of a solid points haul at Donington the weekend prior, Pearson was looking for another strong challenge to get ever closer to the championship title.
Qualifying was the ever frantic 15 minutes of Ginetta Jnr action and track limits appeared to be the issue with most of the grid. Pearson was no exception to this and with his best lap time being taken away due to track limits, he would line up P10 for both race 1 & 2.
Race 1 would see the 20 strong car grid line up for the first of 3 action packed races. As the race went underway Pearson dropped a position on the 1st lap and in unusual Ginetta Jnr fashion, they all behaved and lapped fairly sensibly for the duration of the race with very few overtakes occurring throughout the pack. Pearson managed to claw one place back on lap 8 to retain his 10th place position as the flag fell.
Race 2 would see a determined Pearson wanting to make progress up the grid and gather those all important championship points. With the lights being held for an unusually long time at the start of the race a number of cars make jump starts, including Pearson. By the end of lap 1 the #29 car was in P9 and Pearson began to settle into his rhythm picking off his competitors one by one. Following some great overtakes, Pearson would cross the line in P6, but due to his false start would later be given a 10 sec penalty which dropped him down the order to P17.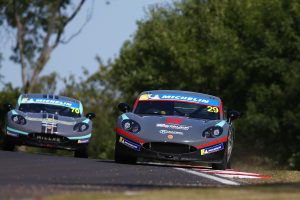 The final race of the weekend was to be Pearsons toughest yet starting at the back of the grid. As the lights went out it was clear to see Pearson was a man on a mission. By the end of the opening lap the #29 car had gained 6 places, and by the end of lap 2 Pearson was up to P7 and locked onto the back of the lead pack!! A truly remarkable opening two laps from the 16 year old! As the race settled down Pearson then continued on his charge and slotted into P5 with a real chance of winning the 10 lap race. Unfortunately on lap 6 disaster struck as Pearson was involved in another competitors error which broke his rear toe link on the R Racing prepared machine causing Pearson to retire from the race – such a disappointing end to what could have been a truly magnificent result.
Pearson commented, "This was certainly a tough weekend for us. I can only take the positives away from it and our pace in race 3 was great and we had a real chance of fighting for the lead if I hadn't of been involved in someone else's accident – but that's racing! We will come back stronger for Knockhill."