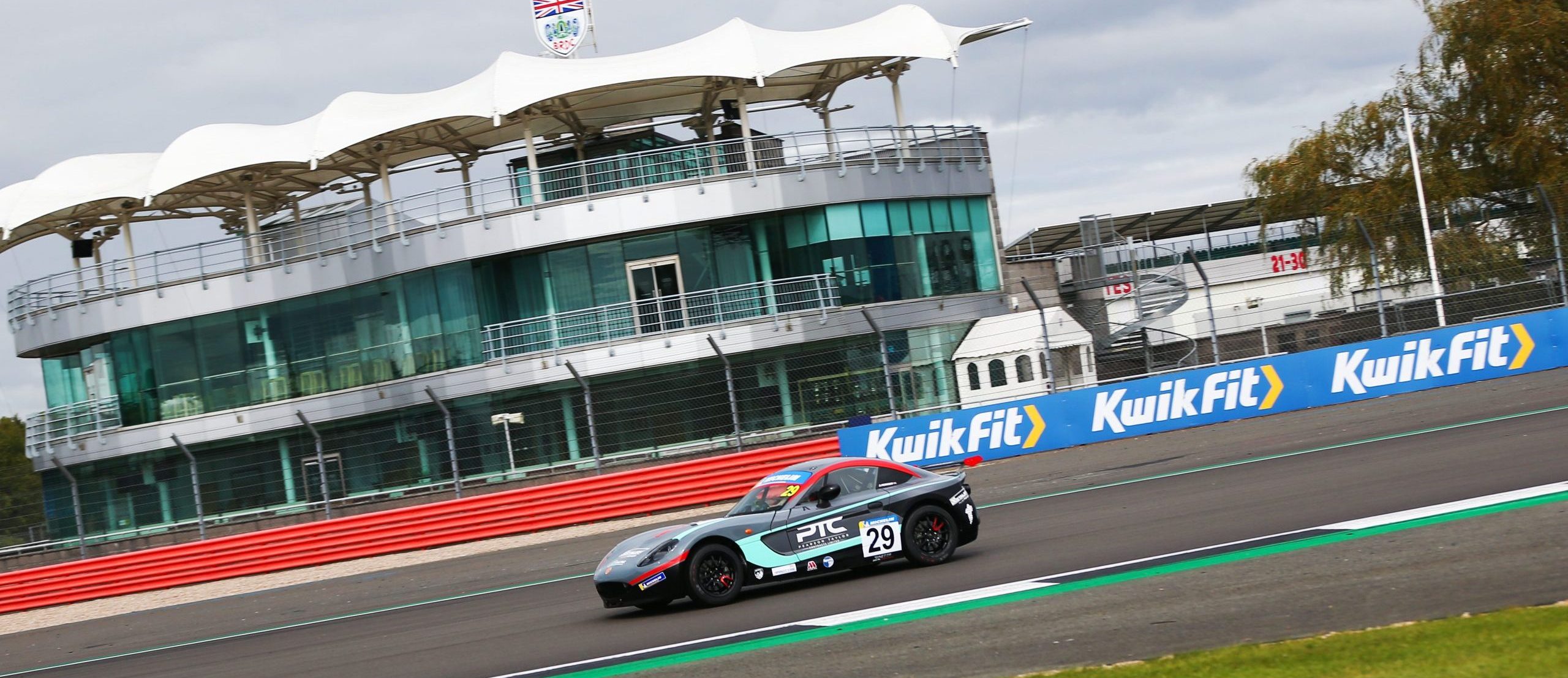 16 year old Joel Pearson was lucky to escape serious injury following a huge crash at Silverstone last weekend in round 6 of the Ginetta Junior championship.
The youngster was all set to have a successful weekend at Silverstone after topping the time sheets in Free practise on Friday, and then qualifying 3rd and 4th for race 1 and 2.
Race 1 would see Joel get an electric start and by the end of lap 1, Pearson was up into P2. The R Racing prepared #29 was firing on all cylinders and Pearson was soon hunting leader, Dimitrov down. On lap 3 Pearson made a fantastic move and slid into the lead, and was looking good for his maiden win of 2020. Unfortunately for Pearson his lead was to be short lived as a rather over exuberant move from Tom lebbon for the lead would end Pearson's chances of victory. Dropping down the order, and with a rather battered Ginetta, Pearson would nurse the car across the line in 18th position. Subsequently Tom Lebbon would receive a 10 second penalty for the manoeuvre.
Race 2 was set to be a a great race as Pearson lined up in P3. As the lights went out Pearson made a solid start but dropped down 4th. Once the pack had settle in, Pearson was attached onto the lead pack and was biding his time to make a move on P3. On lap 7 however disaster struck as Pearson was involved in a family sizeable accident on the exit of Copse corner. Running 5 a breast, Pearson found himself in the wrong place at the wrong time and unfortunately for him, was on the receiving end of a racing incident which saw the #29 car being fired hard left into the concrete wall at over 100mph. This huge impact saw the race stopped with red flags being shown. Pearson was taken straight to the medical centre for routine checks and thankfully only suffered bruising. The accident would result in an early end to the weekend for Pearson as the car was too severely damaged to continue on.
Pearson commented, "I just want to say a huge thank you to the marshals and medical crew that took such great care of me on Sunday. Without these guys we would not be able to do what we all love doing, so massive thanks to them. Shame the weekend had to finish this way as I believe we had the pace to get some solid podiums this weekend – onto Croft in a couple of weeks time!."