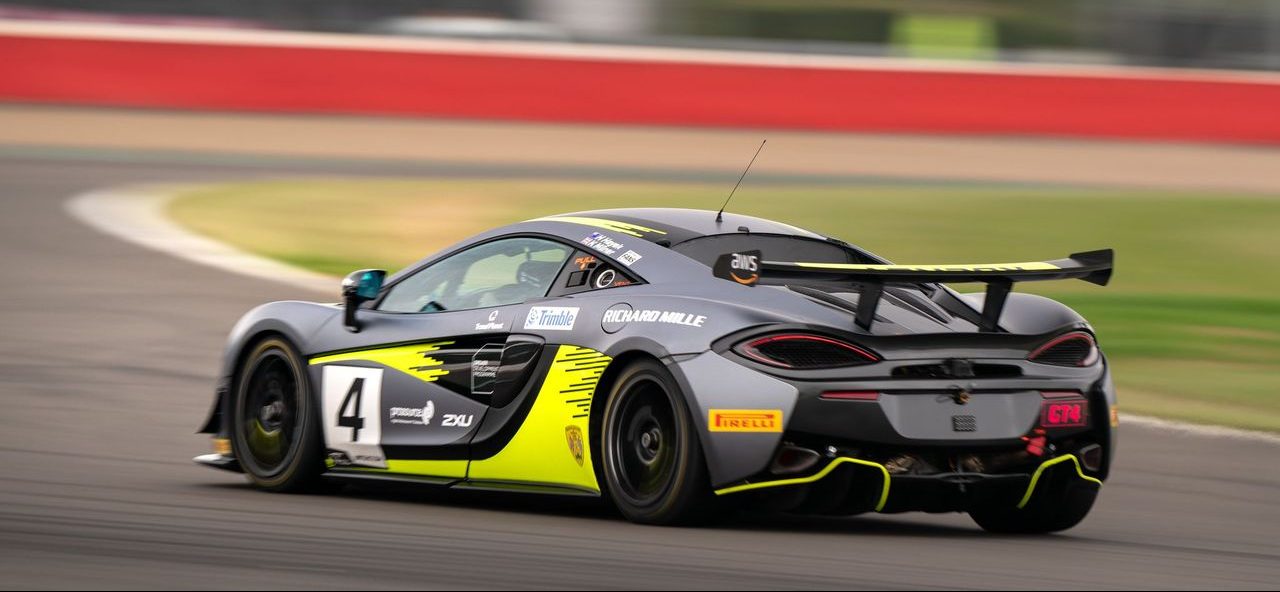 The second round of the British GT Championship took place over the weekend at Silverstone for the seasons longest race. Three mandatory pitstops, no pit windows and a maximum 100 minutes of drive time per driver left space for several strategy avenues at the 3 hour long Silverstone 500.
DDP drivers Katie Milner and Harry Hayek looked in strong form after the two drivers qualifying sessions with an average position of P5 in silver class.
Milner would take the hot seat for the start of the race. As the lights went out Milner settled the #4 RJN ran McLaren 570s GT4 into a lovely rhythm and pace for her first stint. With the race being the longest of the season, this was all about managing the car and the faster GT3 traffic coming through and keeping out of trouble. Hayek jumped in for his first stint and began to chip away at the pack in front, but midway through his stint he would complain of an issue with the #4 cars front right wheel. Believing to have a puncture, Hayek brought the car into the pits for an unscheduled stop. The RJN crew soon jumped into action to diagnose the issue. A good 20 minutes were lost in the pits until the issue was diagnosed as a power steering problem leaving the #4 with no steering assistance. Milner jumped back in to resume the race but after some time it was clear that the car was very difficult to drive. The team decided to pit the car early for its final pitstop and let Hayek bring the car home P6 in class.