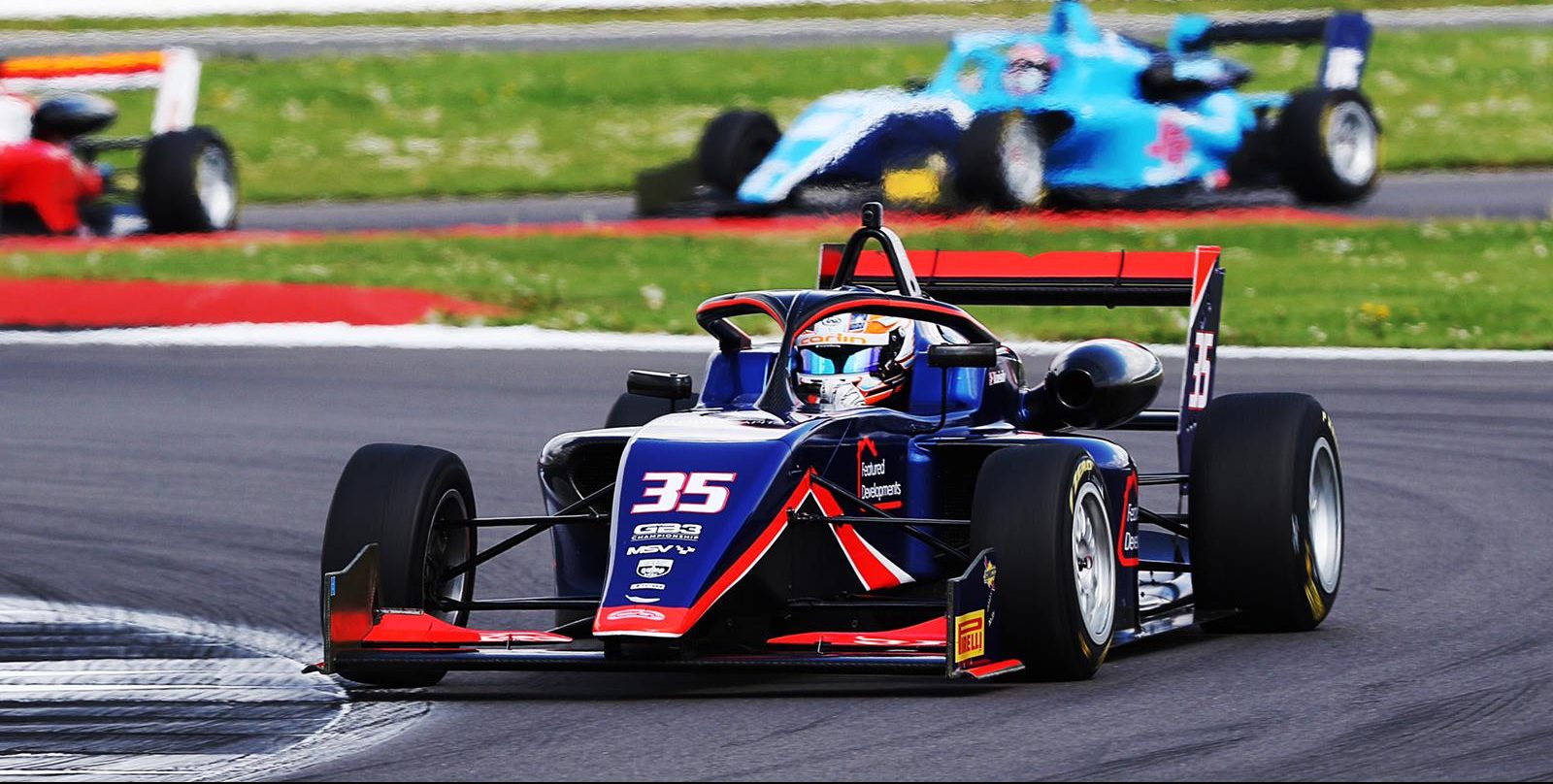 16 year old Callum Voisin had his sights set on 3 top 10 finishes at Silverstone after a incident packed opening round at Oulton Park back in April.
Qualifying would see the drivers two fastest laps during the session set the starting positions for Race 1 and Race 2, with the results of Race 2 determining a full reverse grid for Race 3. Callum managed a time that would see him line up P10 and P7 for the opening two races of the weekend – a promising start.
Race 1 saw Callum make a reasonable start but he lost out one position on the opening lap. Avoiding a few drivers making contact ahead, Callum drove a solid race to bring the car home in P11, only to see a driver ahead getting a 5 second time penalty for track limits, promoting Callum into 10th position.
Race 2 would see Callum's best starting grid position of the weekend, lining up in P7. The lights went out and it was side by side action for the opening lap. Callum made up one position by the end of the first lap and his pace looked strong. Callum chipped away to the leading pack, and in-front of him was second year driver, and team mate Roberto Faria. Callum set some blistering laps to gain onto the rear wing of Faria and on lap 7 made a great move on the Brazilian to take P5. Callum then pulled away but running out of laps could not make an impression on 4th position, and brought the Carlin prepared machine across the line in 5th place – a fantastic drive from the youngster.
Race 3 saw the ever entertaining reverse grid. Callum would line up in P11. The lights went out and Callum held position. Lap 6 came and Callum and the faster cars began to make some headway through the field promoting himself up into P8. On the final lap Callum actually set the fastest lap of the race! With the 2022 GB3 cars being extremely aero efficient it means that overtaking is very difficult and Callum crossed the line in P8 and thus hitting his target of 3 top ten results from the weekend.