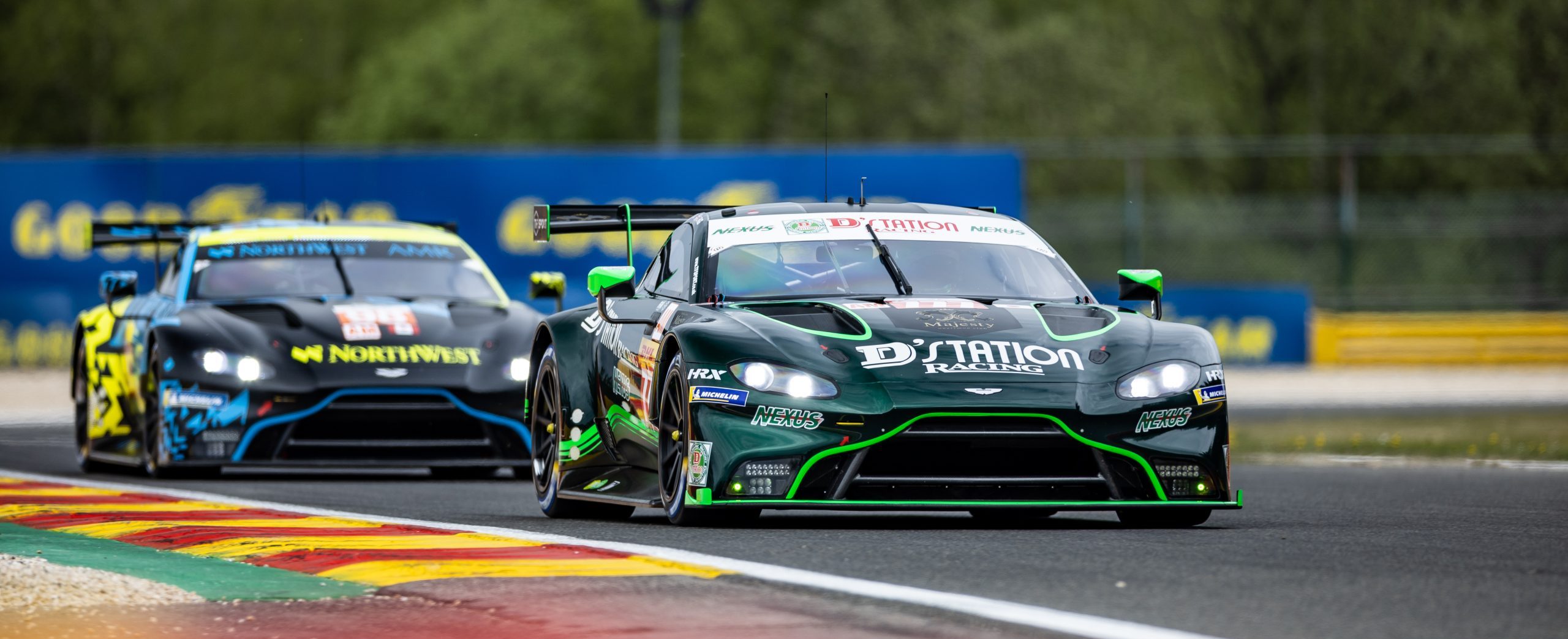 Round 2 of the World Endurance Championship took place last weekend at Spa Francorchamps where Charlie Fagg was reunited with team mates Tomonobu Fuji and Satoshi Hoshino with D'Station Racing in their stunning Aston Martin Vantage GTE AM car.
Qualifying would see the bronze rated drivers taking part. Hoshino did a fantastic job to put the #777 Vantage in P7 for the 6 hour race the following day.
Raceday would see Gold rated driver Fuji-San take the wheel. The Japanese pro did a stellar job and made his way through the field into P2 at the driver change point. Just as Hoshino got in the car a red flag was shown due to a huge impact in LMP2. During the red flag period the heavens then opened in true Spa style. The next 2 hours were the craziest ever seen in WEC racing and safety car periods and full course yellows ensued due to the treacherous weather. Fagg jumped in to finish the remainder of the race and the #777 car crossed the line in P7 after some huge moments having to drive the car on Slicks on a damp track. Fagg really drove a fantastic stint in some of the worst conditions ever seen at Spa. The total race time of 6 hours only ended up seeing 1hour and 37 minutes of green flag racing due to red flags, safety cars and full course yellow periods.
Eyes forward to the 'big one' next month at Le Mans on June 11/12 2022.