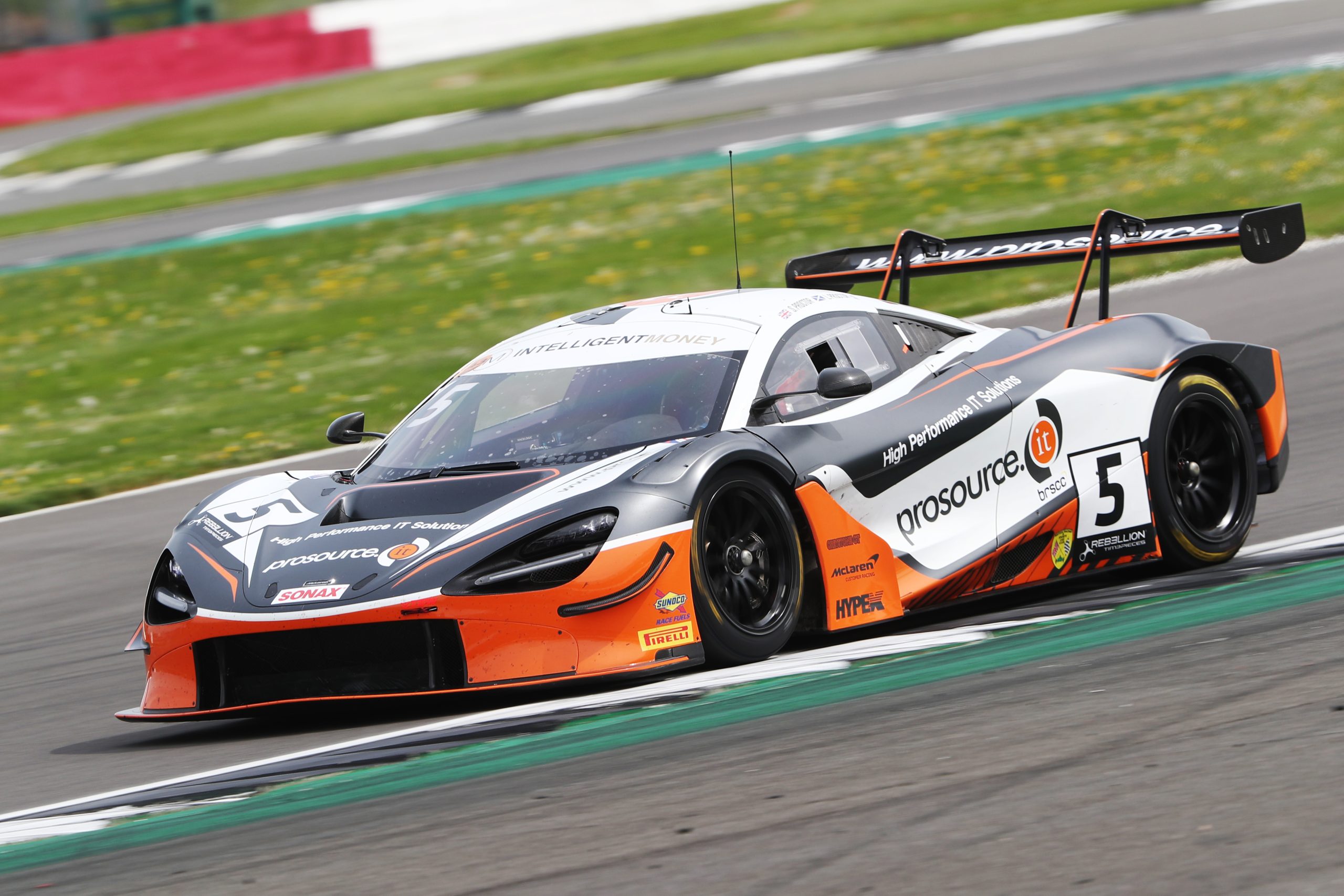 EDGE pilot Lewis Proctor made it two British GT Championship podium finishes in as many events with a deserved third-place finish in the Silver-Am class at the series' showpiece race, the Silverstone 500, on Sunday.
Aberdeen-based duo Lewis and Stewart Proctor achieved the result with a mistake-free performance aboard the team's McLaren 720S GT3 to finish eighth overall and 3rd in Silver-Am.
Starting sixth in Silver-Am and 15th overall, Stewart made instant early progress and reached the first of three mandatory driver changes fifth in class.
Son Lewis took over for his first stint at the 40-minute mark, but following a supremely quick opening set of laps, was a victim of contact as a slower GT4-class car turned in on him while being lapped.
Resultant splitter damage led to a handling imbalance that could not be rectified during the remainder of the race and affected the ultimate pace of the McLaren.
Despite this, the pair continued their relentless charge and reached the chequered flag fourth in class – a result that later became third when a rival team was penalised post-race.
The reigning Silver-Am Champions are provisionally third in the standings with two rounds of seven completed. The next round takes place at Donington Park on May 28-29.
Lewis Proctor said: "I'm happy with the race result given where we were after qualifying. I probably lost two tenths on what I could have done on my best lap on Saturday, but I was pretty pleased with my peak pace in race conditions. I had some contact lapping a GT4 car in my first stint and that caused a bit of damage to the splitter and left the handling a bit off. But to be third in Silver-Am and coming through from 15th to eighth overall in a pretty gruelling race gives me a lot of confidence that we can be even stronger at Donington next time out."