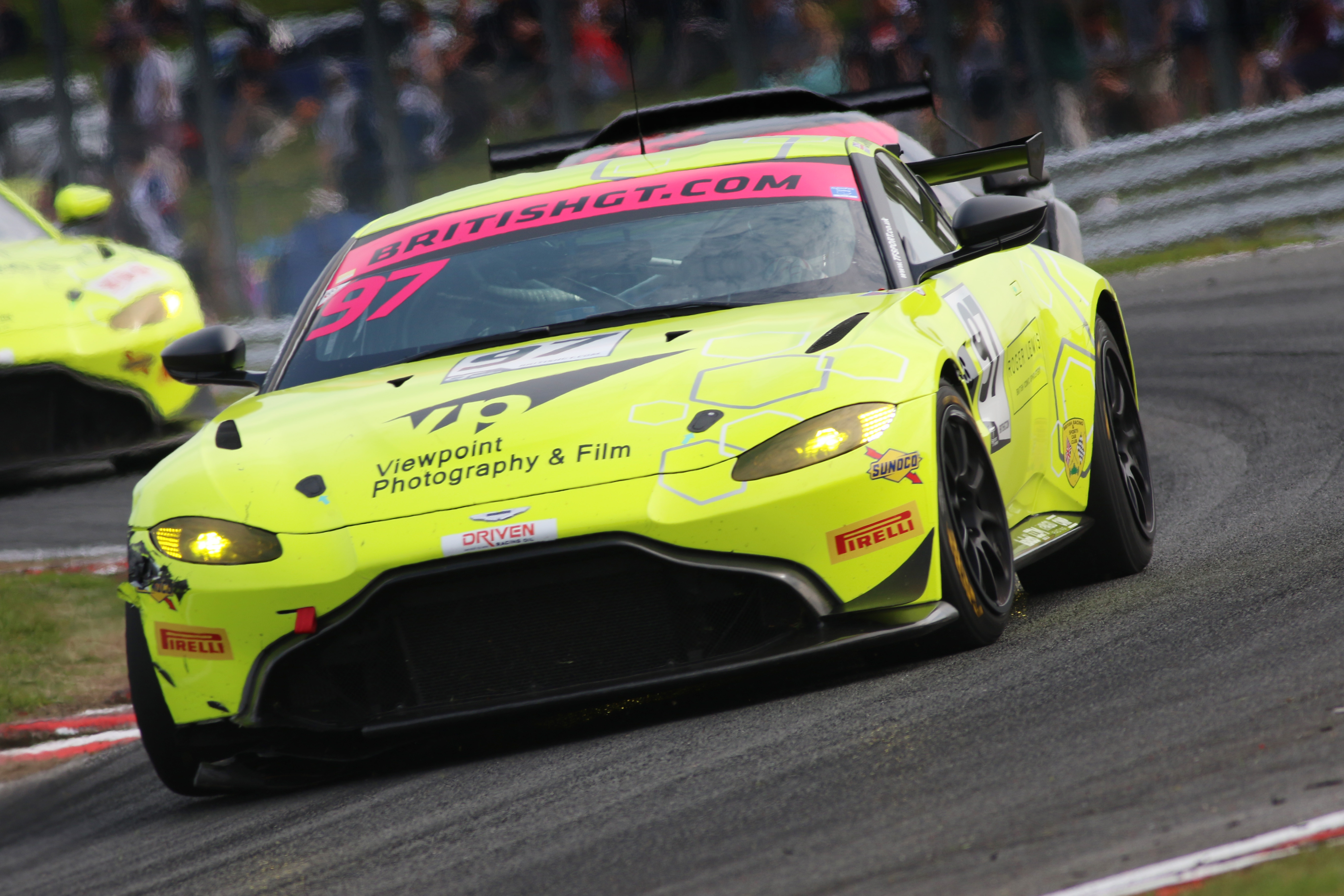 Ash Hand made a late return to racing in a last minute opportunity to join the prestigious TF Sport competing in British GT for the 2019 season. The 2015 Clio Cup UK runner up made the switch to GT racing stepping into the stunning Aston Martin Vantage GT4 car alongside 17 year old Tom Canning, with being selected onto the AMR young driver academy.
Having had very little running in the car prior to the first round, Hand knew that the weekend was to be a steep learning curve, treating each outing in the car as his pre season testing.
Qualifying saw Hand straight on the pace and the 97 car lined up 14th out of 21 GT4 cars in Hands qualifying session. Hands teammate, Tom Canning managed a team best of 5th in his qualifying session, leaving the 97 Aston Martin in good stead for the x2 60 minute races on bank holiday Monday.
Race 1 would see Hand start the race from P14. A solid start saw Hand in the mix and back to his racing ways. On lap 1 Hand progressed and passed two cars to promote his Aston Martin Vantage up into 12th, with promising race pace. As the race settled down Hand got his head down and settled into a nice rhythm. On lap 11 however Hand went for a move on rival Aston Martin driver Alex-Toth Jones and the two cars collided causing sufficient damage to both cars to end their races, a disappointing end to the opening race, but a lot learnt for the 24 year old from Coventry.
Race 2 would see Hand's team mate Tom Canning start the race from 5th. A great start saw Canning  hold his 5th place but a late lunge into turn 3 on lap two saw the 97 car collide with the Mercedes of Michael Broadhurst ending the Mercedes race and causing damage to the Aston Martin, dropping it down the order and causing a pitstop for repairs. When Hand jumped into the car for his stint the 97 Aston Martin was donning heavy battle scars and Hand limped the wounded wagon back to cross the line in 15th position with some more valuable miles under his belt.
Hand commented, "it was always going to be a tough weekend for me as I'm 8 days behind the rest of the lads in terms of testing. I think taking the positives away from the weekend, we have completed some valuable miles in the car and im feeling more positive in the car every time I jump in it. I really feel going forward we can challenge for podiums….the car is great, the team are fantastic, and Tom is rapid so we have all the ingredients to make this a great year going forward'"