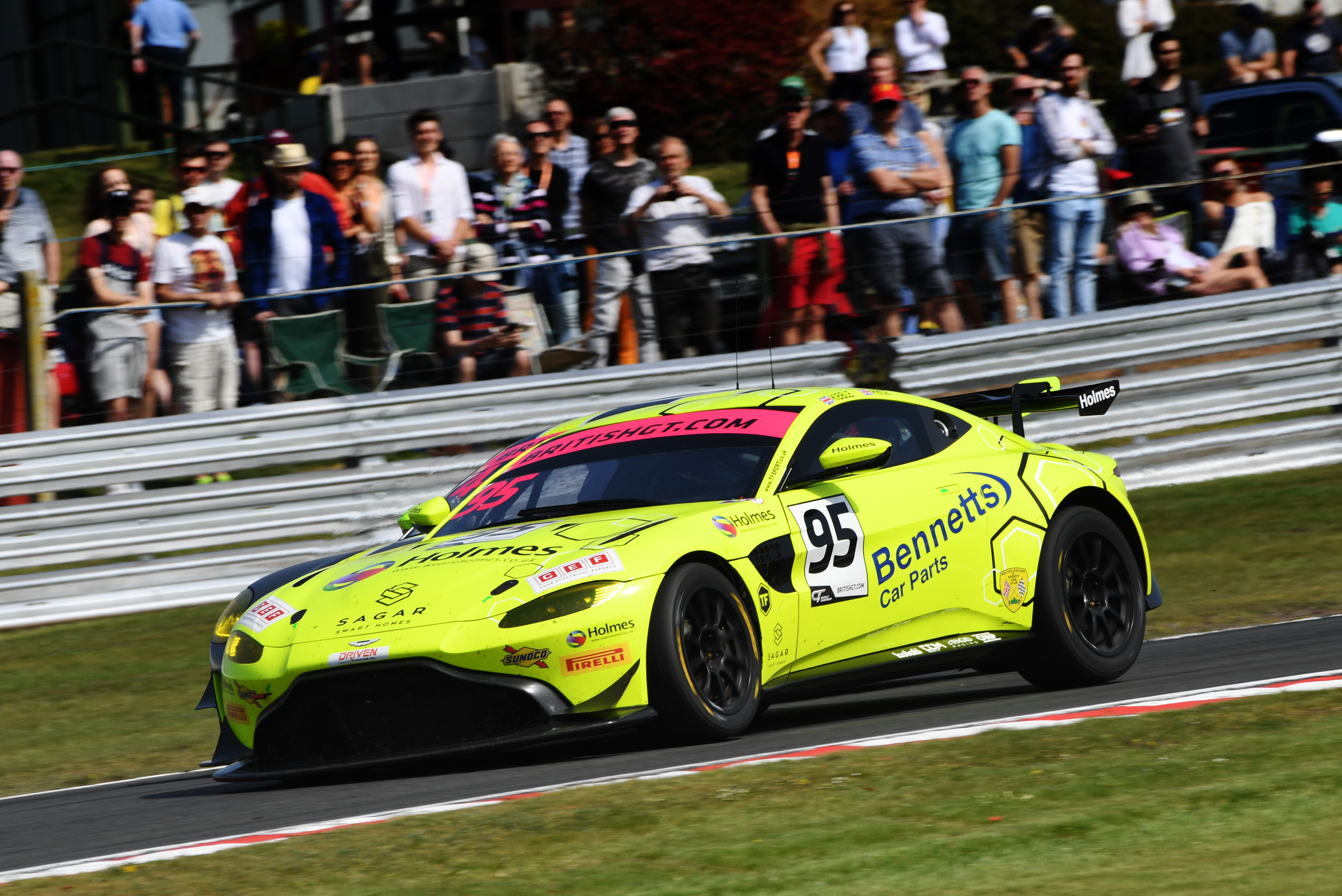 20 year old Josh Price stepped into the British GT paddock at Oulton Park full of confidence for his first GT race in his career. The former BTCC runner was under no illusion that the season opener was going to be one of the toughest race weekends of his career.
The TF Sport run #95 car of Price and team mate Patrick Kibble began the weekend in strong form, qualifying the Aston Martin Vantage P6 for race 1 and P12 for race 2. It transpired that some damage to the steering meant the #95 car would have lacked some pace during the qualifying sessions.
Kibble would start race 1 from P6 and the young charger held position fantastically thought his 30 minus stint. A great drive from the former Ginetta Jnr front runner. Handing the car over to Price, the #95 car now needed to just finish the race in the points and keep a strong consistent pace, and Price did just that, bringing the car over line in P5 – a mature, level headed drive from the 20 year old. A good solid points haul from the #95 Aston Martin V8 Vantage.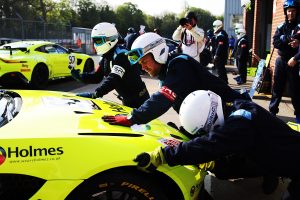 Race 2 would see Price in the hot seat for the opening stint. Getting a fantastic start, Price carved his way up to 9th position and his pace was looking strong. On lap 8 however the #42 BMW made an over exuberant move on Price making contact and ending his own race with a puncture. Price managed to then nurse the wounded Aston martin throughout the rest of his stint and handed over to his his team mate kibble at the halfway point. The #95 car was now at the back of the pack. Kibble managed to claw his way back through the pack until a safety car period on lap 24 saw Kibble make contact with another car requiring Kibble to make an additional pitstop for repairs. This was enough time in the pits to drop the #95 car down the order to 17th, and this is where Kibble would finish the race.
Price commented, "It was always going to be a tough weekend at Oulton as its historically been a bit hectic here for GT's on the season opener. A solid points haul in race 1 (and highest placed Aston Martin) made up for the incident packed race 2, which I have to say was disappointing for us, it would have been nice to get 2 points finishes. Overall it wasn't a bad weekend for us. The team have been great, and the Aston Martin V8 Vantage is a pleasure to drive and being part of the AMR Academy has really helped me through the first race weekend, so big thanks to AMR for this opportunity."