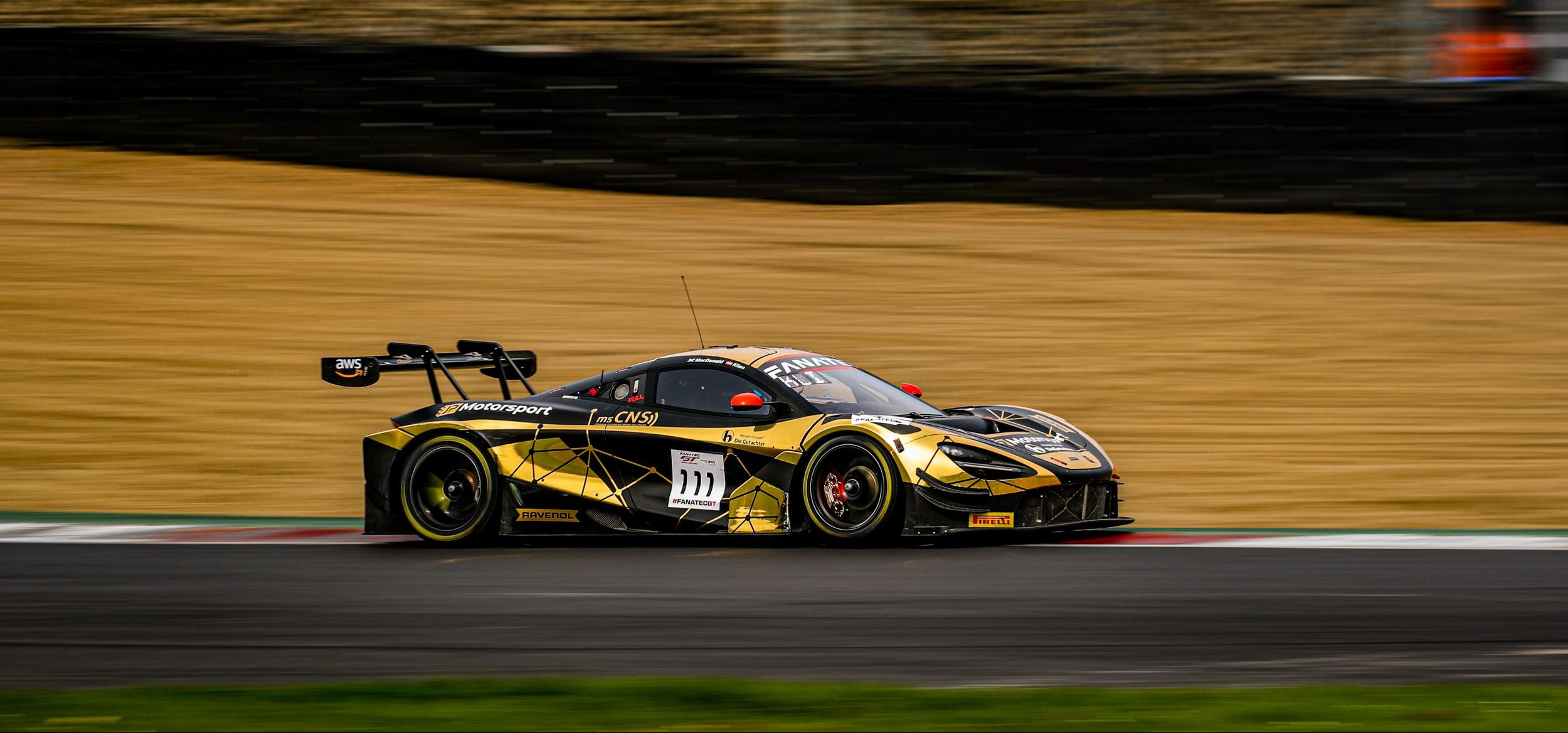 EDGE driver Dean Macdonald undertook his first outing in round 1 of the Fanatec GT World Challenge Sprint Championship last weekend at Brands Hatch with JP Motorsport in the McLaren 720s GT3 Evo alongside ex Formula One driver Christian Klien.
Qualifying took place on Saturday and Klien was in the hot seat for the first qualifying session. Klien managed to out a time good e ought for P15 – a great job considering the team not having much at all to run with the new Evo kit on the McLaren. Macdonald was in for qualifying 2 and he managed a time that would see him line up in P11 for Race 2.
Race 1 would begin with Klien behind the wheel. A solid start saw Klien drop just 1 position on the opening few laps. As the race settled it became very apparent that the narrow, fast flowing Brands Hatch GP circuit made it very hard to overtake in the large GT3 cars. When the pitstop window opened at the 30 minute stage a steady pitstop saw Macdonald drop down the order to P21. A strong stint saw Macdonald make a couple of overtakes and he brought the #111 Mclaren across the line in P19 and P13 in class.
Race 2 saw Macdonald starting. A chaotic start saw Macdonald drop down to P13. A brief safety car period saw the race get underway once again. The pitstop widow opened and MacDonald handed over to Klien. A slick pitstop and someone lap carnage saw Klien cross the line in P11 and P9 in class at the 1 hour mark.