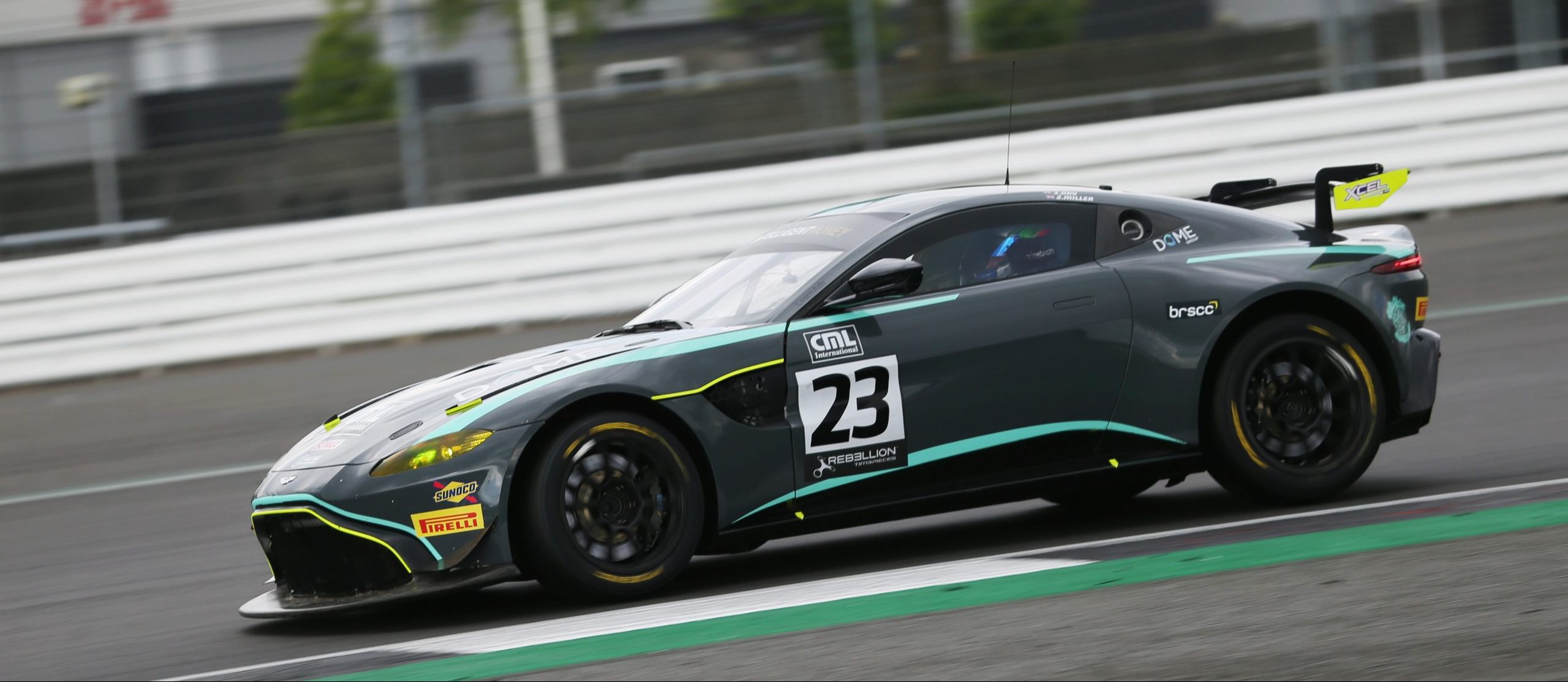 16 year old Josh Miller came into round 2 of the Intelligent Money British GT Championship in high spirits after a successful opening weekend at Oulton Park on easter weekend. Lying 3rd in the championship, Miller and his team mate Jamie Day were looking to repeat the success of the first round with his R Racing prepared Aston Martin Vantage GT4.
Qualifying would again be split into the usual 2 sessions. Miller would partake in the first session. Some stellar laps would see Miller head straight the top of the time sheets, only to have the lap disallowed due to a track limits infringement. The session ended with a superb time which set him P3. Millers teammate Jamie day would then set a time which would set the #23 Aston Martin in P6. The times were then combined to determine the starting position of P3 for the 3 hour race – a fantastic achievement for all involved.
The 3 hour race would see Miller do the opening stint. As the lights went out the usual British GT chaos ensued with the GT3 Am's spinning off in all directions. A recovering McLaren GT3 with its rear wing hanging off would mean that the leading GT4's would need to navigate around it. Miller was already up to P2 and on the tail of leading Audi. A moment of hesitation from the Audi would see Miller making light contact and spinning the Audi around. The contact then lead to a 10 second stop go penalty for the #23 car. Penalty served, Miller rejoined and began to close the gap back up to the leading pack. At the hour mark the #23 car pitted for a driver change. Unbeknown to the two drivers, the safety netting which protects the driver in any impact was trapped in the door and thus deemed the pitstop illegal once the team began to refuel the car. This then meant another 10 second stop/go penalty for the #23 car. The team would eventually bring the car home in P7 in class after a very eventful race.