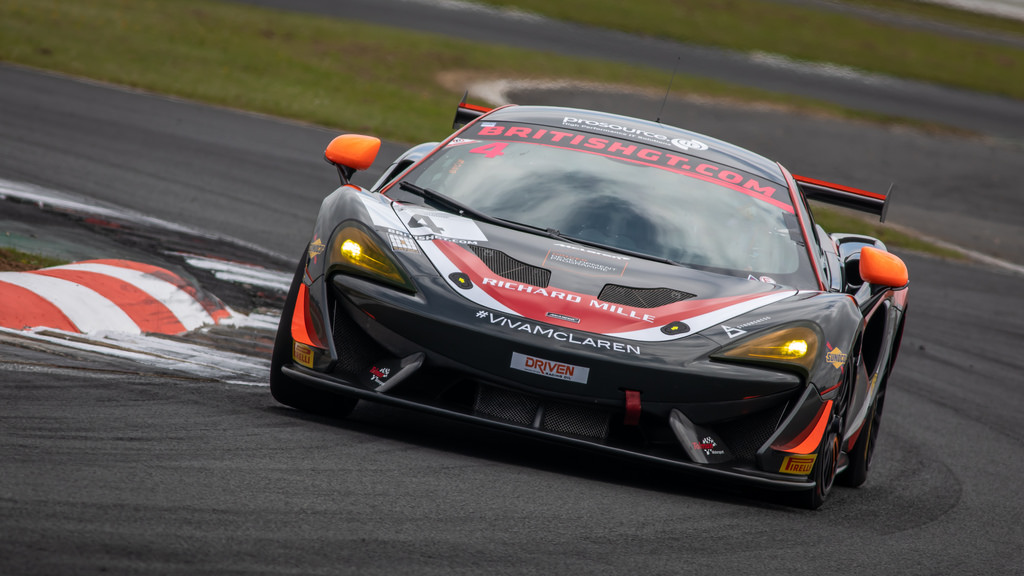 Frustration continued for McLaren Driver Development Programme driver Josh Smith and team-mate James Dorlin at the Donington Park round of the British GT when the McLaren 570S GT4 was taken out of the race whilst leading the class.
After putting the Tolman Motorsport car on the front row of the GT4 grid, Smith took control of the race with a move into Redgate to take the lead.
Over the next 45 minutes, the 20-year-old built up a comfortable gap at the front of the class, showing promising pace and setting things up for a strong finish.
Unfortunately, before he had chance to hand the car over to team-mate Dorlin the race was over; A GT3 class car collided with the McLaren through the Esses towards the end of the stint, putting the car out of the race with a broken front-left suspension.
After another disappointing non-finish Smith and Dorlin head into the next round of the championship in eighth place, while the Tolman Motorsport team retain third in the Teams' championship.
The championship heads across to Belgium for the next round as the competitors take on the iconic Spa-Francorchamps on the weekend of 20/21 July.
"The weekend was really strong on everyone's part. The team as a whole and James and I delivered throughout the whole event.
This was proven from the word go as we were on the pace straight away in Free Practice 1, this just spring boarded us into a solid qualifying and then proceeded to be dominant in the race.
Obviously a very frustrating end to another very strong and dominant performance that was looking like we were going to take our maiden victory.
However this just proves to us as a team and myself that even though we didn't get the results, what we are doing is obviously working.
So it just motivates me more to keep pushing. At the end of the day or luck will change and we will get the results we deserve.
I intend to prepare even better for Spa as I haven't had much track time round there. So the preparation before hand is going to be key.
I am so exited to get my teeth sunk into the race weekend as it is so iconic and just cant believe I have been given the opportunity to race round there.
I'm extremely exited and eager to try and extract the most from the car."