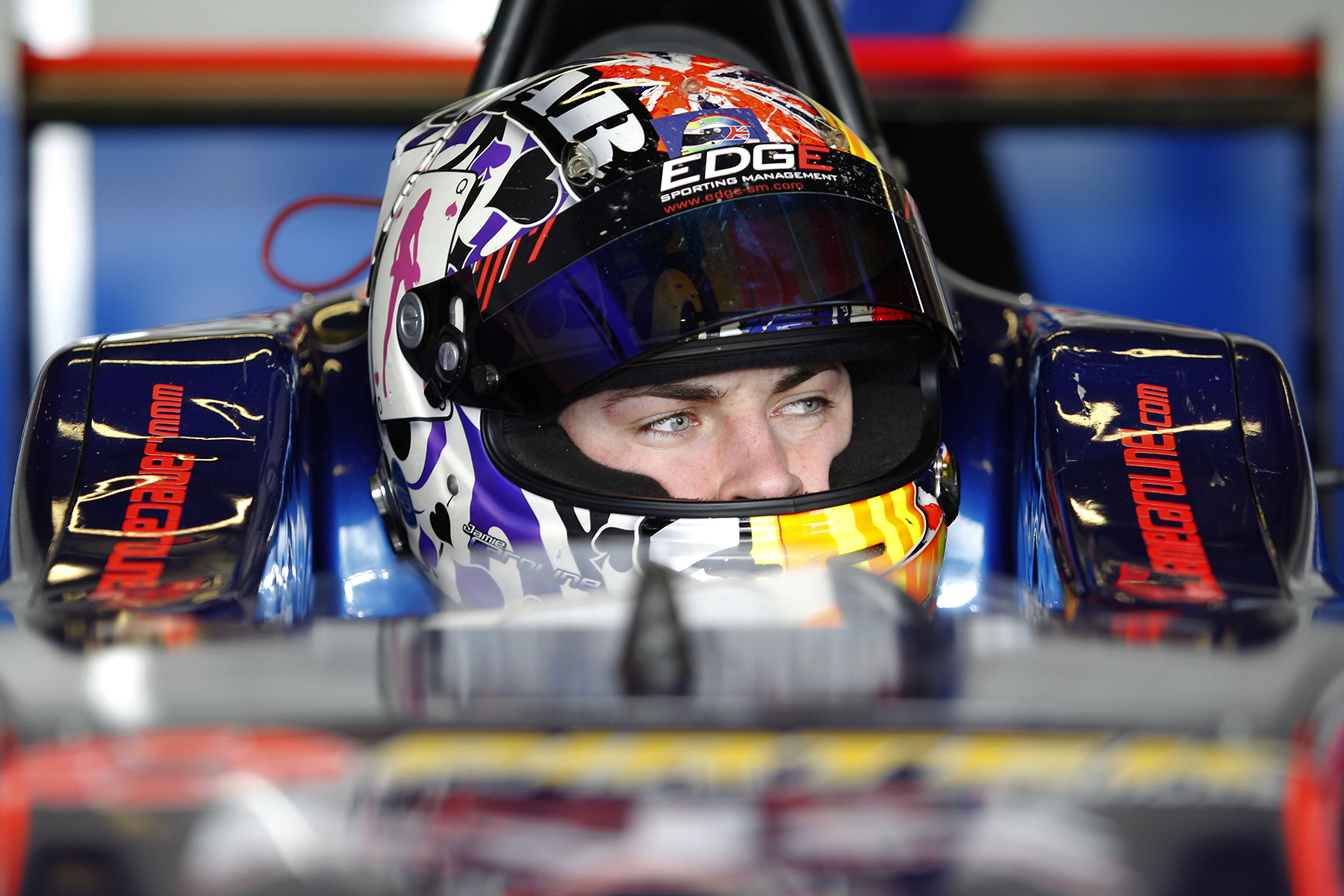 2017 British F4 Champion Jamie Caroline has today confirmed that he is moving across the pond to contest the 2018 USF2000 Championship with BN Racing.
Crowned FIA British Formula 4 champion with the most race victories and highest points tally recorded in the history of the series, surpassing that of 2015 champion Lando Norris, Jamie finds himself looking to America to further his career.
Budget constraints leave Jamie unable to take the next step on the traditional British motorsport ladder. Determined not to give up on his career he has made the bold decision to take on America, setting his sights on the Mazda Road to Indy scholarship programme.
Jamie's first outing in the USF2000 car is this weekend (9-11 March) at the season opener on the streets of St. Petersburg and without any pre-season testing under his belt, Jamie knows he has a steep learning curve ahead.
"I've always had my eye on racing in America. There seem to be more opportunities for young drivers, the competition is good, plus the whole Mazda Road to Indy scholarship is pretty exciting." Jamie explained.
"When I heard from BN Racing I was immediately interested. The team looked strong in pre-season testing and with a British team owner I'm sure I will feel right at home. It's not going to be easy racing on tracks I don't know without any testing, but I'm definitely up to the challenge and I'm not going out there to make up the numbers.
"I am of course sad to be leaving the British motorsport scene and some of my UK-based sponsors behind, but the opportunities just aren't available for me to race with a top team in the UK. This is the best career move for me and I hope to find some new sponsors to work with in the US.
"To compete in a Verizon IndyCar support series is awesome. I just want to race, it's what I'm good at and I'm not ready to give up."
"Jamie's resume speaks for itself," expressed BN Racing's Bryn Nuttall. "He has had success with multiple teams in many different series', ultimately topping the end of the year points battles in many of them. A quick study off the track and even faster on it, Jamie will be the final piece in a powerful BN Racing line-up for 2018.