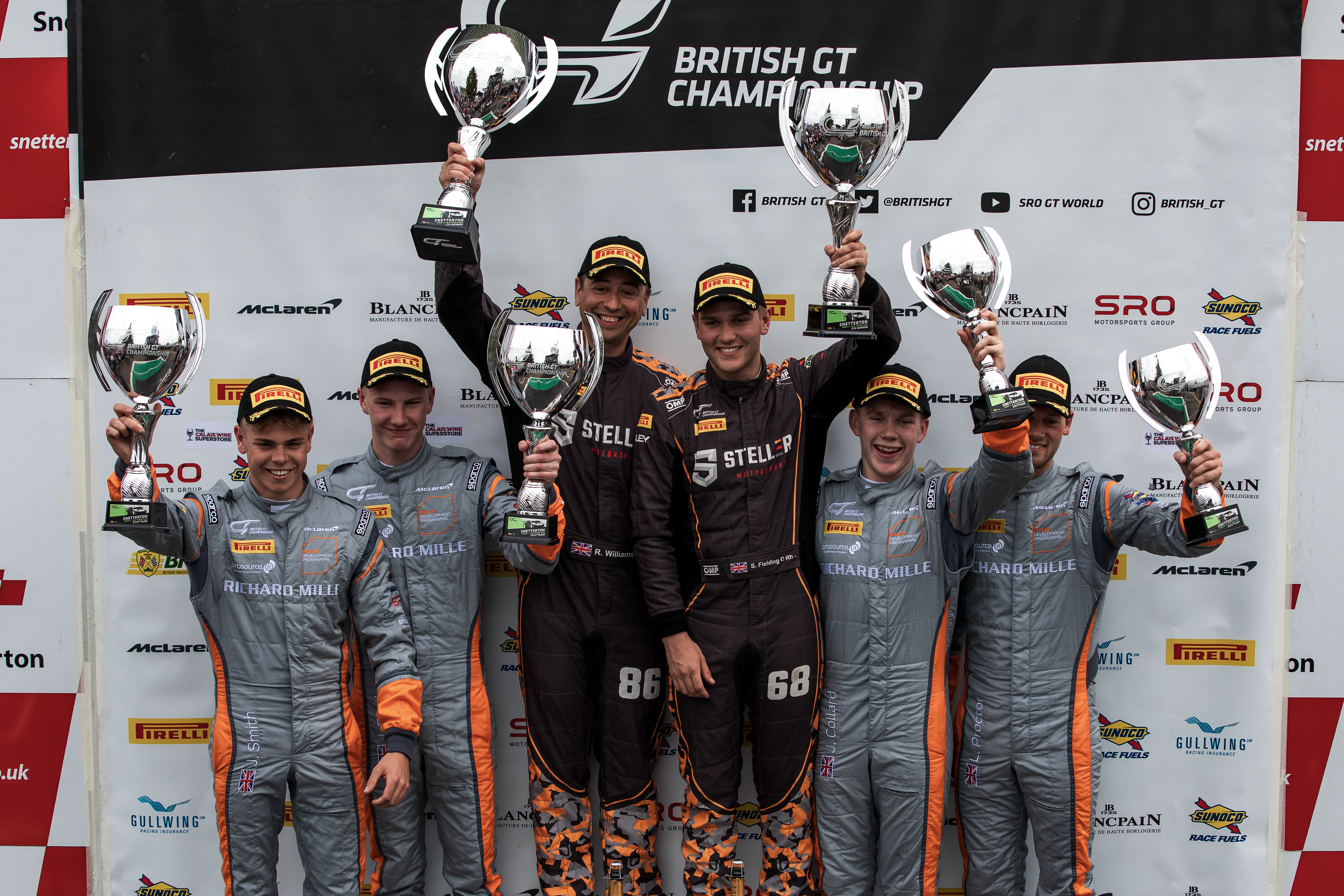 Cumbria-based Josh Smith secured his second podium finish of the 2019 British GT season as he raced to second place in the opening race of the weekend at Snetterton with teammate James Dorlin.
The McLaren Automotive Driver Development Programme pairing started the race from fifth place as Smith worked his way up to third place, before handing the Tolman Motorsport 570S GT4 over to Dorlin.
Dorlin fought hard to move up to second place by the time the chequered flag came out, giving the #4 car its second podium finish in three races.
In a similar story to the opening race weekend of the championship, the second race of the weekend saw frustration after a strong drive saw Dorlin rise through the ranks from twentieth place on the grid up to ninth place.
With Smith in the driving seat, the charge to the front continued as the 19-year-old moved up to fourth place.
Unfortunately, the #4 McLaren would be hit with a stop/go penalty, after a slow getaway from their pit stop was judged by race stewards to have blocked a GT3 car that was behind them.
The penalty dropped the duo down to ninth place and out of contention for the podium finish. Despite the result, there was strong pace throughout the weekend and another good points haul to place the duo just ten points behind the British GT Silver GT4 Class championship leaders.
Smith commented:
"Race weekends never get any easier, if anything it gets harder as everyone is constantly raising the bar
"It was easier in that I knew what to expect from the weekend and the car as I have already had my first experience of a race weekend in GT racing.
"I was over the moon to be back on the podium, with the pace in testing, and qualifying in fifth, it was really motivating as it showed we had good pace in the race.
"It's only a short period until Silverstone, but preparation has already begun to make sure any small issues have been ironed out.
"I'm looking forward to the next race weekend and getting to drive the McLaren 570S GT4 around the Grand Prix circuit. I'm hoping for another strong weekend and to be in the hunt for the podium again."
The championship resumes in two weeks time at Silverstone as competitors take on the Grand Prix circuit on 8/9 June.