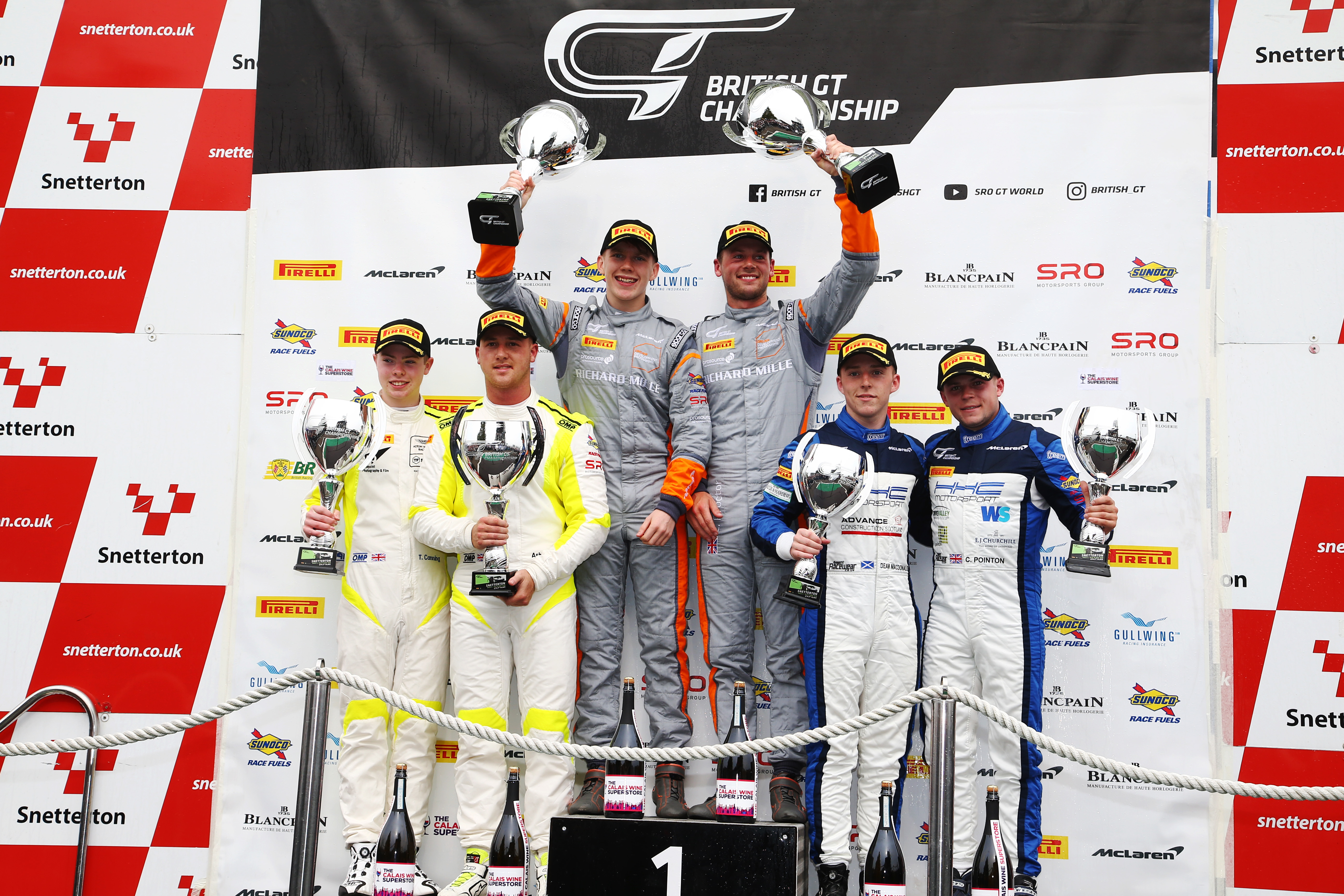 With 26 of the 36 cars participating in the British GT, it was a record-breaking GT4 entry season. Having qualified inside the top ten for both races with both cars, TF Sport were set-up for a strong weekend.
Despite losing places at the start of race one, Ash Hand became one of the fastest GT4s on track lapping almost six tenths quicker than those ahead and soon moved up to P11 in class in the #97.
After the pit-stops Tom Canning #97 and Patrick Kibble #95 lapped in formation as the duo rounded out the 2.9 mile circuit in eighth and tenth place in class. As solid points gathering from both TF Sport Aston Martins.
Grey clouds shadowed the circuit in race two and with intermittent light rain, the team remained hopeful about securing a good result. At the start, Tom Canning in the #97 started in P2 and held the lead in class, but dropped down overall slightly to P4. Fighting through the field and putting in some quick laps to stay within touching distance of the leading GT4s, Tom was able to hand the car over to Ash in a solid p4.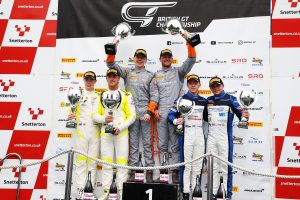 With the #57 receiving a stop-go penalty, Ash was promoted to first place in class and second in GT4 overall; and despite being overtaken by one of the Bentley's, Ash was promoted once again, after a McLaren was also handed a stop-go penalty. A last-minute shock saw the leading GT4 slowing with a puncture allowing Ash to move up to second place – in class and GT4 overall – on the penultimate lap! Such a strong result considering Ash's late arrival to the championship and lack of seat time.
Ash commented, "It's been one of those weekends, a mix of emotions. We started off really fast in practice but as we went on it seemed to take a little dip. Our qualifying could have been better with the fourteenth, but Tom did great with the P2. To be honest, overall I couldn't be happier. To be back on the podium with such little seat time in the car; the team did a great job and the Aston held its own in the end, so I'm really happy. "