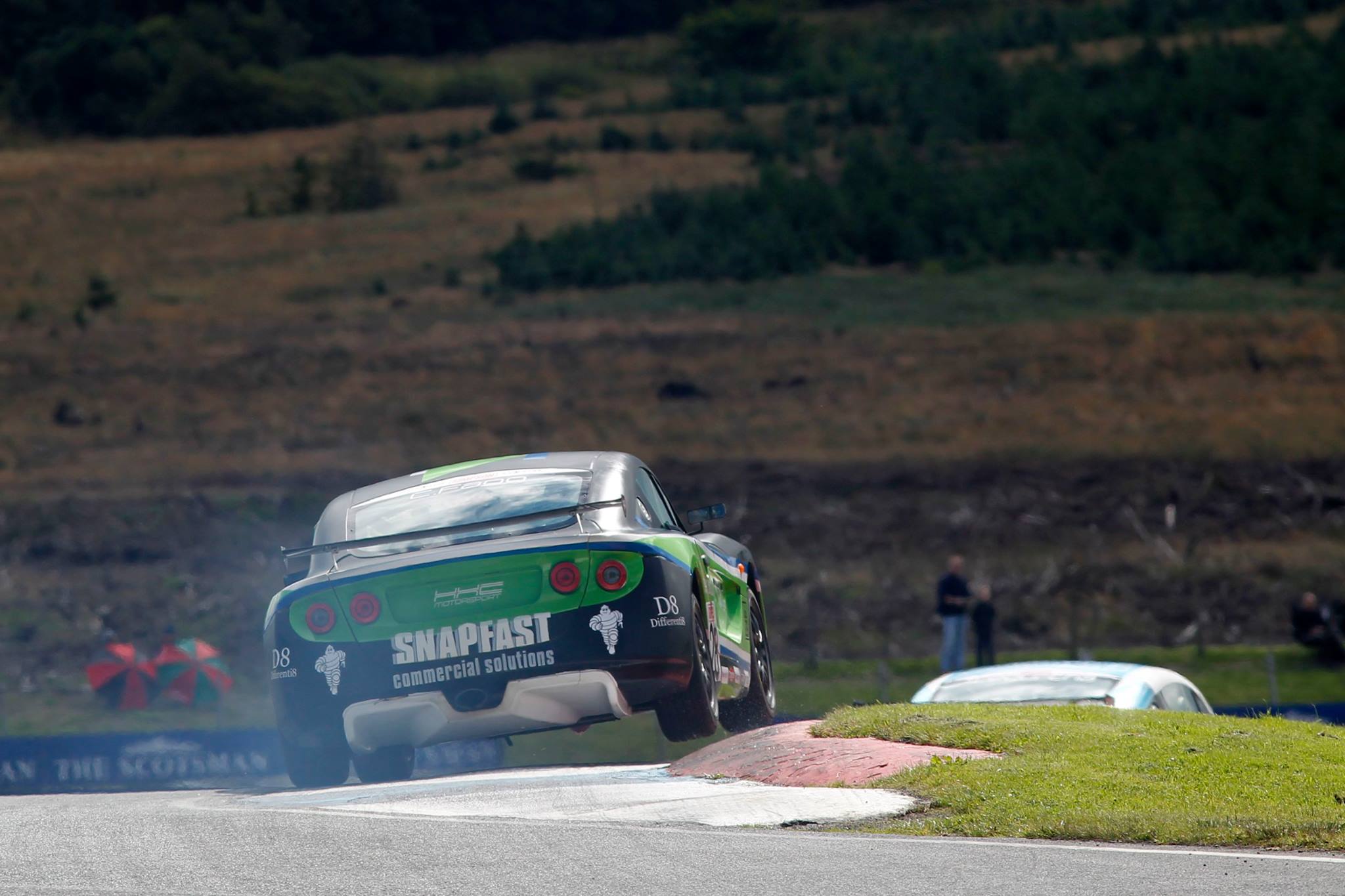 Charlie Fagg came into rounds 15, 16 & 17 of the Simpson Race Products Ginetta Junior Championship hoping to improve on his recent form from Snetterton two weeks previously.
A very cold Knockhill saw the Ginetta Junior pack head out for a rather chilly qualifying session around the 1.27 mile undulating circuit.
Charlie would put a time down that would see him start race 1 in P7, a great effort and huge improvement compared to his qualifying session at Snetterton at the race weekend prior.
Race 1 would get underway and Charlie would make a reasonable start losing out to only Dave Wooder on lap 1. As Charlie then began to try and make his way back up the field he would lose out on a further 2 places demoting him back to P10 by lap 4. The next 6 laps would see Charlie and Connor Grady in the 25 machine swap places lap by lap with some fantastic overtaking and racing taking place throughout. As Charlie passed the chequered flag he would cross the line in P9.
Race 2 would see Charlie line up in his finishing position of Race 1, in P9. The lights went out and Charlie held his own in P9 for the opening 5 laps as the pack circulated nose to tail. On lap 5 disaster struck as the amongst the carnage, Charlie was looking like he was about to make huge progress through the pack, but unfortunately got turned around by Nicosia in a racing incident. This would drop the HHC driver back down the order to P13. Never one to give up, Charlie stuck his elbows out and held his own, finishing the race in P12 after a rather chaotic final few laps.
Race 3 again would see the drivers starting from their finishing position from the race previous. Charlie would line up in P12 and made a great start as the lights went out. After 2 laps Charlie was making progress, and was now up into P10 and thus started an epic battle with Cameron Roberts which would see the pair fight it out, making their way through the field until the chequered flag. Charlie made some fantastic moves in race 3 whilst defending hard at the same time, and brought his HHC machine home in a very respectable P7.