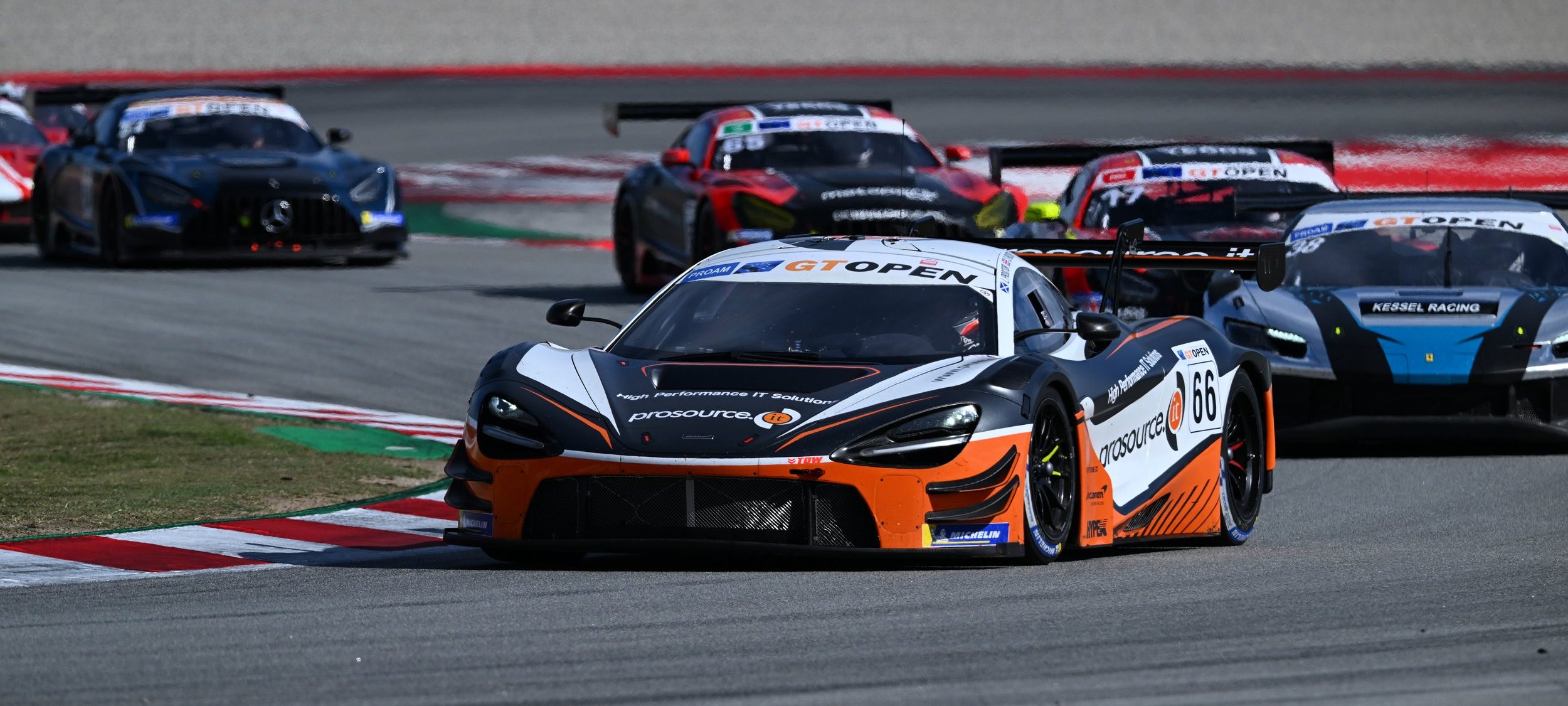 A successful test day at Spain's Circuit de Barcelona-Catalunya was the precursor to a superb weekend performance by the Aberdeen-based father and son aboard the #66 Prosource McLaren 720S GT3 Evo.
From sixth on the Pro-Am grid on Sunday, Stewart drove a consistent and error-free opening section of the race to reach the mandatory driver changes in podium contention as the appearance of the safety car midway through his stint bunched the field together.
Son Lewis took full advantage to string together a series of scintillating laptimes (including the third quickest of the race outright) and pick off a number of rivals to climb to third place – less than two seconds from the class lead – with 10 minutes remaining.
The top three were covered by less than one second when the safety car reappeared moments later. It released the field for two final laps of racing action; during which Lewis held firm and finished third.
His and Stewart's maiden Pro-Am podium was also the first for Greystone GT in the series and the best overall finish (in ninth place) for the team.
The duo were sixth in class Race One; Lewis having qualified fifth and run as high as second before contact just before the pitstop and Stewart then cementing a solid finishing spot.