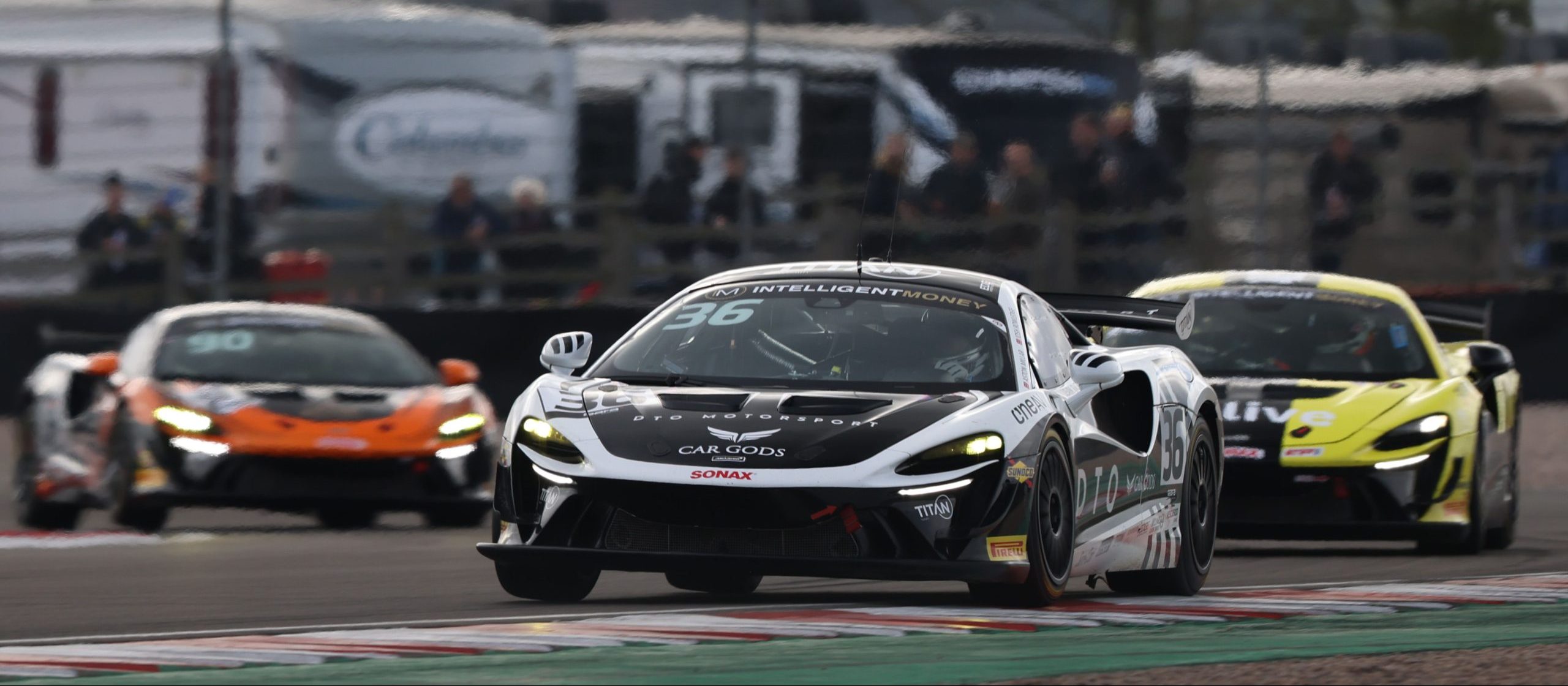 EDGE duo Aston Millar and Josh Rowledge came into the season finale at Donington Park with a mathematical chance of taking the title. The DTO Duo had to take victory so it was full attack mode from the off.
Qualifying got underway and it was an average of both drivers lap times that would see the DTO Mclaren line up on the front row of the grid in P2 – a fantastic qualifying session for both drivers.
As the 2hr race got underway it was Aston that took the hot seat. The lights went out and Aston tucked in behind fellow EDGE driver Josh Miller in the R Racing Aston Martin Vantage. The gaps began to form as the race settled and at the pitstop window, Aston boxed still in P2. As Josh took the hot seat he would emerge in P3 due to the pro/am cars serving less time in the pitstop and held position for the majority of his stint. A faultless drive from Josh saw him bring the DTO run McLaren over the line P3 overall and P2 in silver class. This result saw the duo take P5 overall in the championship and P3 in the Silver class.