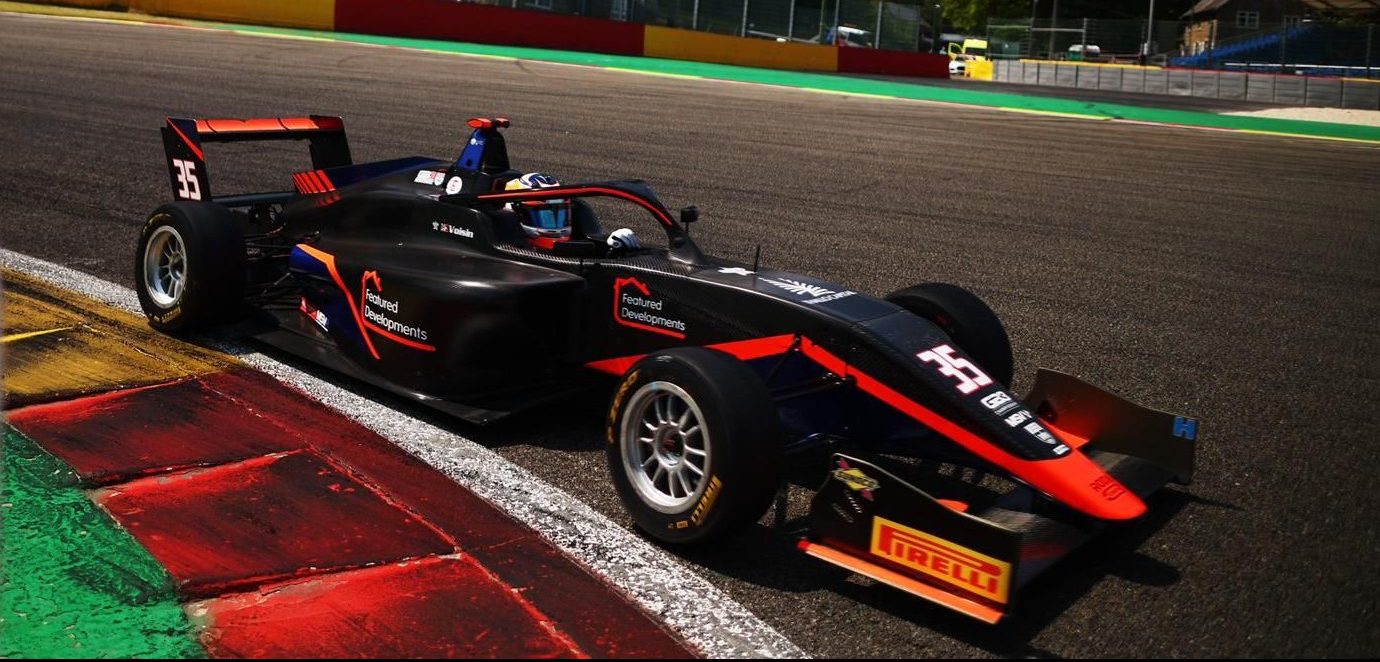 EDGE driver Callum Voisin claimed his first two pole positions of the 2023 GB3 Championship season in qualifying at Spa-Francorchamps for rounds 7, 8 & 9 of the GB-3 Championship.
The British-Swiss contender usurped long-time pace-setter McKenzy Cresswell with six minutes remaining, and set two laps faster than anyone else, thus securing pole for race two also.
Voisin's best time of 2m14.912s was seven tenths of a second faster than last year's pole position time, and 0.127s faster than Hitech Pulse-Eight's Alex Dunne, who recorded his best qualifying result of the season with second
Race 1 saw Callum get a strong start with Alex Dunne starting second on the grid behind. Defending well, Callum would soon have to surrender to the inevitable slip stream and after a couple of attempts on the approach to Les Combes, Dunne finally made a move stick around the outside on lap six. Dunne then pulled away to break the tow, and claimed victory by over a second from Voisin, who crossed the line in P2.
Voisin started on pole once again for Race 2 and Dunne second on the grid, but Dunne had to find a way past a quick starting McKenzy Cresswell who just got ahead of Dunne on lap 1. Voisin held the lead but Dunne was soon past Cresswell and repeated his race one battles with Voisin, and making the move stick at his second attempt on the run to Les Combes. While Voisin kept Dunne in his sights for a few laps, he wasn't able to get close enough to challenge for the lead, with Dunne taking the flag 1.9 seconds clear of the Rodin Carlin car after pulling away late on. Voisin's double podium means he took the championship lead from JHR's Joseph Loake.
Race 3 saw the reverse grid and Voisin would be starting at the back of the pack. A mega drive saw the fast charging Voisin making some outstanding overtakes and at the flag Voisin completed the top-10 from 25th and last on the grid – an amazing drive from the youngster! Callum sits second in the championship only 2 points behind the leader, Loake.