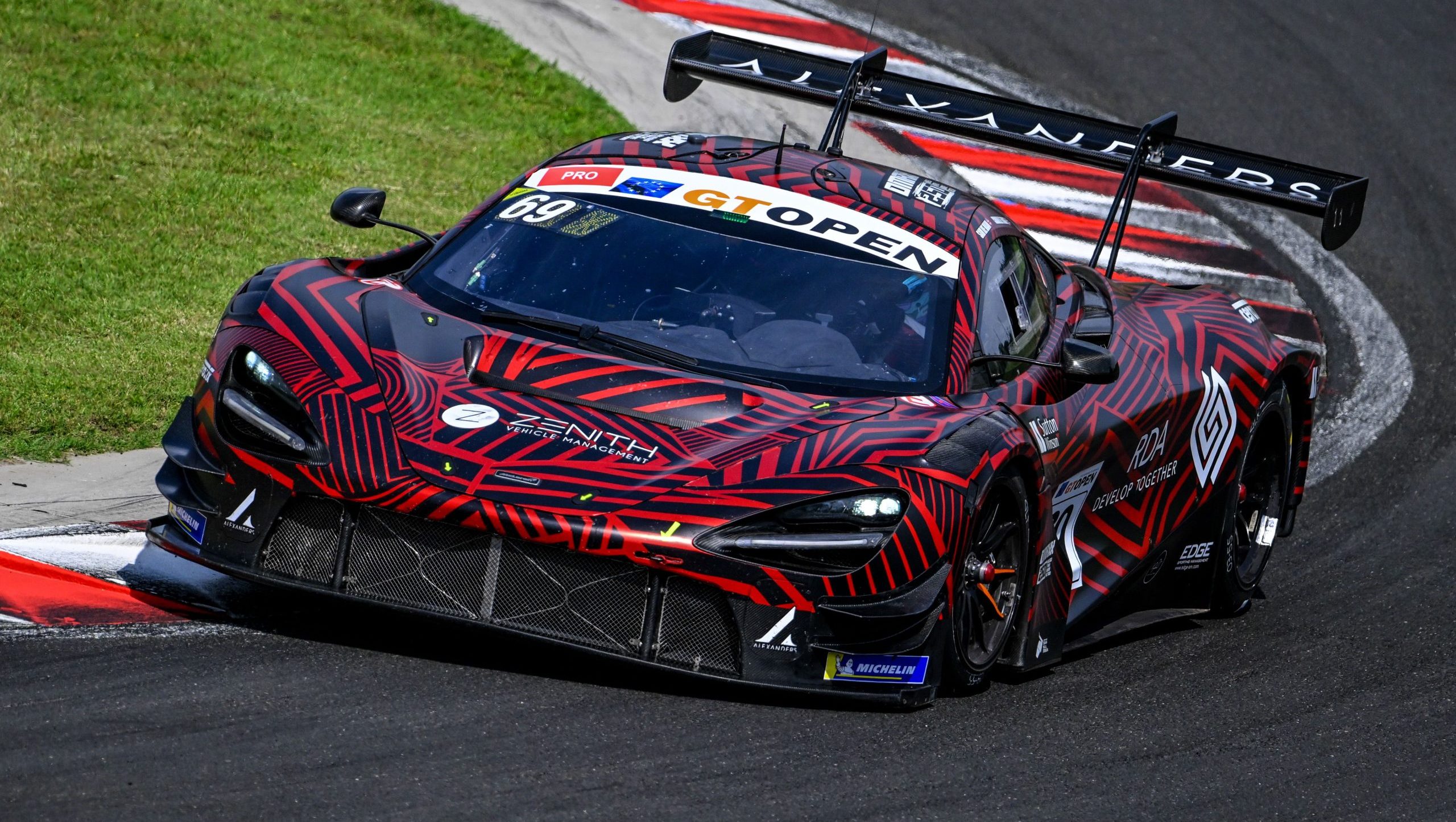 Optimum Motorsport's Red Zebra with Sam De Haan and Charlie Fagg headed to the iconic Hungaroring for Rounds 4 and 5 of the GT Open Championship.
Qualifying 1 saw De Haan take the wheel and he did a great job amongst some of the Pro's to set a time good enough for P7 in class and P12 overall.
Race 1 would see De Haan start. Sam made a strong start and made up a place down into turn 1, followed by another at the end of the first lap. As the race settled down Sam began to get into a strong rhythm and began to hunt down the pack in-front. As the pit window opened Sam was P6 in class. A faultless pitstop saw Fagg take the wheel for the final 35 minutes. Once the pitstop cycles had ended Fagg would be in P6 in class and P8 overall. Some hard charging laps saw Fagg make up a place into P5. At the latter end of the race some pitstop penalties were issued which saw Fagg promoted to P4 at the flag.
Qualifying 2 saw Charlie Fagg take the wheel – He would put a time down that would see in start on the from row in P2.
Fagg would start the second and final race of the weekend. Fagg made a steady start and dropped down to P3 at turn 1. As the race settled Fagg hunted down the lead duo. 12 laps in the leader developed an issue which promoted Fagg into P2. The pit window opened and Fagg boxed to hand over to De Haan. As De Haan came out of the pits after a cracking pitstop from the Optimum Motorsport crew, the red Zebra was in the lead by 5 seconds! As the clock ticked down the pack behind began to close the gap due to the McLaren's tyres dropping away lap by lap. On the final lap the pack behind cut the chicane to gain unfairly on the lead car of De Haan then the second place Ferrari made contact with De Haan forcing him down to 5th place. The stewards gave the Ferrari a 5 second penalty and the Red Zebra ended up P4.