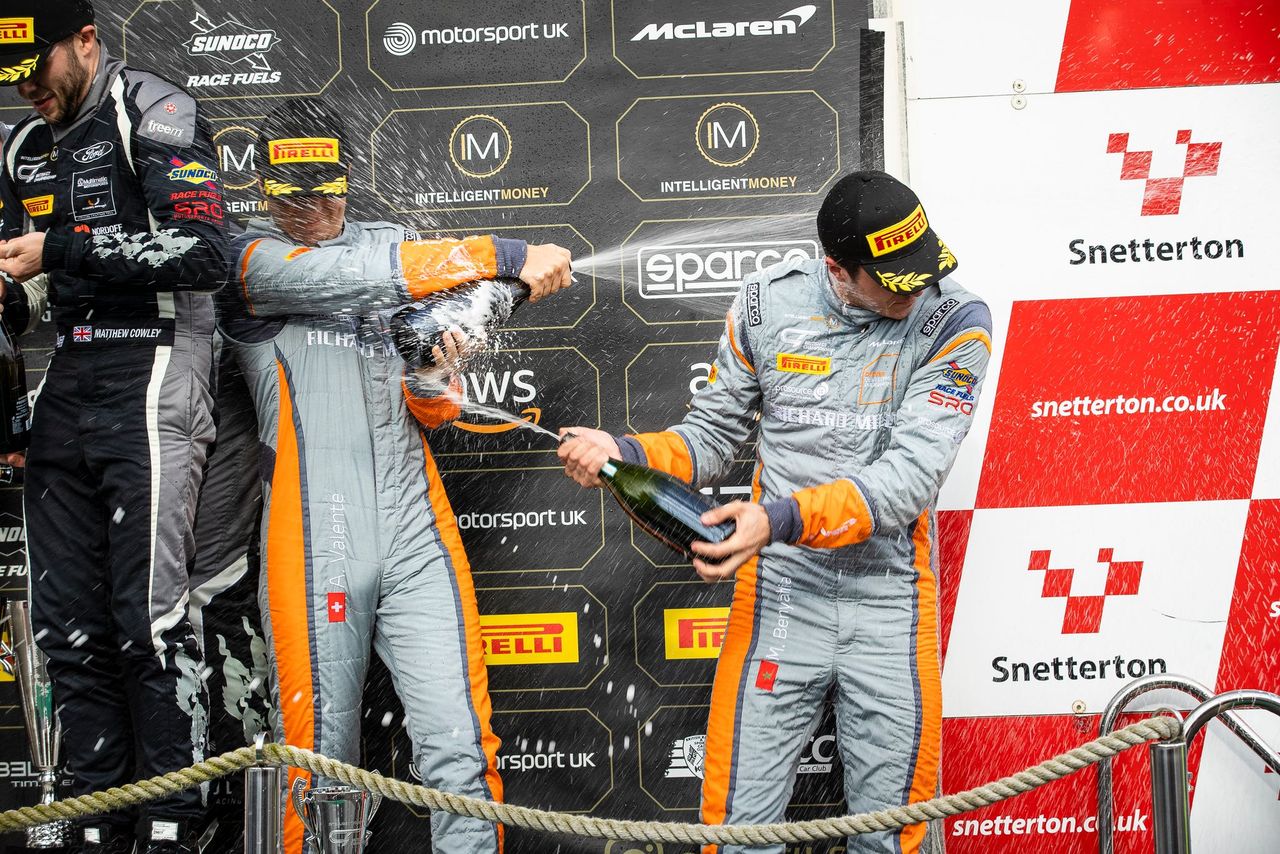 After a season of tremendous bad luck the #3 Rocket Motorsport McLaren 570s GT4 driver, Alain Valente scored his maiden podium in the 5th round of the British GT Championship at the weekend.
The young Swiss driver came into the weekend full of positivity even after a disastrous race weekend previously at Spa where he didn't even get the chance to race due to an accident on the start line.
Alain would take the wheel for the first qualifying session, and did an outstanding job taking his maiden pole position int he championship. The time that the young Swiss racer produced was nearly a second faster than anyone else in the session!
Race 1 would see Valente start. The lights went out and Valente made the perfect start. By the end of lap 2 he was over 2 seconds in the lead. A perfect stint would see Valente pull a 6 second lead until disaster struck toward the end of his stint when the #3 car was forced to pit early due to a puncture. Valente's teammate then took over the reins and bought the car home in P6. So disappointing as victory was on the cards.
Race 2 would see Valente's team-mate , Michael Benyahia start in P5. In tricky wet conditions Michael made a fantastic start and handed the #3 car over to Valente with 30 mins to go in P5. Valente had a tricky stint as the drying track made for very greasy conditions. The #3 car was on an absolute charge and the young Swiss driver would make some fantastic overtakes to drag the 570s GT4 across the line in P3 overall! A fantastic drive from both Michael and Alain to get the #3 car its maiden podium in British GT.