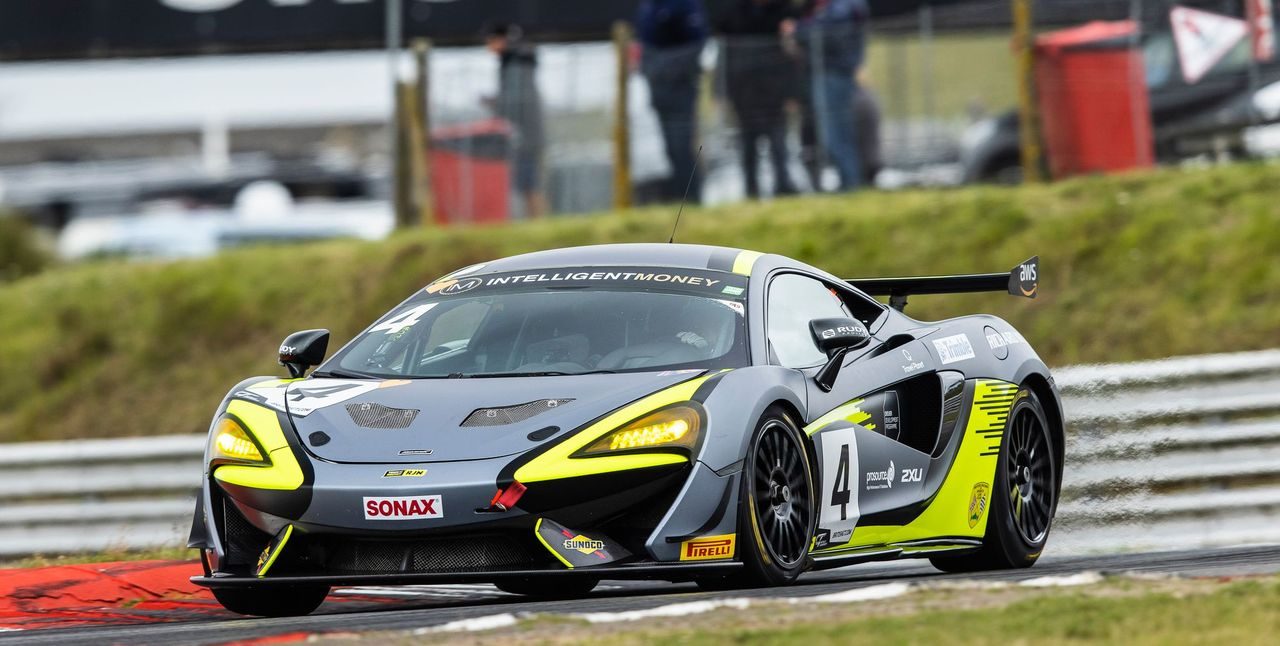 McLaren Driver Development Program teammates Harry Hayek and Katie Milner took their maiden class podium at the weekend during Race 1 of the British GT Championship at Snetterton.
Following on from a positive race weekend at Spa, the duo were keen to make progress coming into the 5th round of the championship, this time seeing a slight change in format with x2 1 hour races.
Qualifying 1 would see Milner take the wheel of the Mclaren 570s GT4 car. The 10 minute session would see Milner set a time that would put the #4 car on P6 for the start of race 1. Milner's team mate, Hayek would take the wheel for qualifying 2 and the long Ozzy would set a time good enough for P9 overall and 5th in class.
Milner would start race 1, and as the lights went out she made a clean start and made up two position on the opening lap!  A solid, consistent stint saw Milner pit at the halfway mark and hand over to Hayek. A perfectly executed pitstop saw Hayek maintain position and come back out in P4. Having fresher tyres on the #4 car, Hayek would have the confidence to push hard from the start of his stint, making a great overtake on the Mustang and sliding into P3. Toward the end of Hayek's stint, the tyre would begin to degrade and Hayek was under attack from behind. A strong defensive stint wasn't enough to hang on to the overall podium place and the #4 car crossed the line in P4 overall and P3 in Silver class.
Race 2 saw Hayek take the wheel for the first 30 minutes. Very different weather conditions to the day before would see the race declared wet. The lights went out and Hayek slipped back into P10 due the usual first lap chaos in the wet and taking avoiding action. A short safety car period to clean up the lap 1 accident would soon be over, and the racing got back underway. At the halfway mark, Milner would jump in. With the track now starting to dry it was extremely tricky to get any traction out of the wet tyres. Milner drove a fantastic stint in very changeable conditions and crossed the line P6