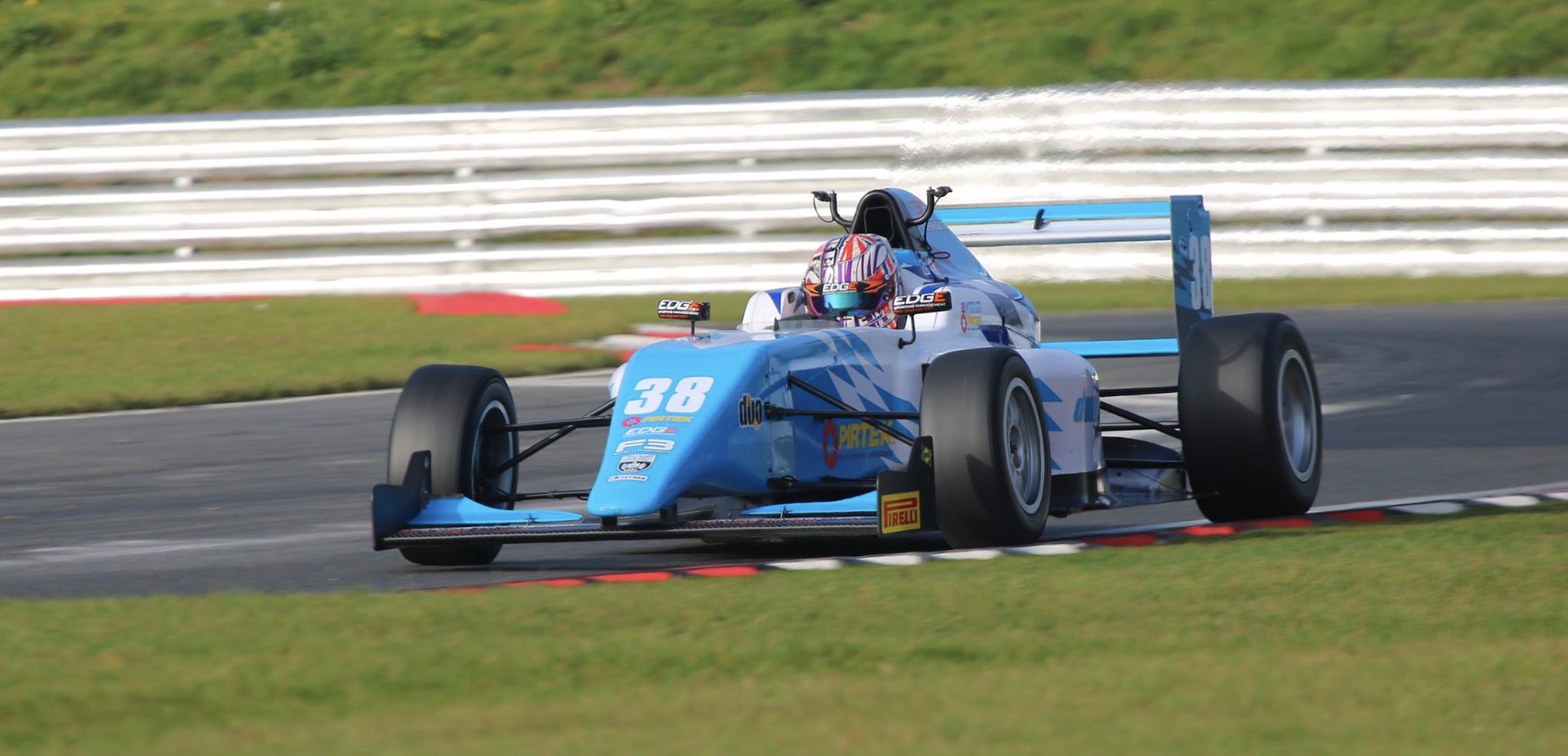 17 year old Jamie Caroline proved his talents further with an impressive performance on his BRDC British Formula 3 debut at Snetterton.
A regular podium finisher and race winner in the British F4 Championship this season, Jamie was offered an opportunity that he couldn't turn down with the Douglas Motorsport team for an assault on BRDC British F3's Autumn Trophy, which was due to be held across four races at the Norfolk circuit (29/30 October).
Having had very limited track time going into the weekend, and competing amongst many second year F3 drivers, Jamie qualified just six-tenths of a second away from pole position.
Race 1 saw Jamie stay out of trouble and crossed the line in a very respectable 8th place. He then followed that up with ninth place in race two.
A new qualifying session would take place on Sunday, which would determined the starting positions for rounds 3 and 4.
Heavy fog at the circuit on Sunday morning meant officials were forced to abandon qualifying, with the grid for race three instead being determined by championship order.
Starting from 6th on the grid as a result of the fog, Jamie made a fantastic start and tucked into 4th position off of the line. By the end of the opening lap, Jamie had worked his way into a podium position and was now up into 3rd place!
The safety car was soon called out to aid the stricken Dan Ticktum, which unfortunately meant that Jamie's assault on the lead pack was halted. As the safety car came in, Jamie was then able to hold his 3rd place all the way to the chequered flag.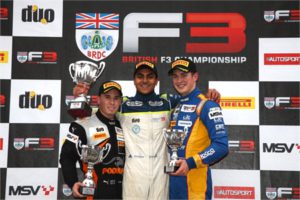 Race 4 was later cancelled due to the heavy fog descending back on the Snetterton circuit. This then meant that Jamie would take 5th place in the Championship, a fantastic result considering the lack of track time the youngster had prior to the race weekend.
"It turned out to be a really good weekend," Jamie said afterwards, "especially as I'd only sat in the car for a day going into the weekend and didn't have as much experience of the F3 car as the other drivers.
"I felt a lot more comfortable after the first two races and my start played a big part in getting onto the podium in race three. The pace in the car was good and I felt confident that we could push for the podium again in race four before it was cancelled.
"Overall though, I'm pleased with how it went and it was great to pick up a podium finish on my debut weekend."