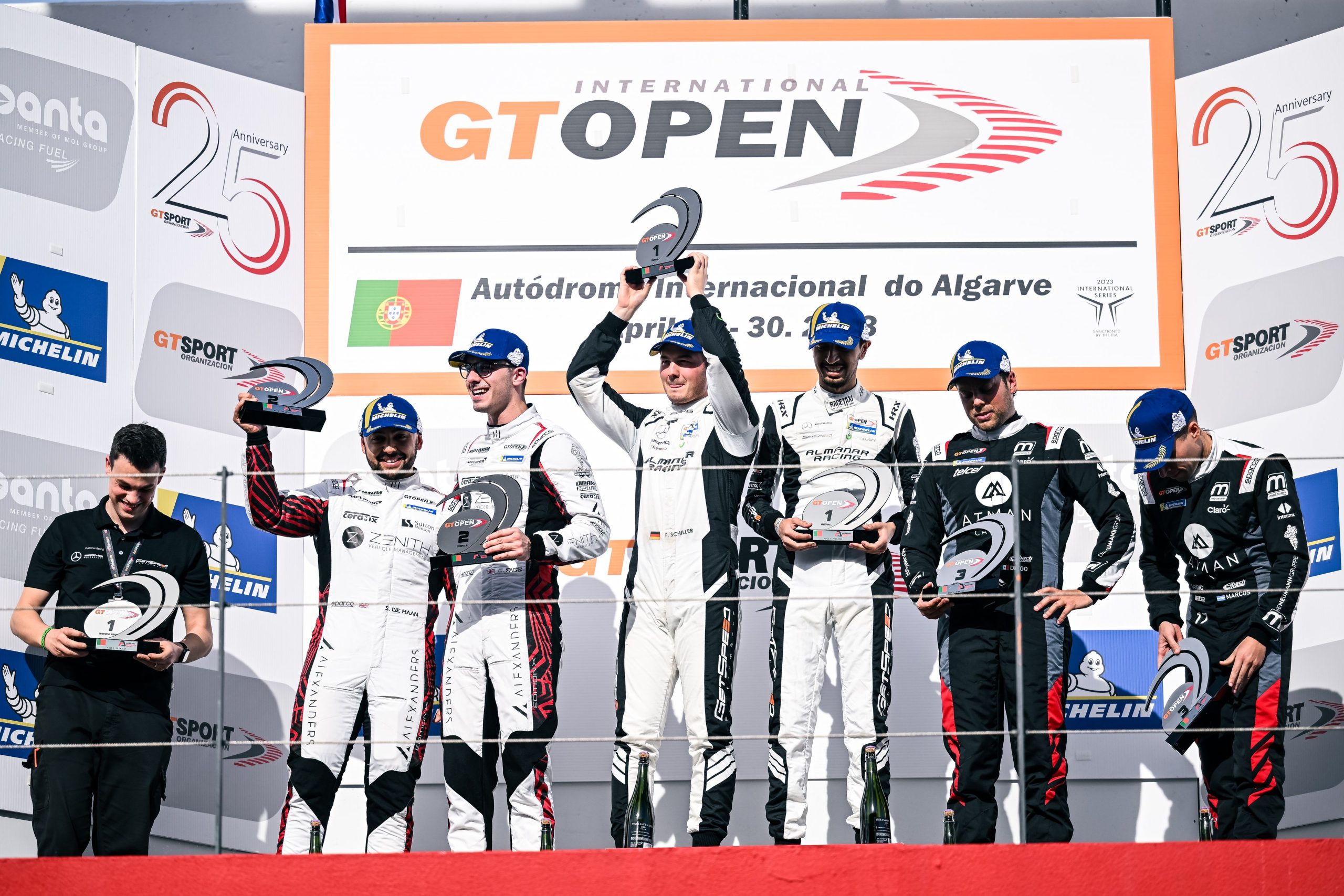 EDGE driver Sam De Haan and Charlie Fagg continued their podium streak after last weekend's second place finish in Monza, repeating the same feat in Saturday's 70-minute race, the first event of the 2023 International GT Open season. So as months go, April's been pretty successful for the EDGE duo and the 'Red Zebra' crew.
As usual, the GT Open race weekend format saw qualifying one set the grid for the first race. Sam took on the duties come Saturday morning, and although held up in traffic towards the end of the 30-minute session, placed the #69 McLaren sixth in class.
While traffic was a challenge during qualifying, it was not an issue for Sam during the race. It was a battle of the McLaren's for tenth as the 70-minute race got underway, with De Haan getting past Proctor (Lewis) in the Greystone entry as he chased down the pack ahead.
With the pit window open after 30 minutes, Sam boxed to cycle through the mandatory pitstop driver change procedure to Charlie. It was then a charge through the pack as lap after lap the Brit made up track position after re-joining the field to claim not only second in class but also overall.
Sunday's proceedings were opposite to the day prior, with Charlie taking on qualifying this time, claiming a spot on the front row just 0.285 seconds off pole. Although having lost places as the green flag dropped for race two of the weekend, he did well the steer clear of any opening lap drama.
Following on from Saturday's second place finish, come the mid-way pitstop during the race, the team served their five-second success time penalty. Sam re-joined in fifth, battling with the #99 Lionspeed Porsche for fourth which ultimately, the Optimum Motorsport crew claimed come the chequered flag.
The team go again for GT Open's next round on May 28 at Spa-Francorchamps for the series' three-hour enduro race.