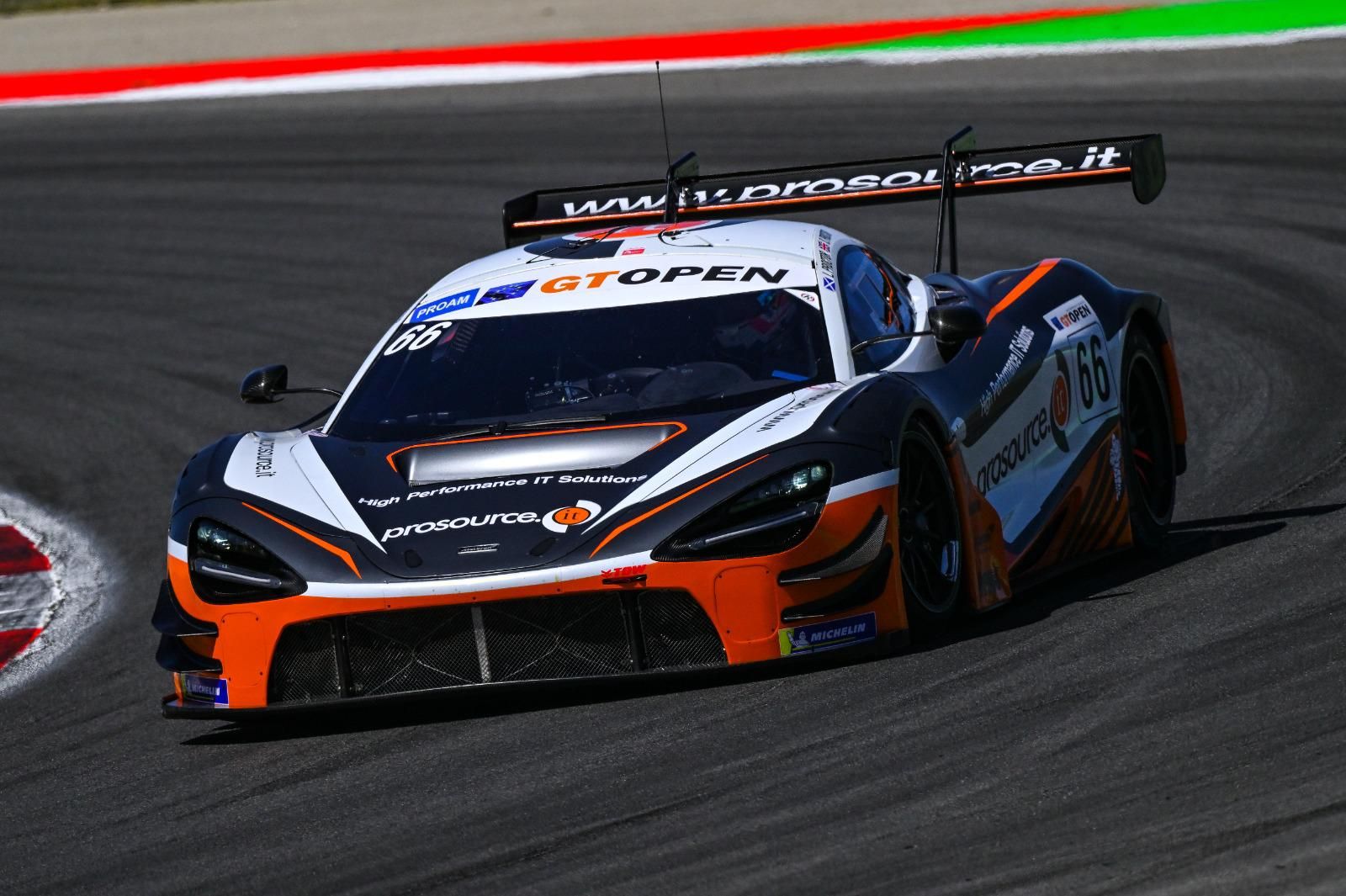 EDGE Team-mates Lewis and Stewart Proctor made their GT Open Championship debut in Portugal last weekend, in the Pro-Am category; the 2021 British GT Silver-Am champions driving the #66 Prosource-backed McLaren.
Lewis qualified a strong fifth in class on Saturday and started the 70 minute race later on that day. A solid start saw Lewis hold position throughout the chaotic opening laps. Lady luck wasn't on his side when Lewis suffered floor damage on the third lap after running over a piece of debris at turn 1. This then led to a handling issue that would last the rest of the race. Adapting his driving to cope with it, he reached the driver changes fourth in class and his father Stewart was able to complete the race in a points-scoring seventh place – a great result considering the amount of floor damage incurred on lap 3.
Stewart would part take in qualifying on Sunday morning. A solid effort saw the bronze rated driver only 2 seconds off from the front runners. After losing ground at the start on Sunday, Stewart made up several positions during his stint and Lewis continued the recovery during the second half of the race; the Aberdeen-based father-and-son pair finishing eighth in class.