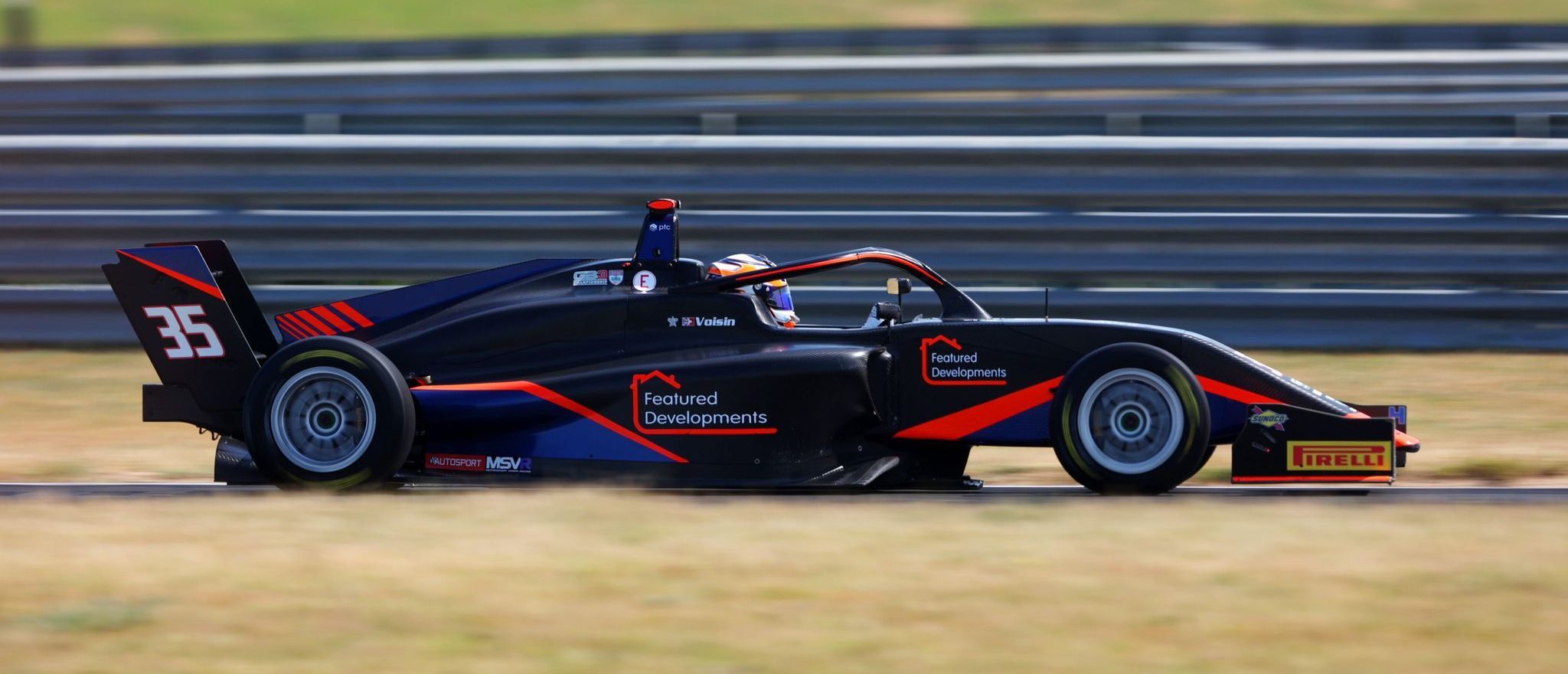 Qualifying took place on Saturday morning for Rounds 10, 11 & 12 of the GB-3 Championship where EDGE driver Callum Voisin set times good enough for P2 in Race 1 and Pole for Race 2! The latter pole position means Voisin has the most number of pole positions so far this season.
Race 1 got underway later on Saturday afternoon and Voisin made a reasonable start but James Hedly catapulted himself from 4th on the grid to take the lead at Turn 1, demoting Voisin to P3. The race settled and Voisin cling onto the back of P2 Matthew Rees for the entirety of the race, whilst keeping Alex Dunne behind. As the flag came out Voisin would take the podium and P3.
Race 2 would see Voisin line up in pole position. A good start saw the youngster hold the lead into Turn 1. Kucharczyk would lock himself to the rear wing of Voisin and he began to make some pretty outlandish moves on Voisin. Unfortunately impatience and lack of experience would see the young Polish driver make an error forcing Voisin to retire and DNF from the race lead. Kucharczyk would latterly be disqualified from the race.
Race 3 would see the reverse grid race. Voisin would start at the rear of the pack and made a strong start to gain several positions on lap 1. By lap 8 Voisin was up into P12. On lap 10 Voisin pulled off an outrageous move around the outside of Alex Dunne to move into P11. As the flag came out Voisin crossed the line in P11 and holds onto P2 in the Championship at the mid season break.