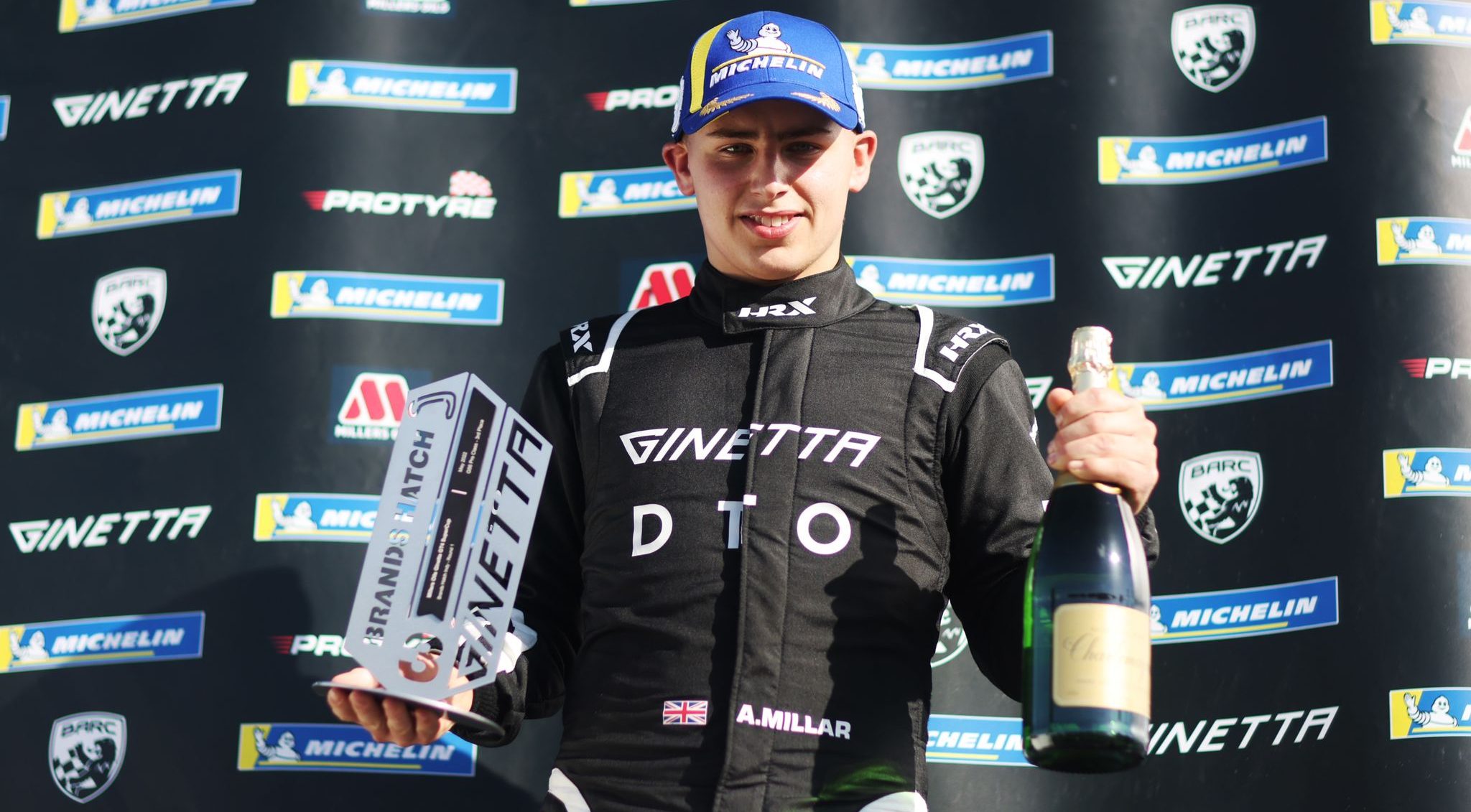 A fantastic start for EDGE driver Aston Millar in the 2022 Ginetta GT4 Supercup at Brands Hatch last weekend as the 17 year old scored 3 podiums in his very first senior car race weekend.
Millar, last years Ginetta Junior Champion set a time that would see him line up in 5th place for race 1.
The DTO Motorsport squad, also new to the championship were hoping for 3 top 5 finishes across the weekend.
Race 1 would see Millar get off the line well and settled into the hunt for 4th place. An issue with two competitors ahead would gift Aston P3 and as the flag fell, he took his first podium of the weekend.
Lining up P3 for race 2, Millar would make a good getaway and slotted in holding position in P3 after the opening lap. Putting pressure on P2 driver Reece Somerfield, Millar finally got passed on lap 12. Millar would then hold position and bring the DTO prepared machine across the line in P2!
Race 3 would televised live on ITV and would see a partially reversed grid. Millar would line up P5 for the final race of the day. As the drizzle fell it would prove to be a greasy track, making conditions tricky. A good start would see Millar hold P5. Two laps later Millar was up into P4 and looked fast. Battling with Josh Rattican for the bulk of the race, the pair exchanged positions having some fantastic battles in the changing conditions. Millar would cross the line in P3 making a hat trick of podiums in his debut race weekend in the Ginetta GT4 Supercup Championship.