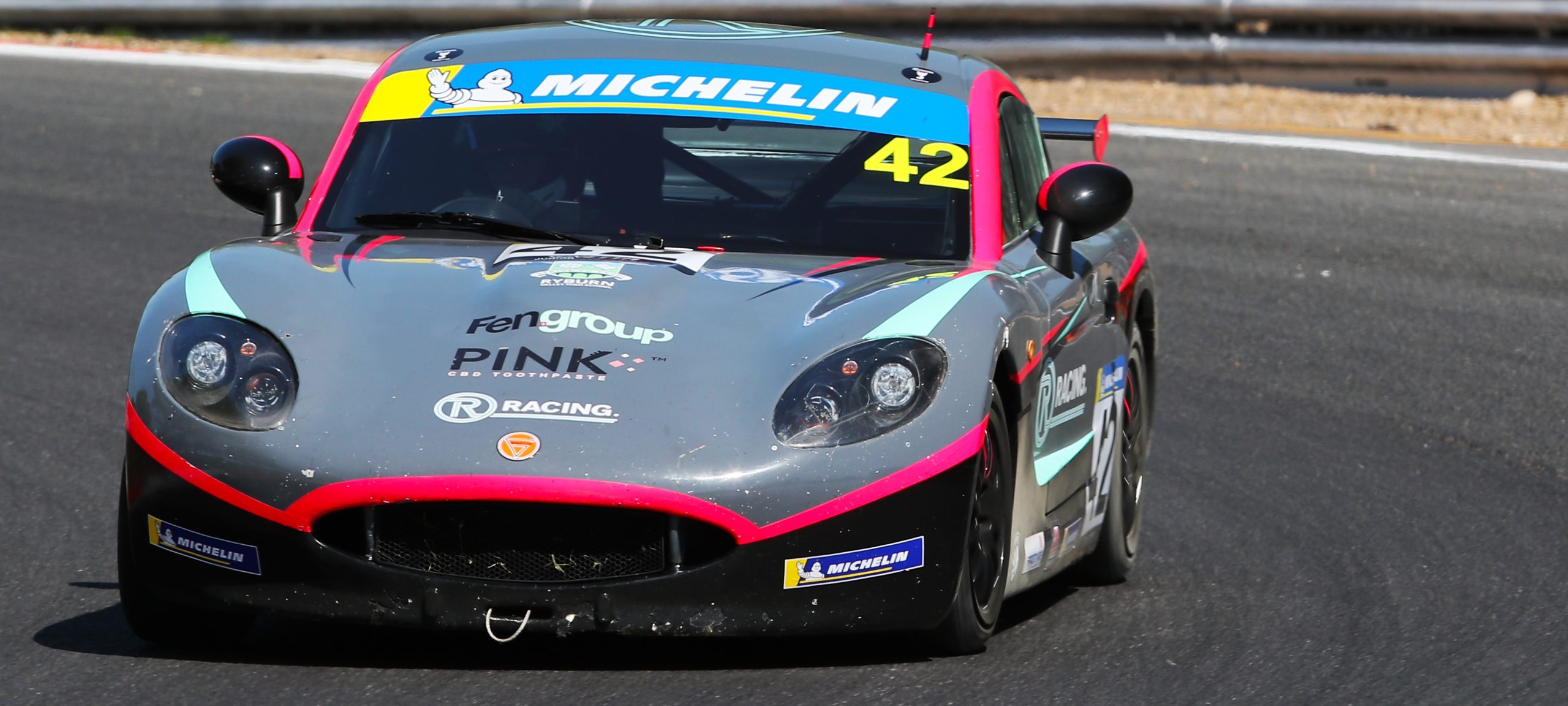 15 year old Luca Hopkinson scored his maiden rookie podium last weekend at the second round of the Ginetta Junior Championship at Brands Hatch.
Qualifying would see Hopkinson set a time which would line him up P18 (p9 in the rookies) for race 1 and P17 (p8 in the rookies) for race 2.
Race 1 would see Luca drop down the order after lap 1 due to the usual Jnr chaos that occurs on lap 1. A scrappy race would see Luca claw his way back up to P17.
Race 2 would see Luca start in P18. A reasonable start saw Luca make up 1 position on the opening lap. Some hard racing with elbows out then saw Luca begin to make some big steps forward and the 15 year old wold cross the line in a fantastic P13 and P3 in the rookies earning the youngster his first ever podium in car racing!
Race 3 saw Luca start from P13. A greasy track would make driving conditions tricky and at the start the usual carnage ensued. This would see Luca drop down the order to P18 after lap 1. As the race settled down Luca began to make his way forward and crossed the line in P16 as the chequered flag fell.