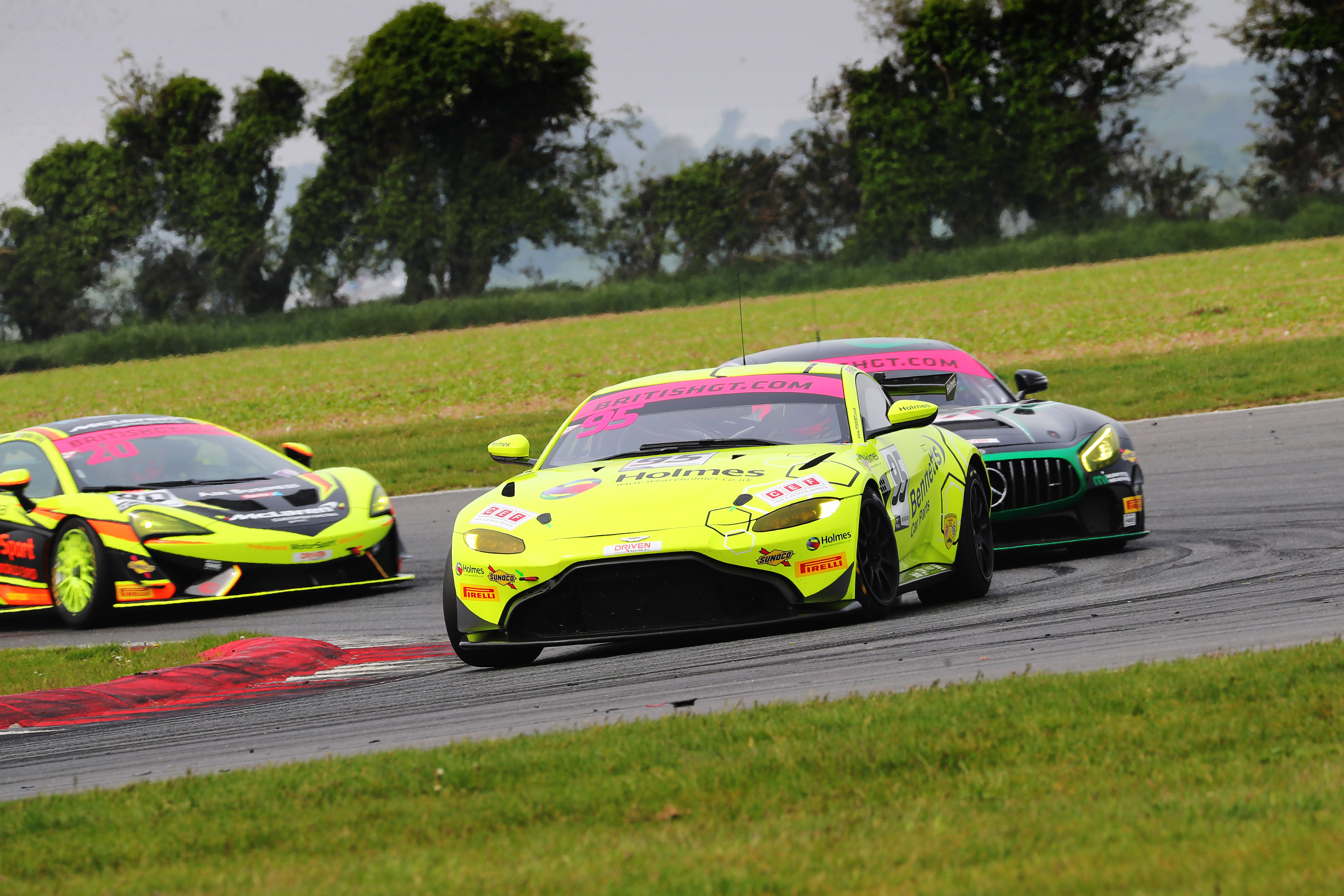 With 26 of the 36 cars participating in the British GT, it was a record-breaking GT4 entry season. Having qualified inside the top ten for both races with both cars, TF Sport were set-up for a strong weekend in the Aston Martin V8 Vantage GT4. Josh Price would have an outstanding qualifying session putting a time in that would see him start from P3.
Race 1 would see Price start from 3rd, and as the lights went out he got a great run on the front row but as they headed into turn 1, the 95 Aston Martin would get a huge hit from the rear by one of the Tolman Mclaren's. The impact was so hard that it damaged the rear of Prices car so much that he would slip down the order to P9. At the pitstop Price's team mate Patrick Kibble jumped in and nursed the wounded 95 car home in P10.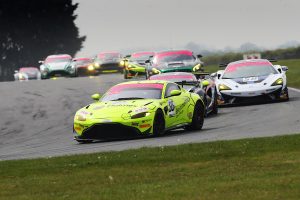 Race 2 would see Price's teammate Kibble start the race, and as race 1, received damage on the opening laps. From then on it was a case of damage limitation and Price brought the wounded 95 car home inside the top 10.