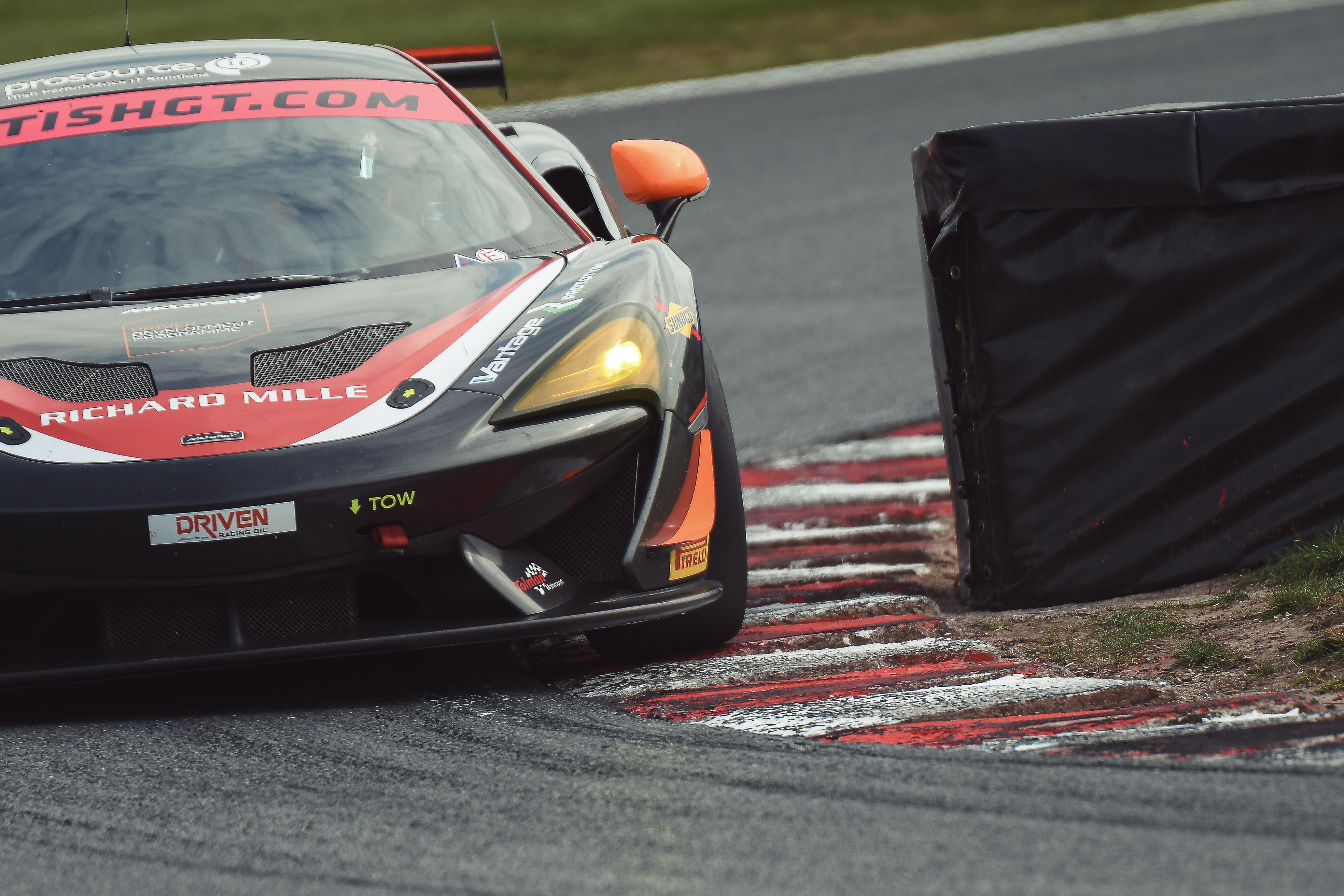 In his first outing since winning the 2018 Formula Ford Festival, Josh Smith narrowly missed out on victory on his debut in the 2019 British GT Championship opening race at Oulton Park.
The 19-year-old was racing with Toleman Motorsport in his first race on the McLaren Automotive Driver Development Programme, driving the McLaren 570S GT4 alongside James Dorlin.
A day of running through setups and system checks greeted the team on Easter Friday testing before further practice and qualifying on Saturday saw the duo qualify ninth in class.
Dorlin started the first race of the weekend on Easter Monday, making a lightning start to take the #4 McLaren into the class lead in the opening stages of the race.
After being pushed wide Dorlin slid back down to seventh place before handing over to Smith for the second half of the race which saw him exit the pitlane side-by-side with the class-leading HHC Motorsport McLaren.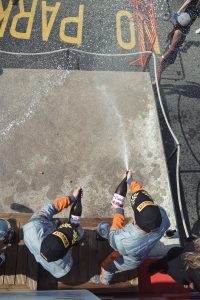 Smith would hold on to the end of the race to secure a podium finish on his race debut, taking the chequered flag in second place in the GT4 class.
"Given that we started ninth, a podium result makes this a great start to the 2019 season. The McLaren 570S GT4 felt incredible throughout both races and, with more time in the car, things can only get better,"  said Smith.
Race 2
The second race of the weekend would see Smith take the driving seat for the start as he started from tenth in class on the grid.
An impressive start saw the #4 McLaren pass three drivers, moving up to seventh place in the early stages of the race. On track incidents ahead would see Smith move up to fifth place before a safety car period.
On the restart, Smith moved up to fourth place before handing the car over to Dorlin for the second part of the race.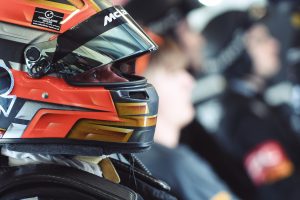 Unfortunately, another safety car period saw the team drop out of contention for a podium finish before a drive-through penalty dropped them down to fourteenth place.
Smith and Dorlin head to the second round of the British GT Championship at Snetterton on 18-19 May in fifth place in the GT4 Silver Drivers' Championship.