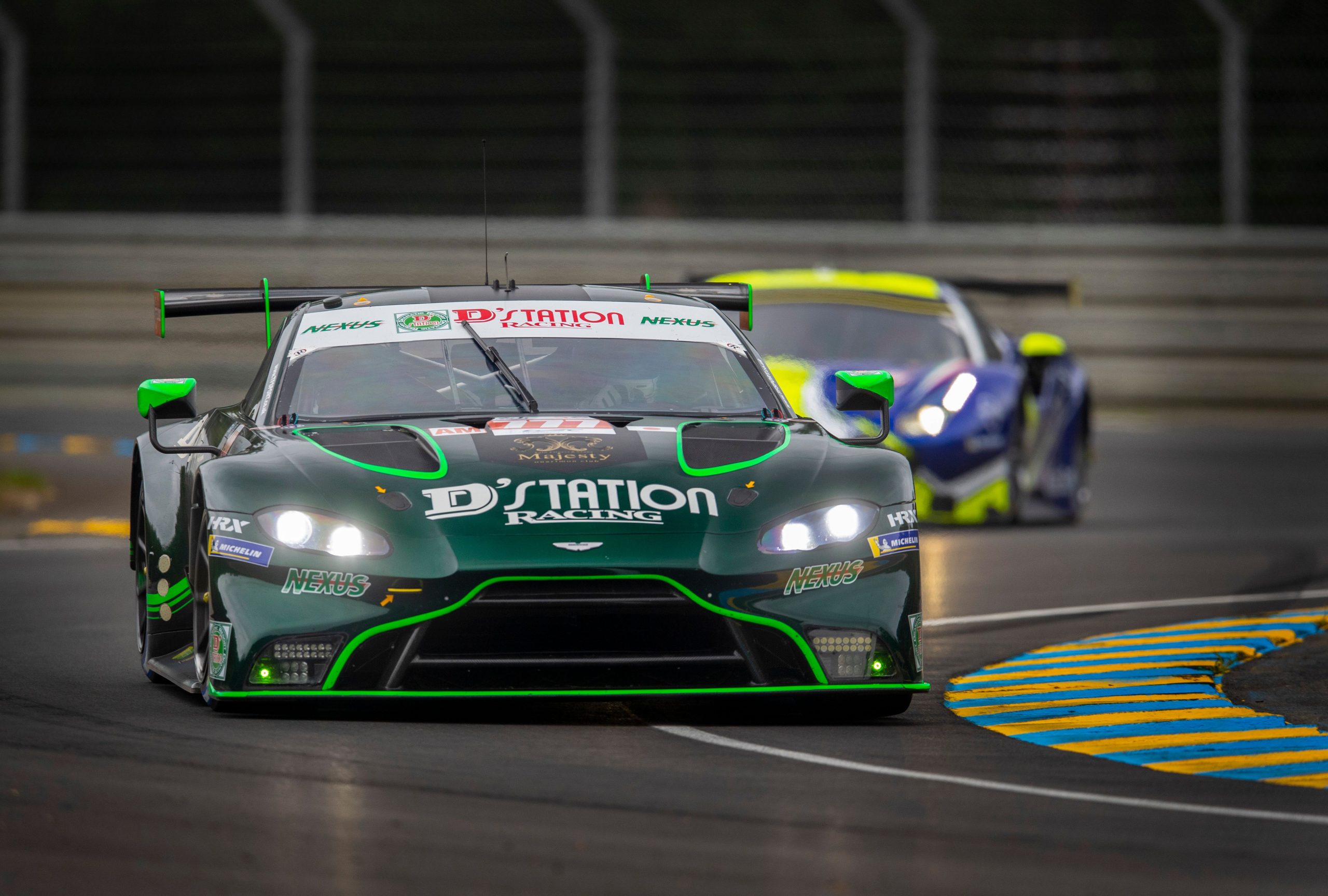 EDGE driver Charlie Fagg made his Le Mans 24 hour debut last weekend in front of a record breaking crowd. The Silver graded driver was joined by WEC regulars Tomonobu Fujii and Satoshi Hoshino in #777 Aston Martin Vantage GTE car.
After a tough qualifying session for both the #33 Aston Martin Vantage GTE of Keating, Chaves and Sørensen and the #777 D'station Racing entry of Satoshi Hoshino, Charlie Fagg and Tomonobu Fujii, the TF Sport-run cars lined up 19th and 17th respectively, for the twice around the clock battle.
It was a superb start from both Fujii and Sørensen who wasted no time in climbing up the GTE AM ranking, in order to hand over to their teammates in a more comfortable position.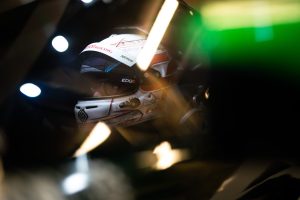 Between Hoshino, Fagg and Fujii, the #777 progressed swiftly to regularly sit within the top-eight, until disaster struck just before midnight. Whilst Fagg was at the wheel, chassis damage forced the silver-graded driver to limp the Vantage back to the pits and officially retire from the race. A huge disappointment for all, after showing such strong pace and potential within the early stages.
A huge congratulations must go out to Fagg's teammates in the #33 car who managed to claim victory in the GTE-Am class – TF Sport – what a team and 2 times Le Mans winners!