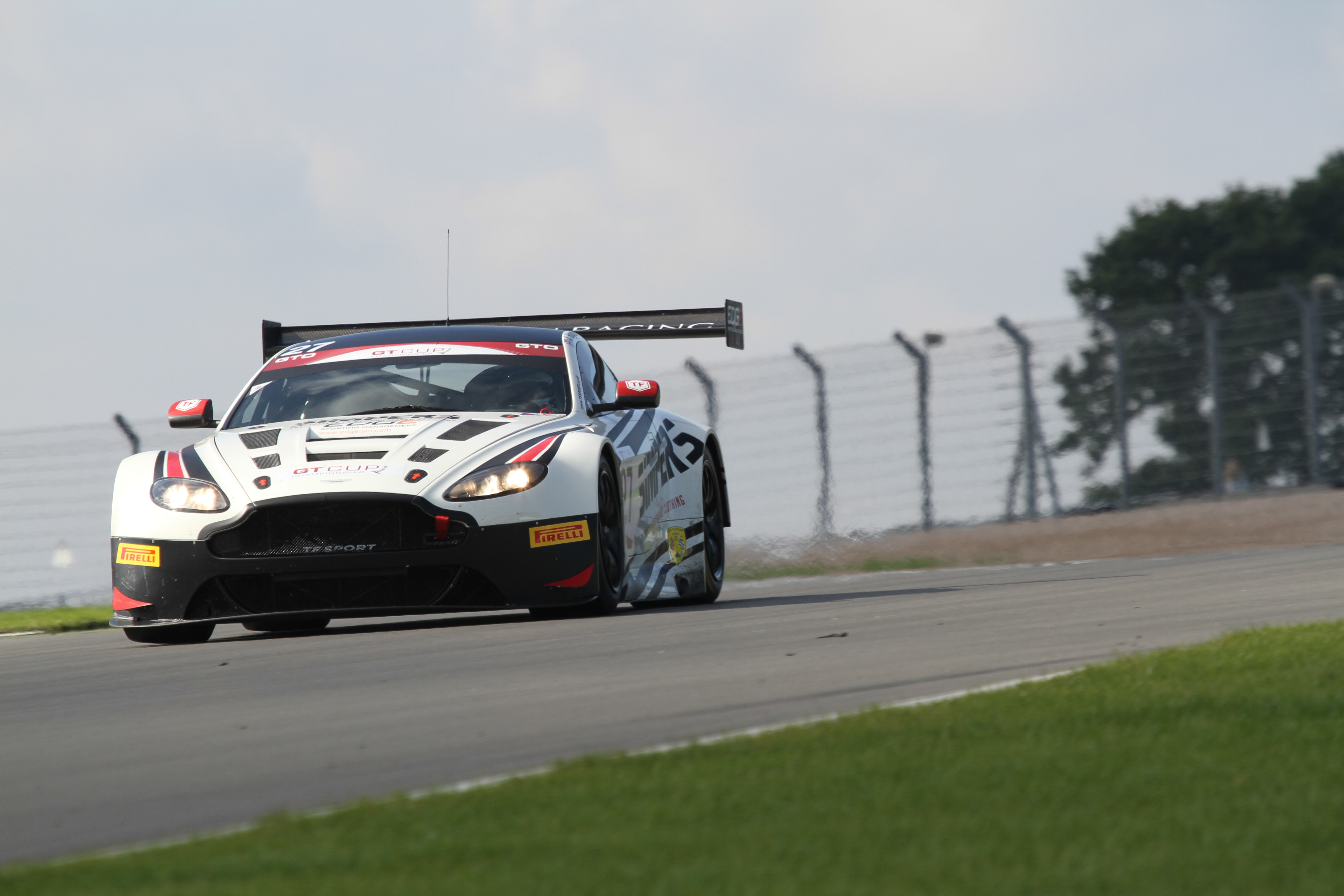 Edge Sporting Management's Andy Houghton, and Phil Glew stunned the GT Cup field at Donington Park by taking an outstanding victory in a car neither drivers had previously raced before.
Glew and Houghton had planned to race in selected rounds of the 2015 GT Cup championship in TF Sport's Ferrari 458, but after a huge crash early in the season, the pair have been sidelined due to the damage on the Italian racecar.
The opportunity to compete in the British GT race winning Aston Martin GT3 came about late in the day, and the duo could not refuse the offer. After only two days testing in the Aston Martin, Glew and Houghton did not feel confident for a win, but after Andy qualified TF Sport's machine inside the top 10, things were looking a little more promising.
A great start and consistent pace saw Houghton pit for the mandatory driver change in P6 and Glew headed out with a target of a top 5 finish. As the time ticked down it was clear to see that Glew had grown confidence in the car, and his pace was astonishing, picking off his opposition one by one. As the 32 year old crossed the line, he took the victory in can what only be described as the "race of his life".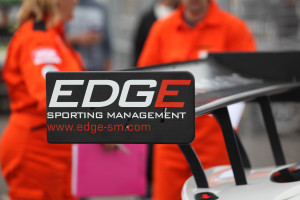 Glew said, "I cant actually believe that we just won that race!! Andy did an awesome job to bring it in P6 considering the little time we have had in the car. That car is something else!! By far the BEST car I have ever raced, and TF Sport have set it up to perfection! As I came out of the pits, I saw Duncan (Tappy) behind me and thought that he would be straight passed…and then I pulled away! Amazing!"
Houghton commented, "Wow, what a feeling! That's my first car win and it feels great! I have to say though, Phil drove the nuts off that car, I was very impressed with his pace, and his ability to coach me to the pace im at now in such a short amount of time is phenomenal. TF Sport have been fantastic and that car is a pleasure to drive."