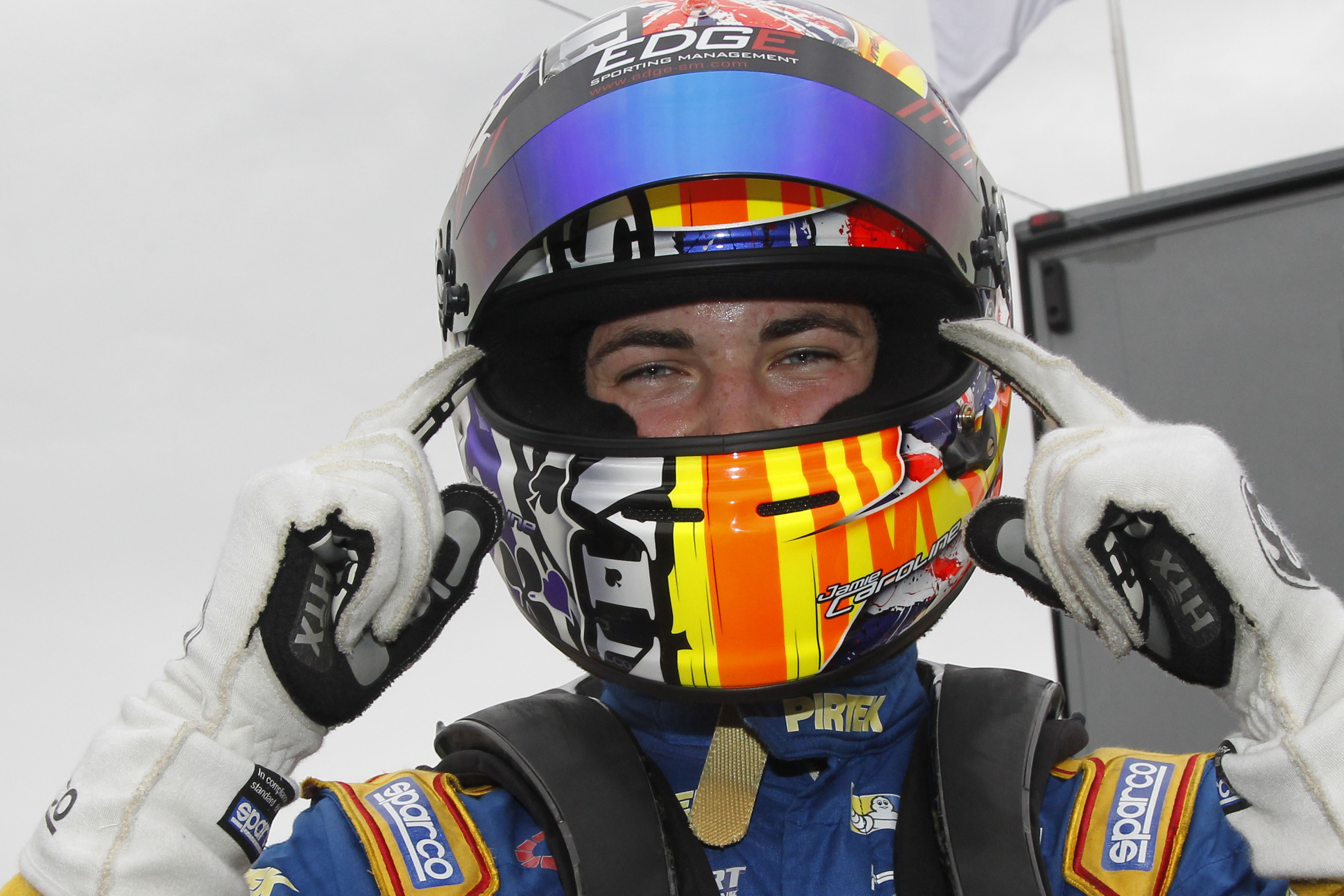 Pirtek-backed teenaged racer Jamie Caroline is determined to extend his championship lead during rounds 17 and 18 of the KICK Start Energy Ginetta Junior Championship at Silverstone in Northamptonshire next weekend (26/27 September).
Caroline, who was 16 years-old earlier this year, was selected by Pirtek Racing and Andrew Jordan for support this season as he contests the BTCC-support series for young racers and is now back at the top of the championship as he races for the renowned HHC Motorsport.
It has been an incredible season so far for the teenager with the Pirtek Racing Ginetta in the fiercely competitive championship and he has won eight of the 16 races to date. Importantly, Jamie has now won eight times in 10 races to really assert his authority on the championship and knows that two strong scores at Silverstone will really set him up for the final race weekend at Brands Hatch (10/11 October).
He says his confidence is high ahead of the next race weekend at the home of the British Grand Prix. "Silverstone is a track I really like but I didn't have the best of luck there last year," he said. "The next two circuits are ones where I was really strong last year so I'm really looking forward to them."
After qualifying at 2.05pm on Saturday afternoon, the first Ginetta Junior race starts at 4.30pm on Saturday with the second race at 11.15am on Sunday. The second race is due to be broadcast live on ITV4 in a specially extended BTCC programme starting at 10am and running right through to 6.30pm. Event results are at www.tsl-timing.com